Do you think your desk is complete with everything you need to complete your daily functions? Well, you may want to switch up your aesthetic. Aside from your sought-after pair of scissors and favorite mousepad, your office could use some of the following cool and quirky office products!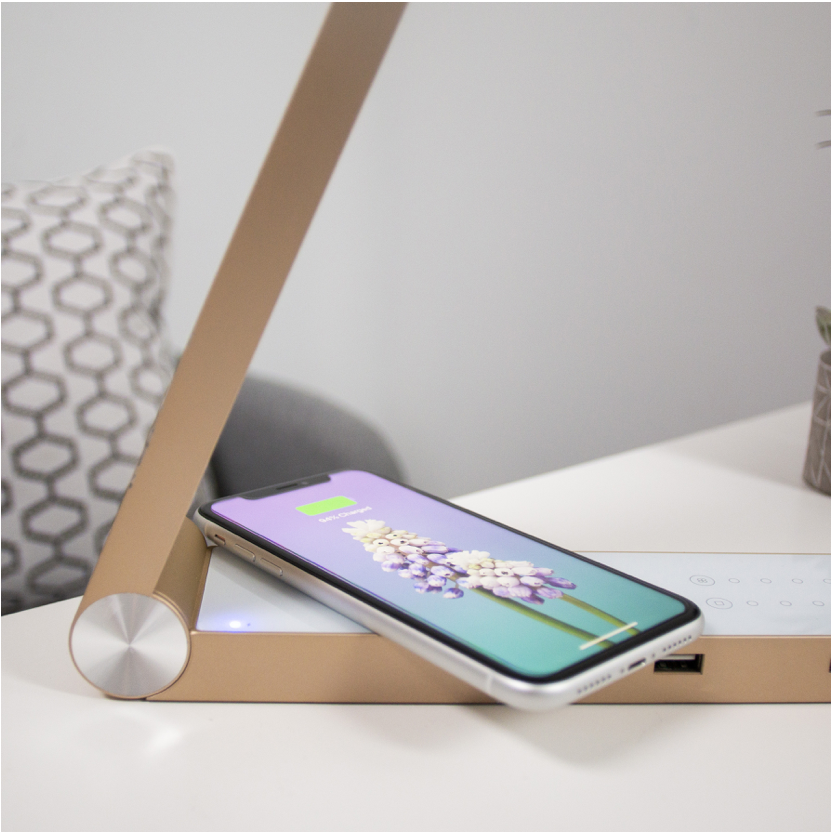 1. Gold Triangle Lamp with Qi Charging
This contemporary gold desk lamp with a wireless charger is an essential addition to any desk. Boasting a futuristic design and sleek finish, this feature-packed geometric light takes indoor illumination to the next level. With five dimmable brightness levels and adjustable color temperature modes, this LED lamp provides warm accent lighting, energizing task lighting and everything in between. Plus, with two built-in USB ports in addition to the Qi wireless charging pad, the possibilities are endless for quickly charging phones, tablets and anything with a battery!
---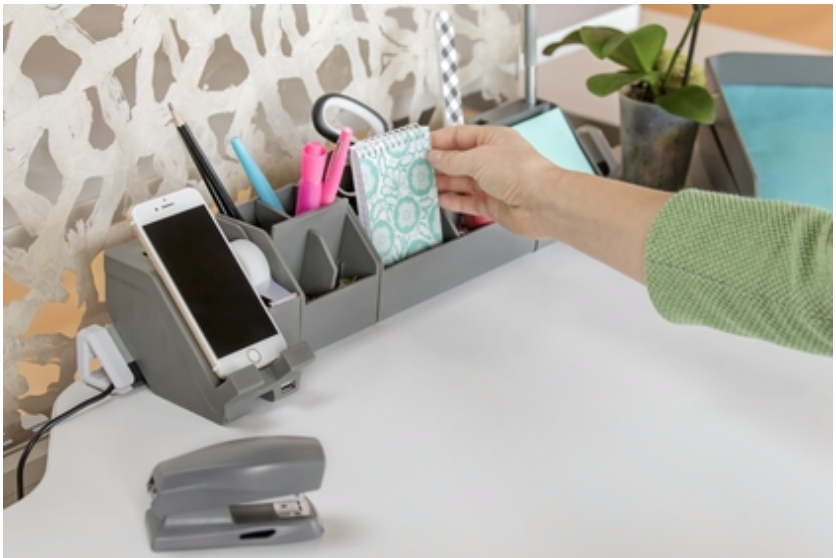 2. Bostitch Konnect™
Looking to up your office aesthetic? An effective way to do so is with our new Konnect™ workspace and organization system. Since 31% of employees think their workspace is either too small or too messy, this new and innovative product line allows consumers to purchase all-in-one desktop kits or individual supplies. This includes everything from stackable file trays and sticky note holders, to phone docks and matching staplers. So, what's the takeaway? Konnect™ allows you to customize the perfect desktop layout to fit all needs, while providing style that is easy on the eyes. Check out this awesome workspace management system here.
---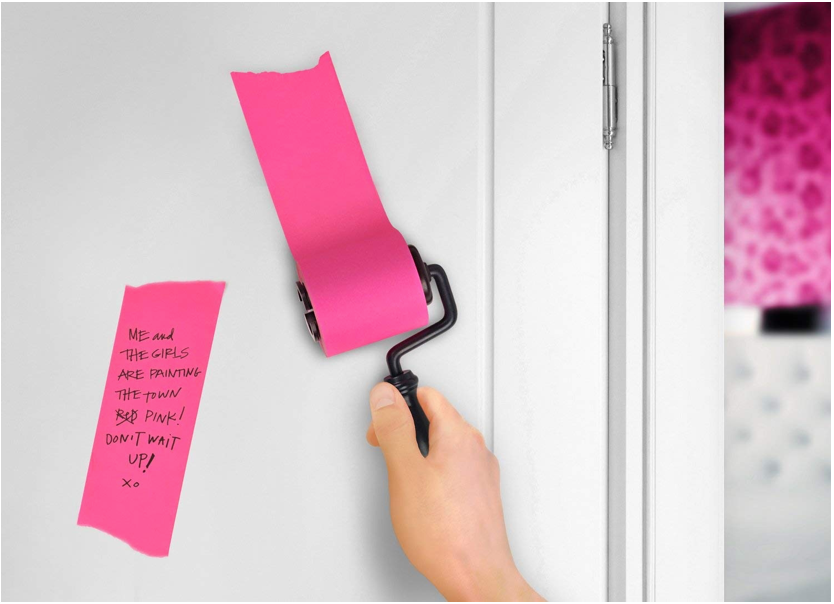 3. Sticky Note Roller
This Sticky Note Roller is really putting a spin on an old classic! Why not have a little fun when leaving notes for your co-workers or boss by using this roller. You can easily trim the note to make it whatever size you need it to be and leave it confidently knowing the whole note will stick.
---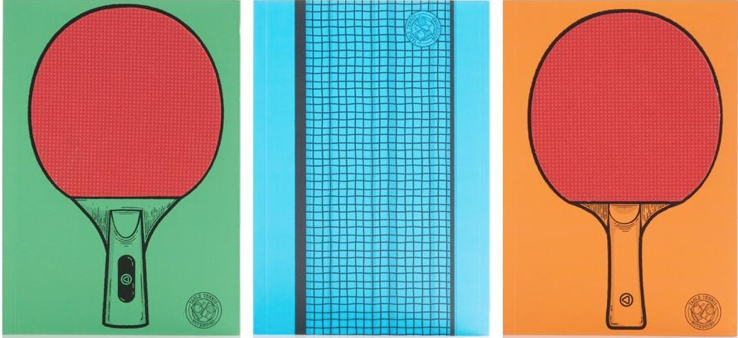 4. Ping Pong Notebooks
Looking to take a quick break from the monotonous scrolling on your computer? Why not play a quick game of ping pong! Whip out these set of three notebooks - two paddles and one net - and get to playing! The paddle notebooks even have a rubber surface to give it the same feel as a real paddle. The net notebook is even regulation height! Have fun picking just one co-worker out of the line up of those who will be ready to play.
---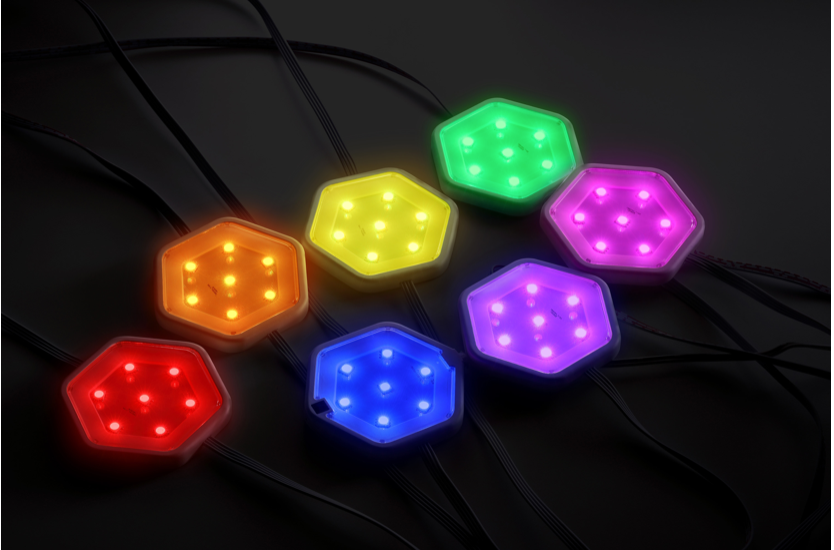 5. Color Changing Under Cabinet Lighting
Brighten up your desk space with color changing under cabinet lighting! This 7-Pack Puck Light Kit takes only five minutes to install and the results speak for themselves! Turning on these lights with the included remote control will let your office know there's a party at your desk! Switch from color changing to strobing or dimming to get it started.
---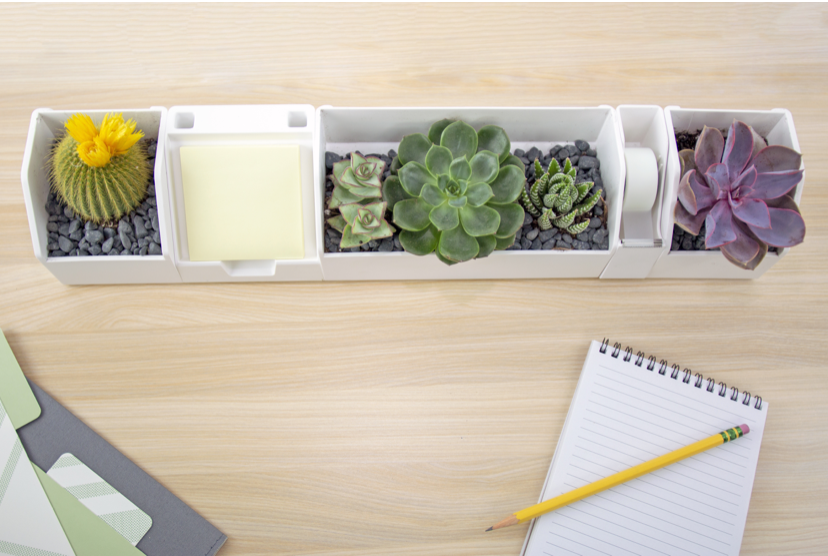 6. DIY Garden
So, you've already hopped on the trend of desk organization and bought one of your very own Konnect Workspace + Cable Organization Systems, right? But did you know you can use your desk organizer for more than just pencils, sticky notes and tape? Well, if you're looking to add some natural decor to your desk, why not add in some plant life? You can use the cups from your desk organizer to plant succulents and watch them thrive in the workplace! Be sure to follow our step-by-step guide on how to plant succulents in your Konnect system.
---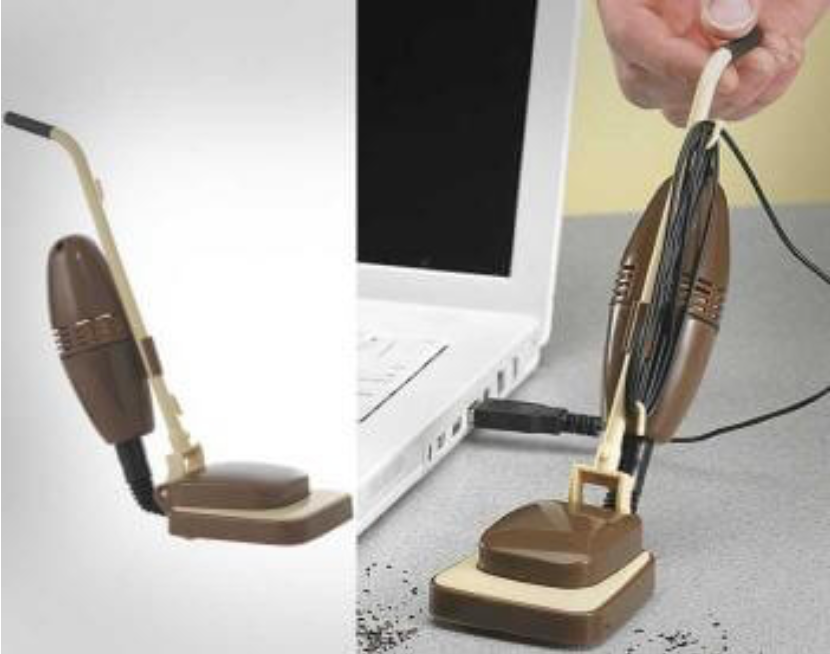 7. USB Desk Vacuum
Tired of having to move everything around on your desk to clean it? Why not use a vacuum! This mini USB Desk Vacuum will suck the crumbs up from your desk AND your keyboard - talk about a dream! Unlike ordinary vacuums, this mini one charges straight from your computer and is small enough to fit in your desk drawer.
---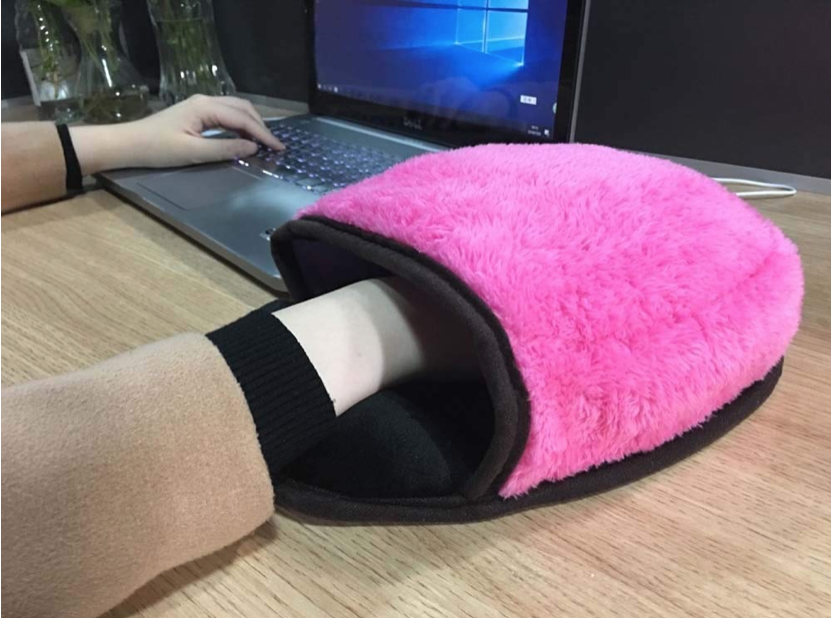 8. Heated Mouse Pad
Do your hands get cold in the winter or just need a bit of warmth to keep going during your 9-to-5? Then this heated mouse pad is for you! Be the envy of the office as you keep your hands toasty warm during the winter months, or during the summer months when the air conditioning is on full blast. The heat can also helps those with carpel tunnel or arthritis.
---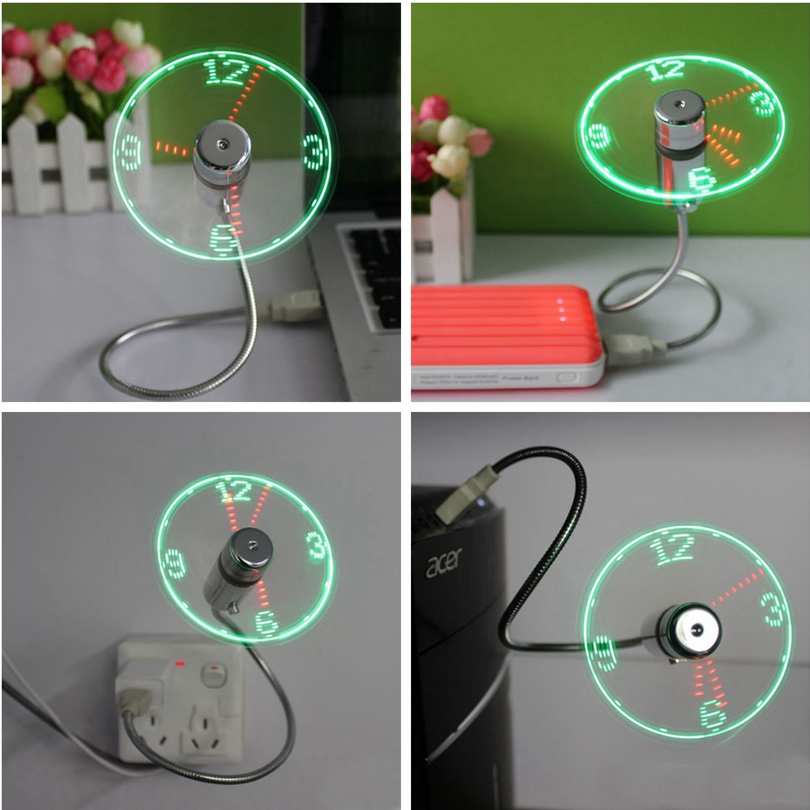 9. LED Clock Fan
Why count on the ordinary wall clock or computer clock when you can have a 3D LED clock fan to keep you cool and help you count down to 5pm. This fan is charged by your computer and the blades can be angled in any direction. This clock fan is also small enough that you can take it on the go with you for when your office wants to have a meeting outside!
---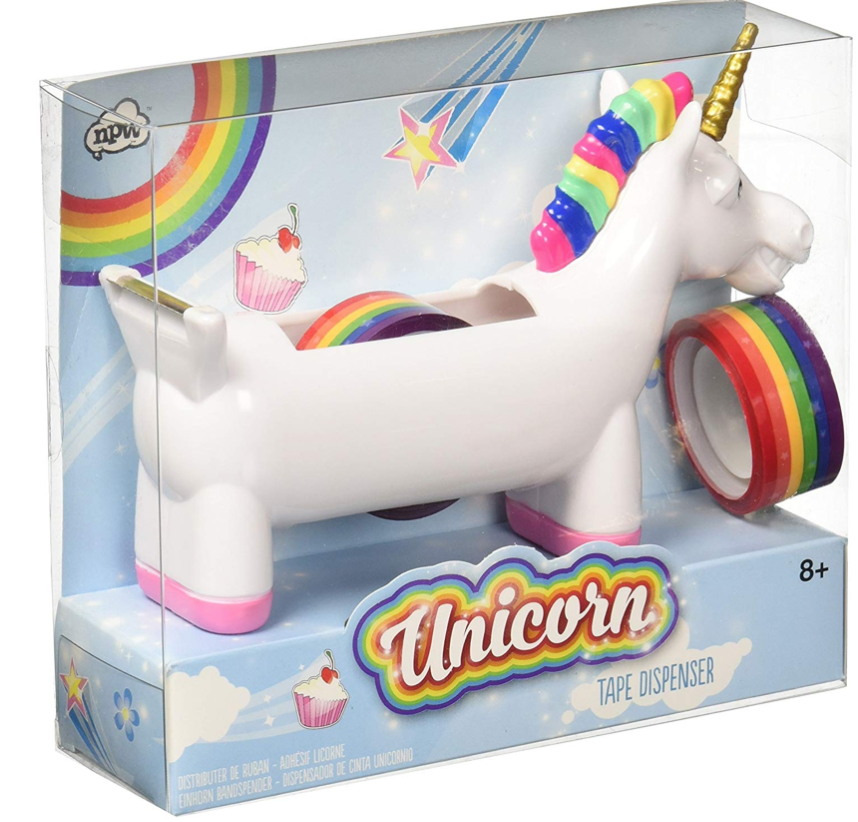 10. Unicorn Tape Dispenser
I mean, who doesn't love a good unicorn accessory? This Unicorn shaped tape dispenser comes with with two rolls of rainbow tape to help make any old paper magical and colorful. Unicorns aren't just for kids anymore! Bring out the kid in all your co-workers with this tape dispenser and rainbow tape.
Your office isn't complete until you feel that it represents a part of you. Integrate one or all 10 of these items into your personal office and have the coolest and funnest desk space in the building!