Working from home can be hard when you're not surrounded by your coworkers. Being in a different atmosphere other than your office can lead to overworking or can create distractions that stray your thoughts away from the work you need to get done. The Bostitch Office team wants to help you stay on track by providing our own work from home tips and ideas to help get you through the day.
Managing Your Time While Working from Home
Managing your time can be the hardest part of working from home. It's easy to lose track of time and forget to give yourself breaks from looking at your screen. Our Associate eCommerce Manager, Alyssa, balances her work and home life by "creating a quiet corner for myself" which has become "the best thing for my new WFH (work from home) life." She creates this corner because her "productivity has stayed on track and it makes it even easier to walk away from work at the end of the day by having that dedicated space." Not only does this create some personal space for just herself, but it also helps to manage her time effectively.
Our Graphic Designer, Marieke, agrees that it is easy to forget to take a break and even has a tendency to work longer days. That is why she has "started setting a timer so that every 45 minutes I get up to get a drink, clean an area of the house, or play with my cats for a few minutes." Sitting in the same spot all day can also be challenging so she even makes sure to change her scenery by moving to a different location in her house to get her work done to switch it up a little.
Our Creative Marketing Manager, Brenda, also finds time management to be the hardest part about working from home. She knows how easy it is to blur the lines and forget to take a break, which can very easily lead to overworking. Sometimes it's easier for her to "eat and work at the same time from my dining room table," but she has learned to "take advantage of my lunch breaks by stepping away from the work I've been doing as it is good to refresh and step away from your desk so you can come back and be fully focused."
We hope these time management tips will help remind you to take consistent breaks while working from home!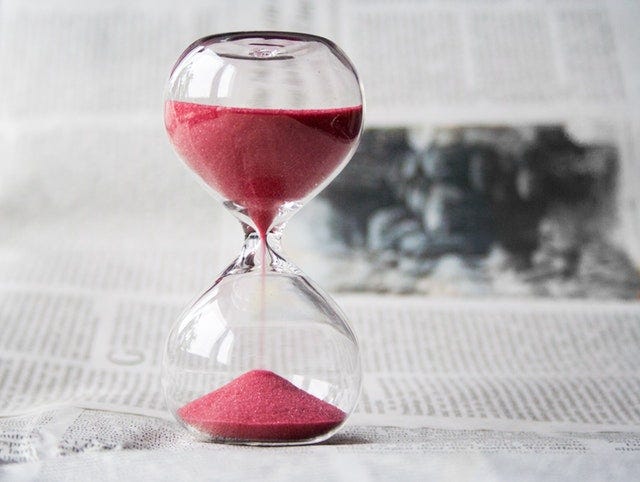 Staying Active While Working from Home
Although it can be hard to manage your time, it can also be hard to remember to stay active while working from home. Without having to leave your house, it can be hard to find the motivation to remember to keep up with physical activity. That is why our Graphic Designer, Suzy, sets an alarm for every hour. When she hears the alarm goes off, she takes a 10-15-minute break from her computer screen and chooses three types of workouts to do in a quick circuit to keep her moving.
Our Content Marketing and Events Manager, Jaclyn, agrees that taking breaks to get some physical activity in are an important factor to remember when working from home. She exclaims "be sure to get some fresh air a few times a day! It is easy to get stuck indoors all day but taking even a 10-minute break to go outside and take a brisk walk is a must." It is important not to find yourself stuck inside and "getting outside of your home office and your home can give you more energy, fresh ideas, and fresh eyes" for when you return!
Our Content Marketing Intern, Mikaela, sets a daily schedule to help her balance her work-time management, as well as stay active while working from home. She sets boundaries that help her to separate the line between having time for yourself and time to focus on work. She starts her morning by "taking the dog for a jog and then making some coffee and breakfast when I return." She also "designates every 40 minutes to stand up and stretch and get in a work exercise," so she is not sitting in the same spot all day. Just ask Jessica, our Channel Marketing Manager — she believes that staying in a routine is the best way to provide yourself with structure that can help keep you grounded while everything else around you may feel chaotic.
We hope these tips help you find a way to adapt your usual routines while working from home, and help you stay active!
Working from Home with Kids and Partners
Working from home can be difficult when you have to share the space with other members of your family, whether it be kids, your partner, or even your pets. Our Senior Marketing Manager, Kalen, suggests taking the time to set up a dedicated workspace for just you! She believes "finding somewhere (or something), whether it's a desk, a kitchen table, or even a TV tray to gather all your work essentials can ensure a comfortable spot where you can sit or stand while working" and to make sure everybody in your house knows that this spot is your own while you are working. Our Senior Channel Manager, Joe, agrees that finding a comfortable space to make your own and having proper lighting is the best way to adapt!
We know it can be hard to work from home, especially with kids being out of school. Make sure you set clear guidelines with your children for where they can and can't play so they don't distract you too much from your work. To make sure you are still spending time with your kids while working from home, you can schedule your breaks to go outside with the kids so you can all get some fresh air or participate in some physical activity as a family. If you want to keep them busy while you are also at work, check out our "Free Goodies" blog section for free printable worksheets that can help keep your kids involved with learning while they are away from the classroom!
Let us know how you're managing to work from home by tagging us on Twitter (@BostitchOffice)!