Quick tips are what make the world go 'round, right? They're easy to read, follow and find success in...especially when experts have! Scroll through these six tips we've compiled from productivity experts, professional organizers and authors, to entrepreneurs and gurus, to help you reach maximum organization in the workspace. At the very least, they are sure to help you make a dent in the clutter currently surrounding you!
1. Store Your Passwords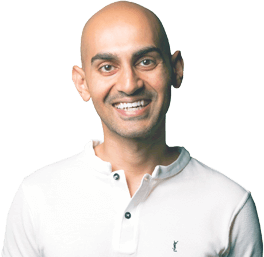 Entrepreneur Niel Patel recommends storing your passwords through a desktop and phone app. This is especially handy for small businesses and overall busy people! Nothing says organized like having all your website and account passwords compiled in a single file.
2. Delete Unused Applications
While clearing your phone is quite different from clearing your desk, professional organizer Jeffrey Phillip says it's something that can make your day-to-day routine easier. No more wasting time and endlessly scrolling to find just what you need. You will save yourself from distraction and free up your device's storage space!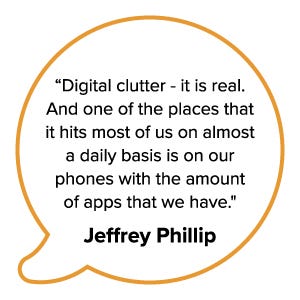 3. Sort Belongings Using Bins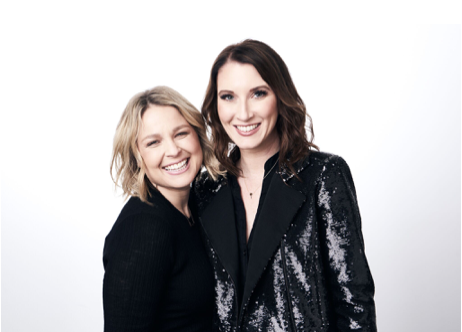 Sometimes purging your desk's belongings means organizing kids' school work. The ladies of The Home Edit are no strangers to making the perfect aesthetic through bins and containers, which is undoubtedly the best way to stay organized! They advise using stackable bins and labels, along with cleaning them out at the end of each school year. Read the rest of their school year storage tips here!
4. Ask Yourself "Does This Spark Joy?"
Star of Netflix's Tidying Up with Marie Kondo is an organization guru, so naturally her blog is full of tips and tricks to clear and declutter any space. Her website advises everyone to only keep the things that truly bring joy and say so long to the rest. This is a handy tip we also mentioned in How to Start Each Month Off Strong!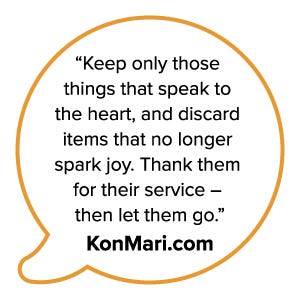 5. Declutter Your Mailbox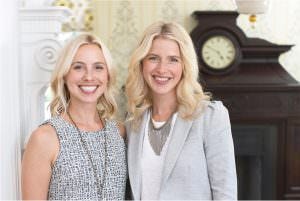 In their blog post 5 Steps to Tackling Paper, the girls of Neat Method tell their readers to unsubscribe from online services that are no longer wanted or used. This could span from magazine subscriptions to website offers. It's a convenient way to save paper (and your inbox from email spam!)
6. Say No to Swag and Freebies
We all love things that are free, for obvious reasons. Though, expert Gretchen Rubin warns us that those free mugs, t-shirts and water bottles eventually do more harm than good once they start piling up. Besides, do those objects really bring you joy?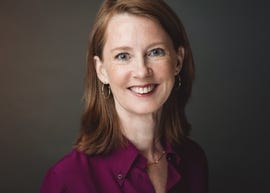 Ready to incorporate these productivity expert strategies and tricks into your work routine? These mindful business recommendations are from some of the best organization and time management professionals in the business, so they're sure to help improve your productivity, clutter, and performance. Don't forget to check out each of the linked blogs and follow them to keep your home and work life under order!