October isn't just a month for dressing up, apple picking, or trick-or-treating. October is also Breast Cancer Awareness Month! In honor of those who have fought against breast cancer, and those that are still fighting today, Bostitch Office is showing our support for fighters and survivors with a giveaway featuring our pink products, and your chance to win a personalized gift basket! A portion of the proceeds from all products purchased below will go to cancer charities via the Amax® Spirit Foundation™ so you can feel good about your purchase!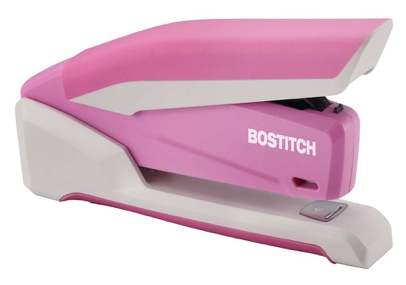 Pink Desktop Stapler:
The pink InCourage™ Spring-Powered Desktop Stapler is the perfect office or classroom accessory that can staple up to 20 sheets with the touch of a finger. The no-jam technology eliminates any frustrations that may otherwise occur when trying to staple a heavy packet together. It even stands vertically or horizontally to fit your style desk needs!
InCourage™ Compact Stapler:
The InCourage™ Compact Stapler has one finger technology by PaperPro® for easy spring-powered stapling that makes stapling up to 20 sheets easier than ever. It even has a built-in staple remover for your convenience if you need to undo those hefty projects. The No-Jam™ technology eliminates any frustrations and even has an extra storage compartment to keep extra staples on hand!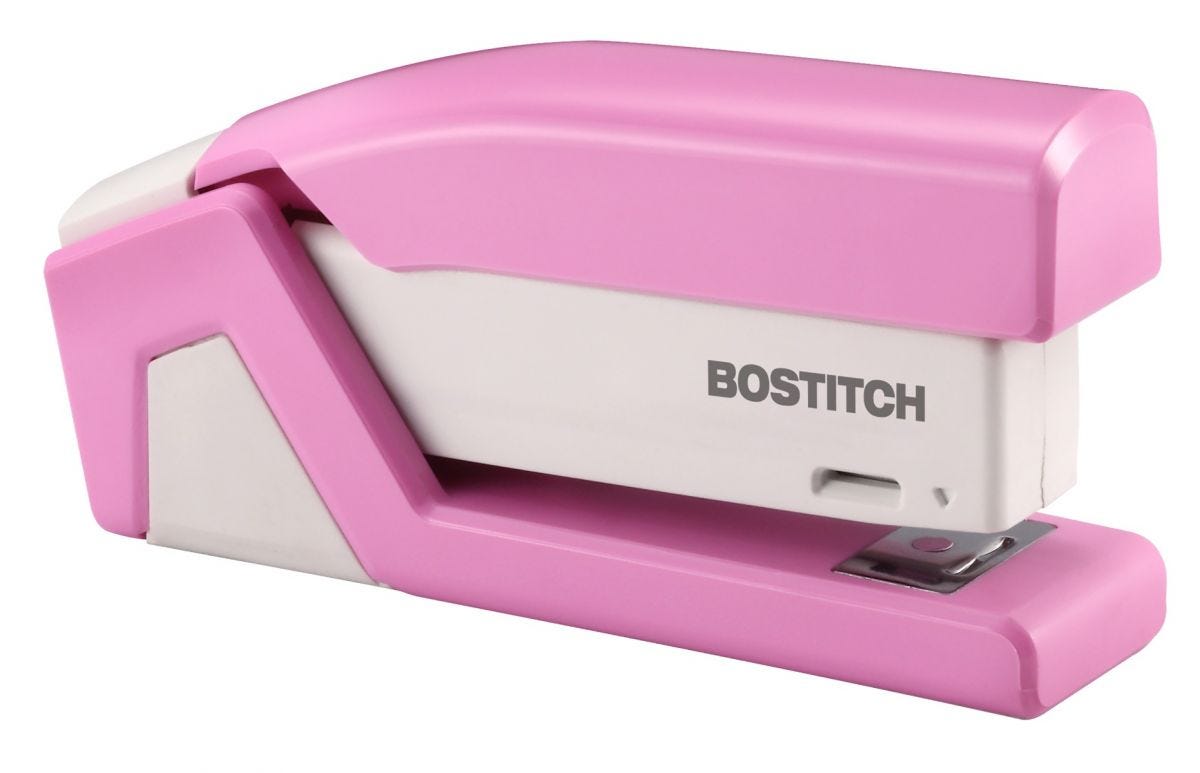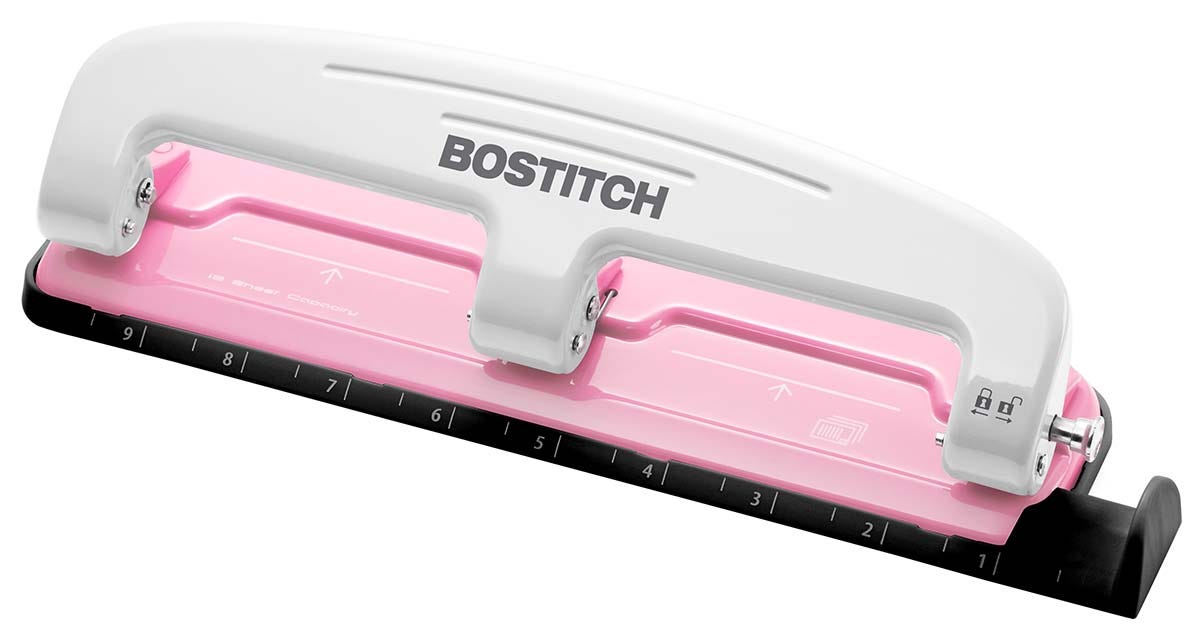 EZ Squeeze InCourage Three-Hole Punch:
The EZ Squeeze InCourage Three-Hole Punch has EZ Squeeze technology that allows for 50% easier hole punching! The jam-free design allows for smooth and continuous operation, and even allows punches up to 12 sheets! With the added pink touch you're bound to have the most stylish desk in the office!
Where to Donate:
If you're looking to make a contribution to Breast Cancer Research, Bostitch Office is offering resources for you to check out! The Memorial Sloan Ketterinng Cancer Center offers free, high quality care for breast cancer patients and has provided screenings for over 200,000 women. You can also join the fight to end Breast Cancer by donating to the Susan G. Komen Foundation, where you will help fund critical hours in the lab that will allow for more research and progress towards ending breast cancer!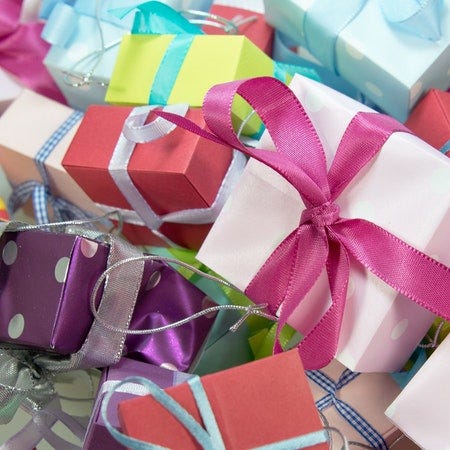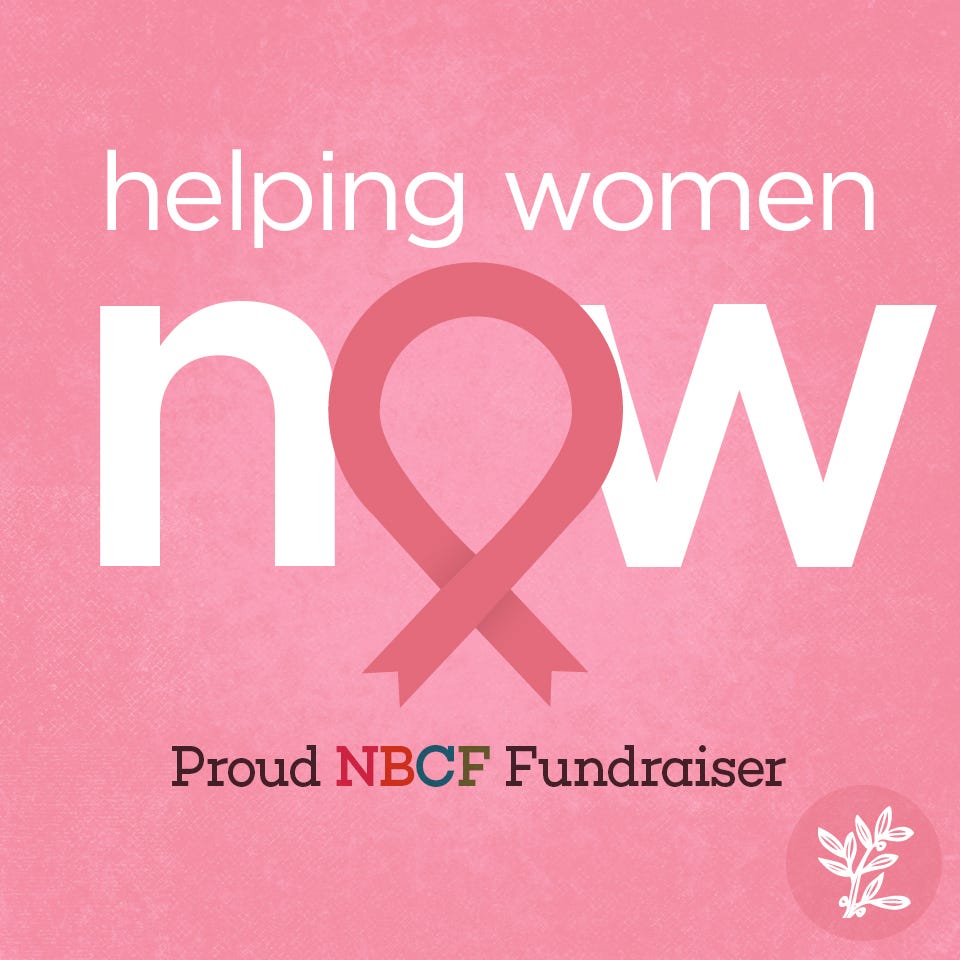 Learn More:
Breast Cancer is a disease that affects 1 in 8 women across the United States. It is most common to occur in women over the age of 40 and is the most common cancer among women in America. Women should begin mammogram screenings for breast cancer as they approach their 40's for preventative care. Help support those still fighting or learn more by visiting the National Breast Cancer Foundation website!
We hope you found this blog to be helpful and reminds you to think pink all October long!