Thanksgiving is right around the corner and if you're anything like us, the Christmas lights must wait until after the turkey has been served! We have put together the perfect DIY craft for you and your kids or students that will make the house feel more festive for the holiday. Follow the easy steps below to put together these fun centerpieces for your holiday feast that will boost the spirits of the whole family!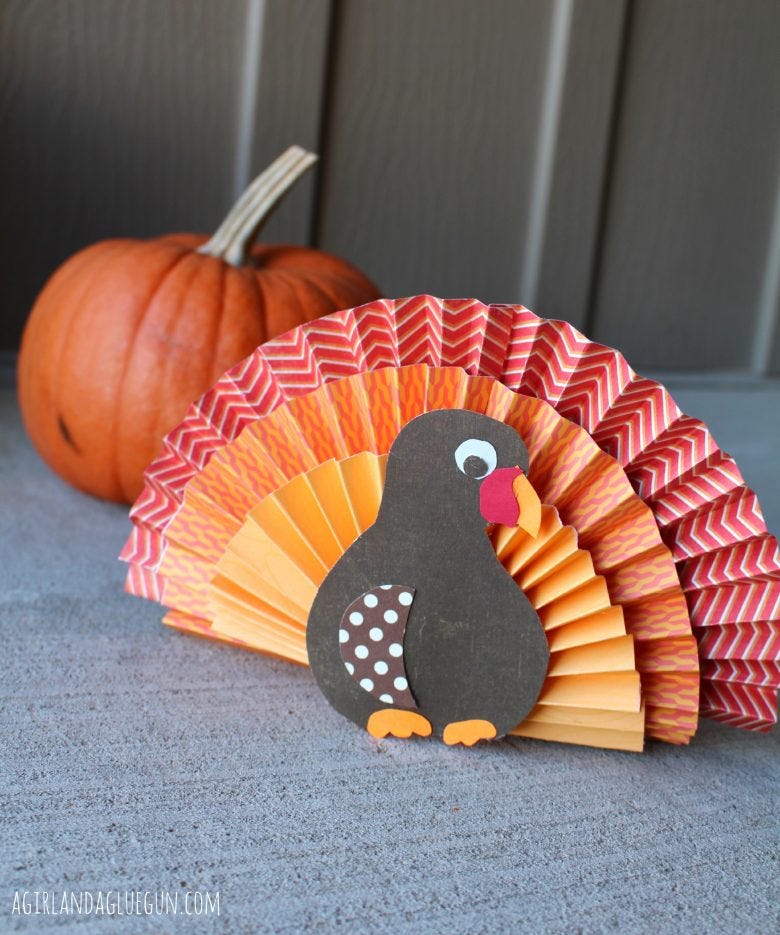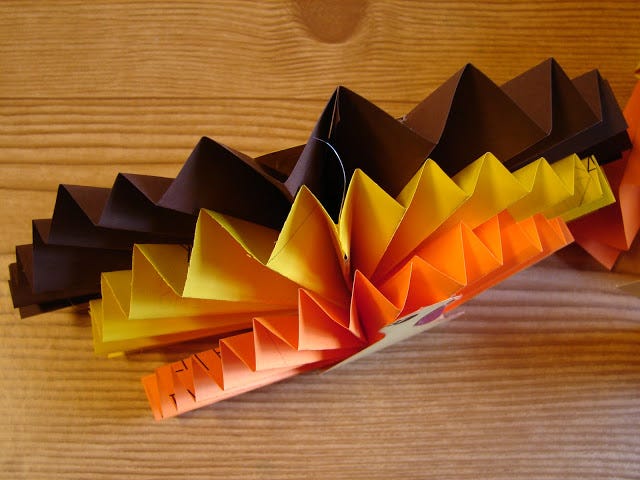 Step 1:
Start by gathering construction paper of any fall colors you want to display within your craft! We suggest brown, yellow, orange, red, and green!
Pick three colors of your choice to use as the feather fans and start by choosing which color you want to be displayed as the inner tier, middle tier, and outer tier.
Step 2:
Using the Stanley minnow 5" scissors, cut each paper in half and start by folding each paper multiple times until it looks like a fan. Do this again with the same colored paper and staple them together for a larger wingspan.
Step 3:
Cut an inch off the medium size wingspan and fold two sheets multiple times to staple together.
Cut two inches off the smallest wingspan and repeat steps above.
Using the Nano Mini Stapler or a glue stick to attach the layered feathers at the bottom to create the effect of the feathers.
Step 4:
Use the marker to shape the body and features of the turkey and use the Stanley Minnow 5" scissors to cut them out. Use two different colors as the body should have a shadow effect where one is smaller than the other.
Once the feather fan is assembled, glue the body to the feathers and add on the beak, feet, and wattle to put the outline of the turkey together.
Add the googly eye for the final touch and any other design you want to make it unique to you and enjoy the completed craft!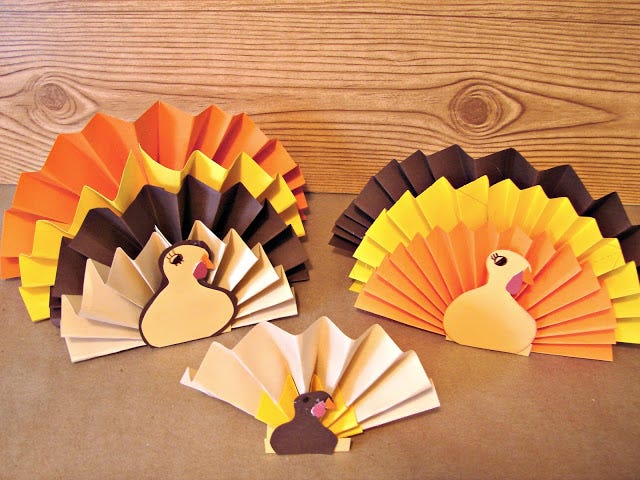 We hope this craft helps to decorate the table with some Thanksgiving cheer as you enjoy your feast! Show us how you chose to display your turkey by tagging us on twitter (@Bostitchoffice)!
Pin it!