Our Bostitch team had the pleasure of visiting the 2019 Sharp Minds Sweepstakes winners in Chelsea, Michigan! We flew out to surprise Mrs. Nicole Milks and her extraordinary reading intervention class filled with students in kindergarten, first grade and second grade. With a ton of prizes, school supplies and of course, donuts, everyone had a blast!
Mrs. Milks and her class had a day to remember and there were enough Bostitch supplies to go around! "I got to deliver the pencil sharpeners and the teachers were all super excited and so very grateful. The kids can't stop talking about you and all that you brought and did for them," Mrs. Milks said after the visit. Take a look at our fun-filled day below: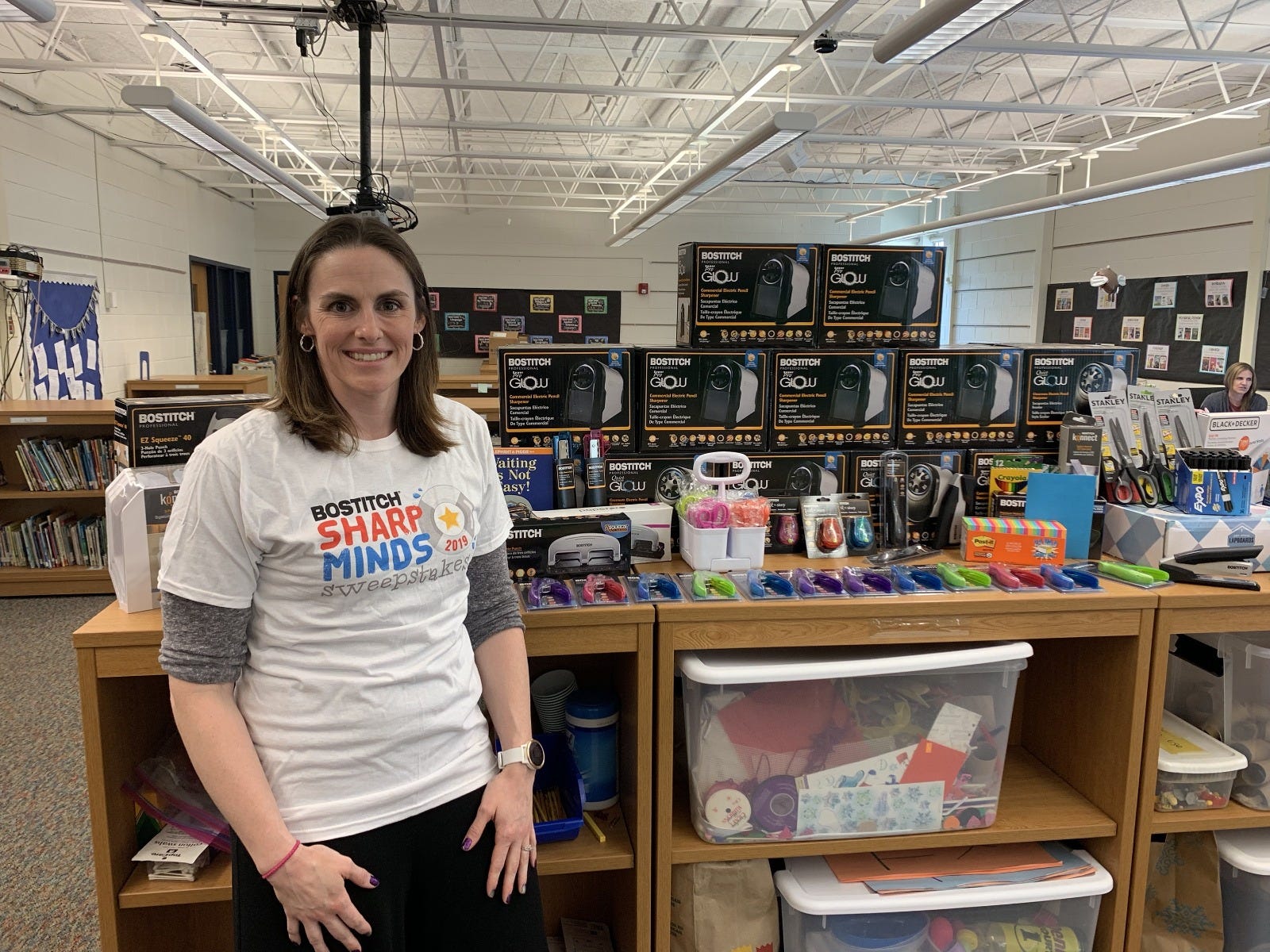 Mrs. Milks was overjoyed with the classroom supplies our Bostitch team flew out to her class at North Creek Elementary School!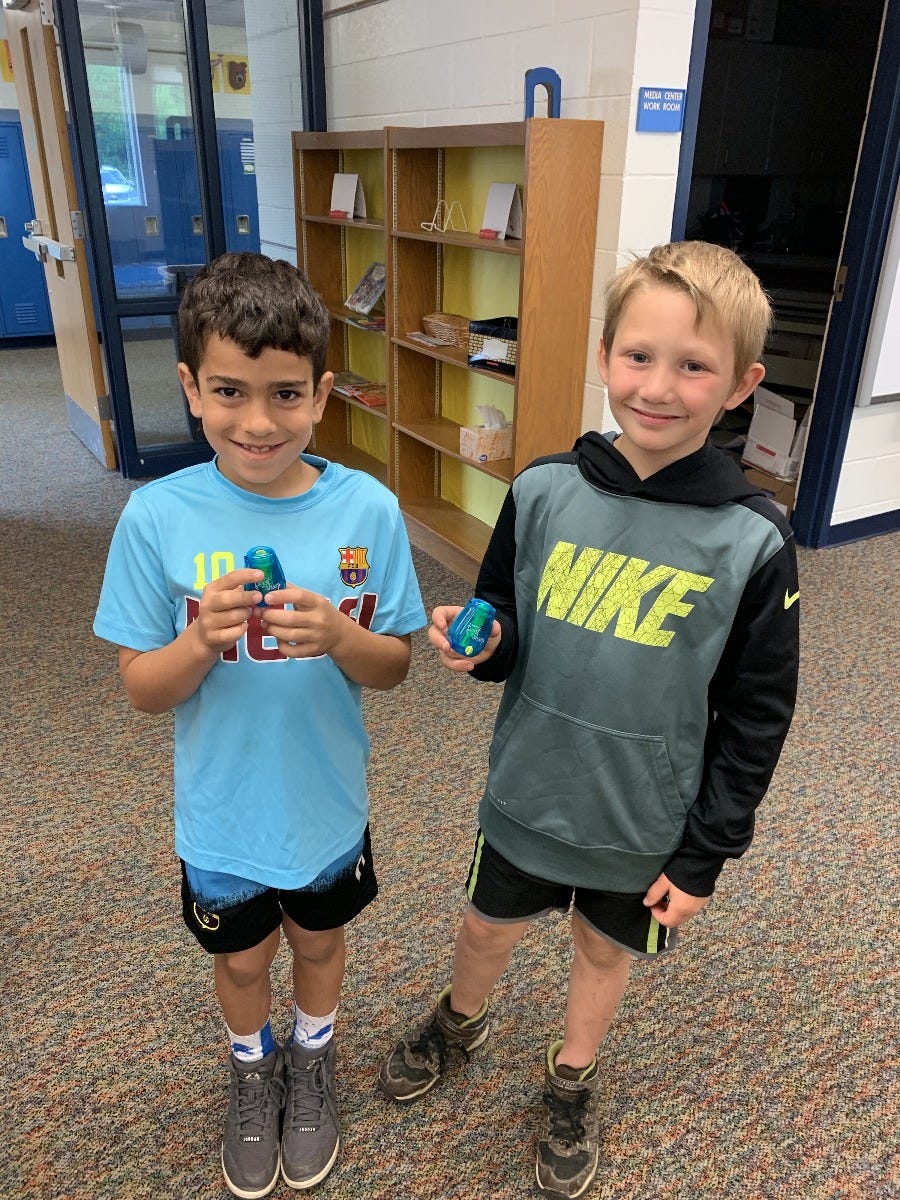 Two classmates were super excited to have matching Twist-N-Sharp kid's pencil sharpeners!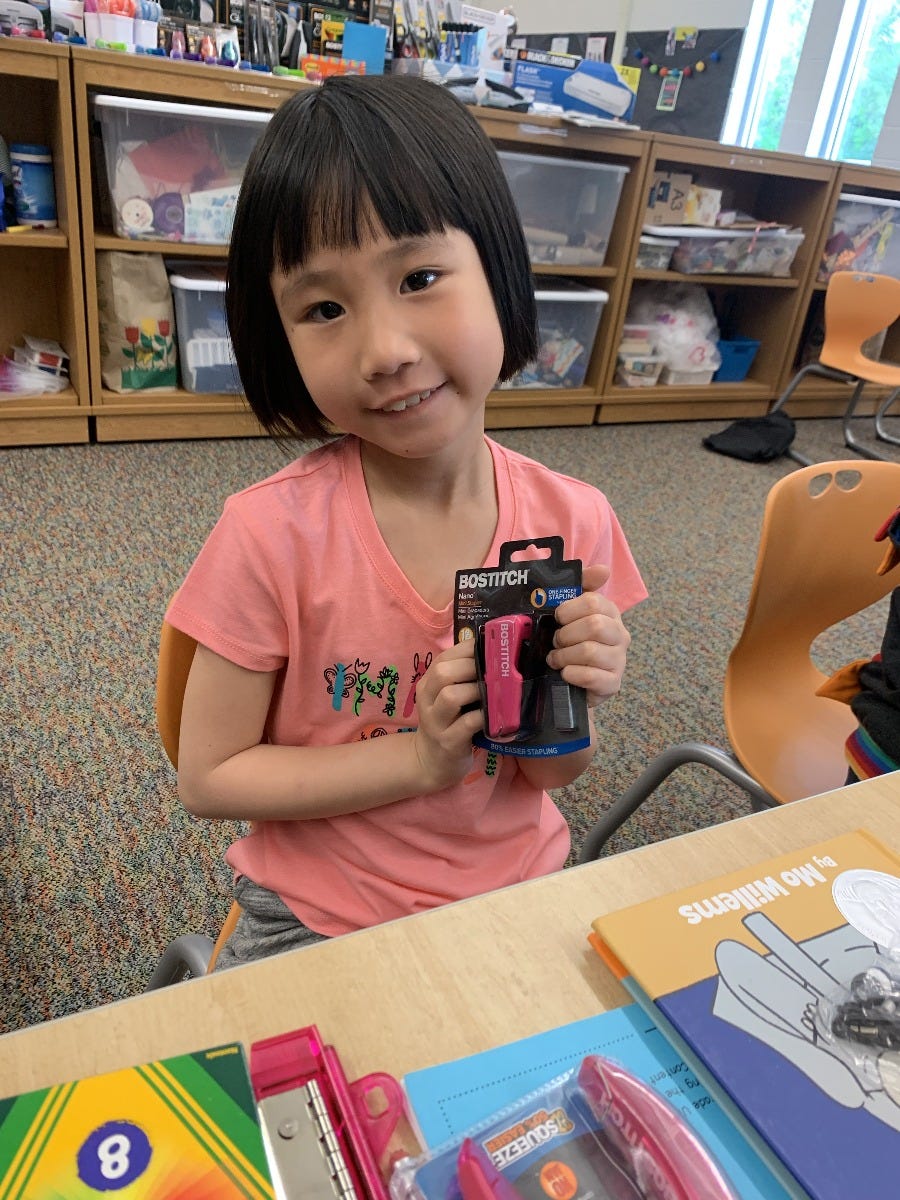 One student loved that her Bostitch pink Nano Mini Stapler matched her pink shirt!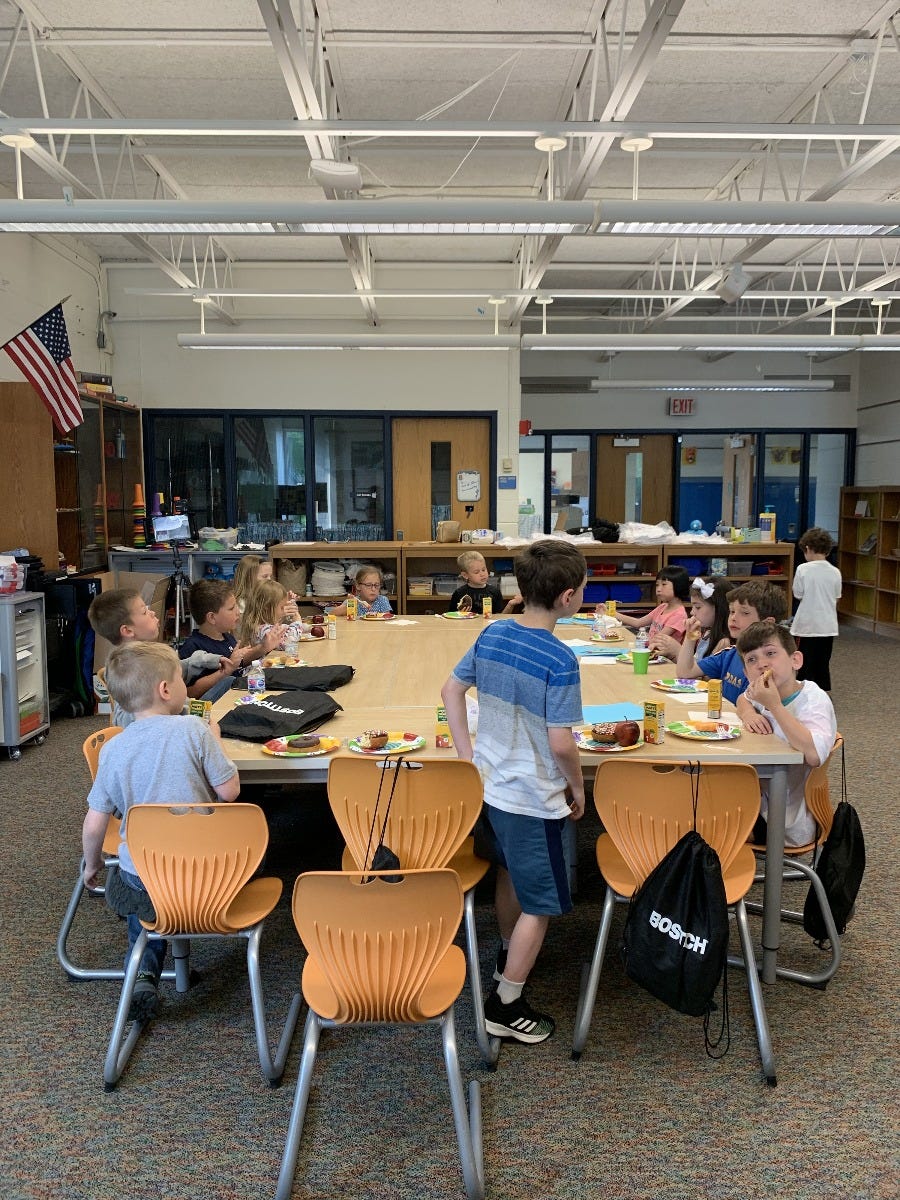 The most important part of a breakfast party are the donuts, of course!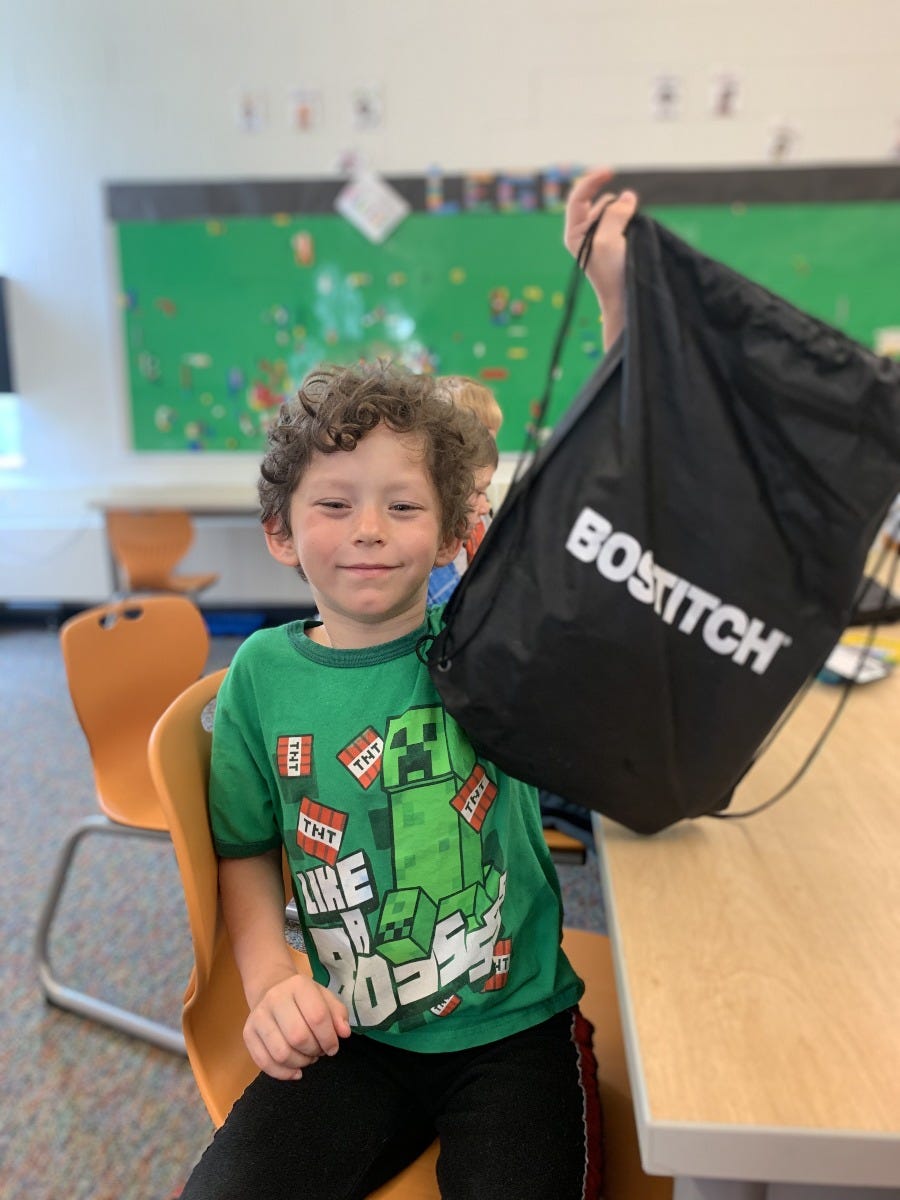 All of the students each received a Bostitch backpack filled with tons of school supplies, books and Summer goodies!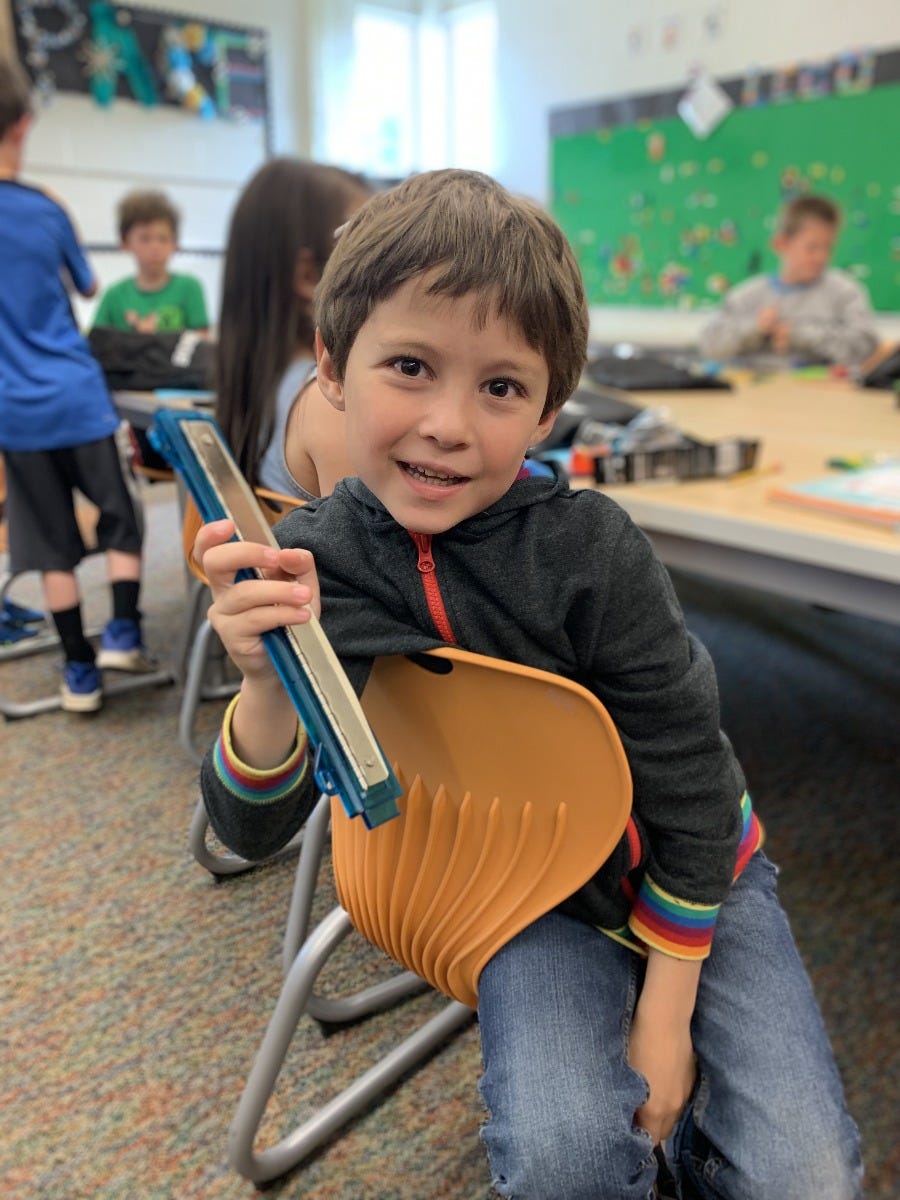 Although using our Binder Three Hole punch as a pretend sword isn't it's intended use, it sure makes for some fun at recess!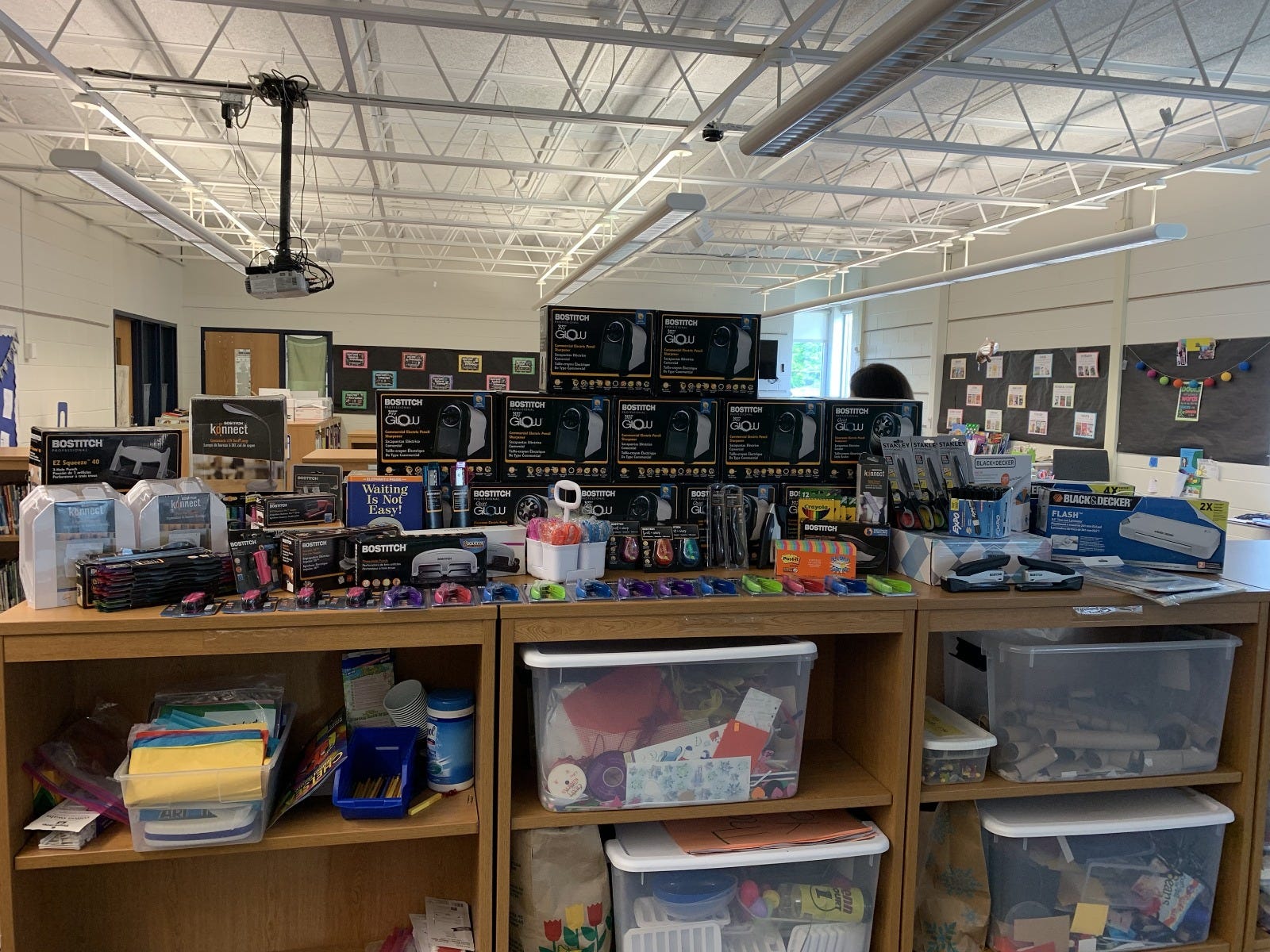 Of course, it's not a classroom party without a ton of classroom supplies!
Will you be one of the lucky 38 teachers to win next? Keep an eye out on how you can enter the 2019-2020 Sharp Minds Sweepstakes for a chance to win a bundle of supplies and a classroom party hosted by Bostitch Office! You can also check out the 2018 winners here. And, don't forget to enter our Creativity in the Classroom Grant for your chance to win a $250 grant for your classroom!