Do you ever find yourself wondering why your back and neck are always aching so much? This could be because of how your desk and office products are set up. One of the biggest hazards in the modern workplace is poor workspace ergonomics. Those aches and pains you feel after working from 9-5 can be corrected with the right office supplies and can help relieve the stress your body feels while sitting at a desk all day long. Read on for 4 ways to create an ergonomic workspace that will help boost your productivity and help to alleviate some common pain associated with working at a desk.
1. Creating an Ergonomic Computer Station:
When thinking about what goes into an ergonomic workspace, it is important to think about how your computer monitor and keyboard accessories are set up. If your hands spend most of the day on the keyboard typing, think about getting an ergonomic keyboard that naturally accommodates to the shape of your hands. Not only will investing in this type of keyboard help you type faster, but it can help prevent Carpal tunnel syndrome. You should also think about an ergonomic mouse for your computer station. These computer accessories are designed to reduce muscle strain in your forearm and are also designed for natural hand positioning. Fight off unwanted hand strains and fatigue by investing in these ergonomic computer accessories so that you won't have long-term health problems in the future.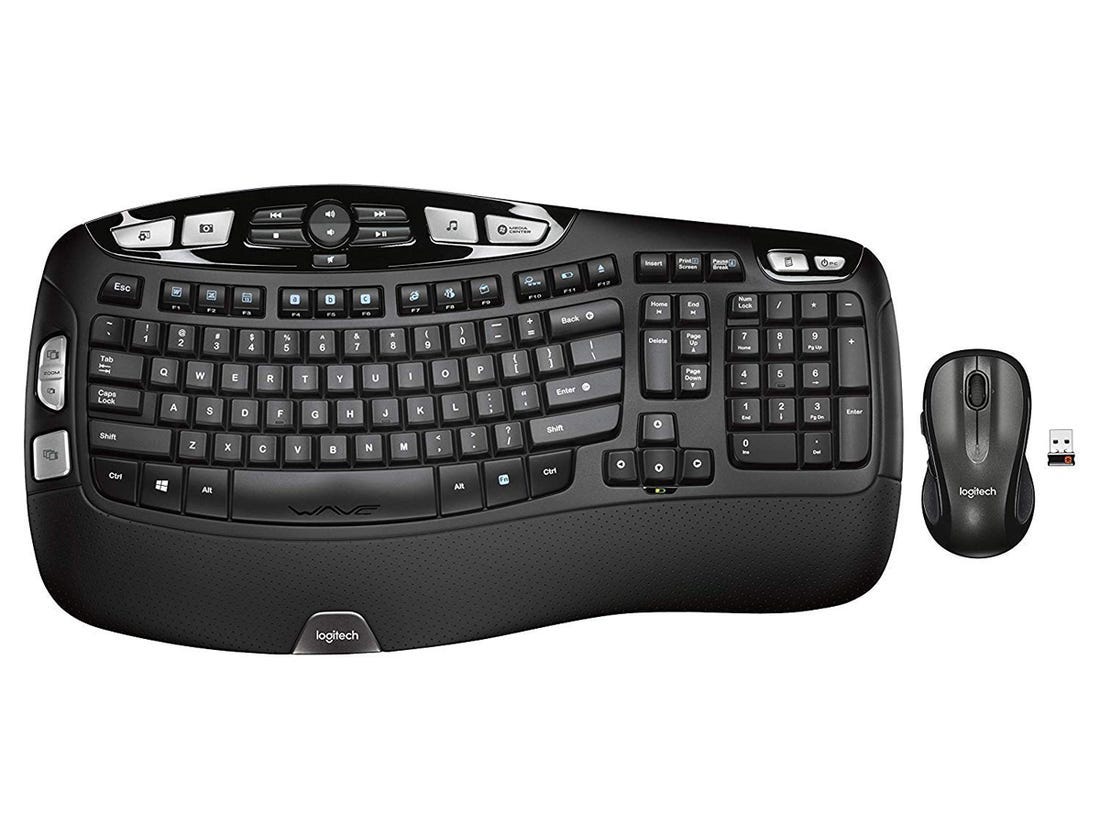 2. How Our Konnect Products can Help:
When thinking about an ergonomic workspace, it is important to think about how you should keep your desk neat and organized. With the Bostitch Office 9-Piece Konnect Desktop Organizer and Cable Management Kit, you can avoid the stress of looking for your office supplies by keeping them all organized in one place. This desk organizer even has a USB phone dock that will not only charge your phone but keep it at eye level, so you don't have to strain your eyes while looking at your phone.
Whether you're working from home, in an office or in a classroom, organization is key to a productive work environment. With the Konnect Stackable Desk Organizer and Power System, your workspace wishes can come true! Our system allows you to break free from the mess with ultimate storage, power solutions, cable management and organization. The best part? You can customize your system to fit your everyday work needs. From our Konnect Stackable Pencil Cups to our Stackable Power Hubs, you can bring power to any desktop while keeping all your desk accessories organized and tucked away with the organizer trays. For more tips and ideas on how to keep your desk clean and ergonomic friendly, check out our blog How to Get the Most Out of Your Office Space.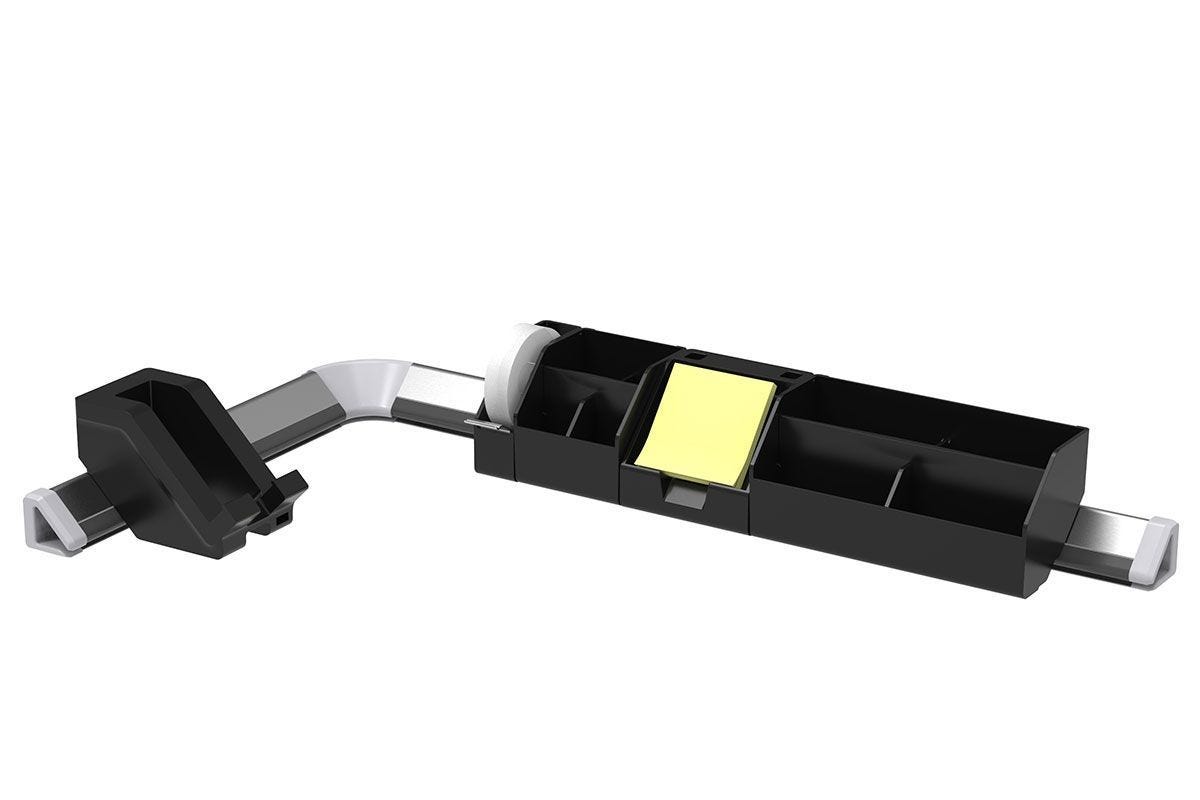 3. Ergonomic Office Supplies:
Investing in simple office supplies, such as file organizers and staplers, can improve your workspace ergonomics immensely. Instead of placing your documents on flat surfaces that force you to arch your neck, use an ergonomic stand like a file organizer that will hold them upright next to your computer monitor. This will also help reduce your neck and eyestrain when trying to read your documents throughout the day. Spring-powered staplers can also help prevent muscle tensions in your hand by easing the stress from your fingers. All it takes for the Bostitch Office EZ Squeeze Spring Powered Stapler to work is one finger. You can also reduce that annoying elbow pain that comes with the strain of hole-punching with the Bostitch Office EZ Squeeze Hole Punch. Invest in these products and you'll never worry about those unneccessary muscles stresses caused by office supplies again.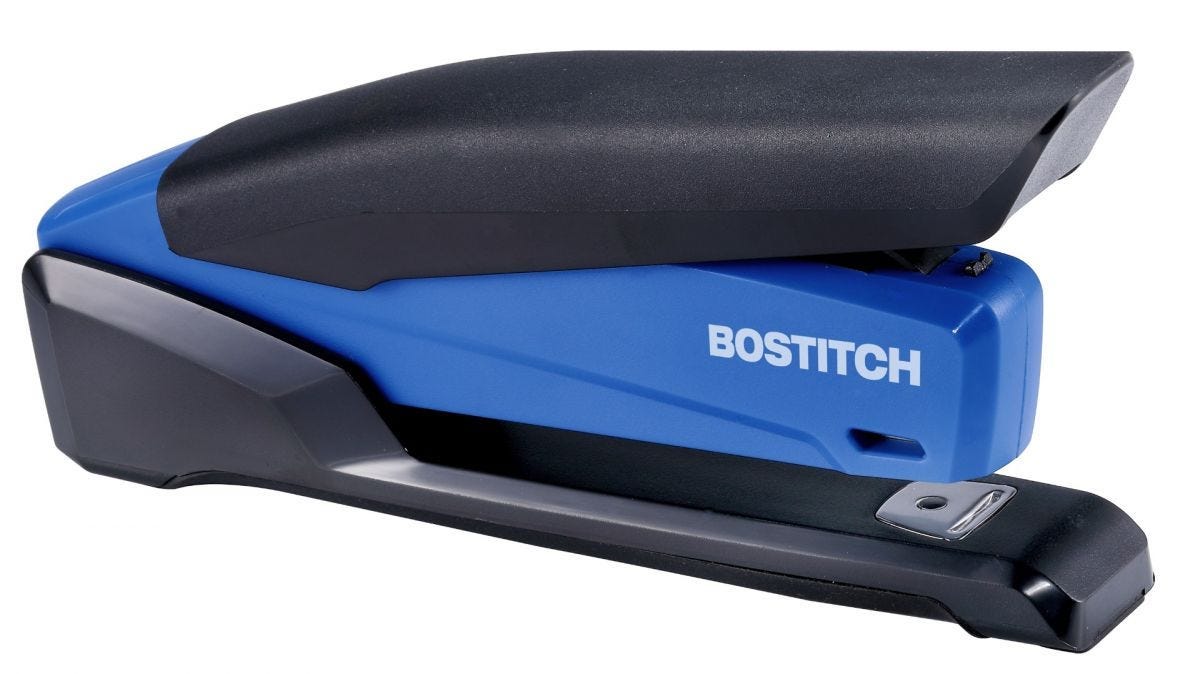 4. An Ergonomic Desk Setup:
Not only are the types of office supplies you use important when creating an ergonomic workspace, but the way your desk is set up can be equally important. Even bringing a chair cushion to work with you can improve those aches and pains you feel when you get home from work. Sitting in a chair all day can put pressure on your back but by using an ergonomic cushion you can reduce that muscle stress by correcting your tailbone and supporting your posture. If your office is due for a desk upgrade, think about investing in adjustable height desks or sit-stand desks!
Having a poor desk or cubicle set up can leave you with a sore back, neck, and shoulders, while also prohibiting you from your everyday work functions. Addressing these common concerns of working at a desk all day, Bostitch has launched a new line of Monitor Risers and Sit Stand Desk Workstations that will help you function better at work while also supplying you with tons of ergonomic benefits.Shifting from sitting to standing while working at your desk can make a difference in your posture, circulation, and even help with concentration. Keep your body and mind fresh with these ergonomic office essentials!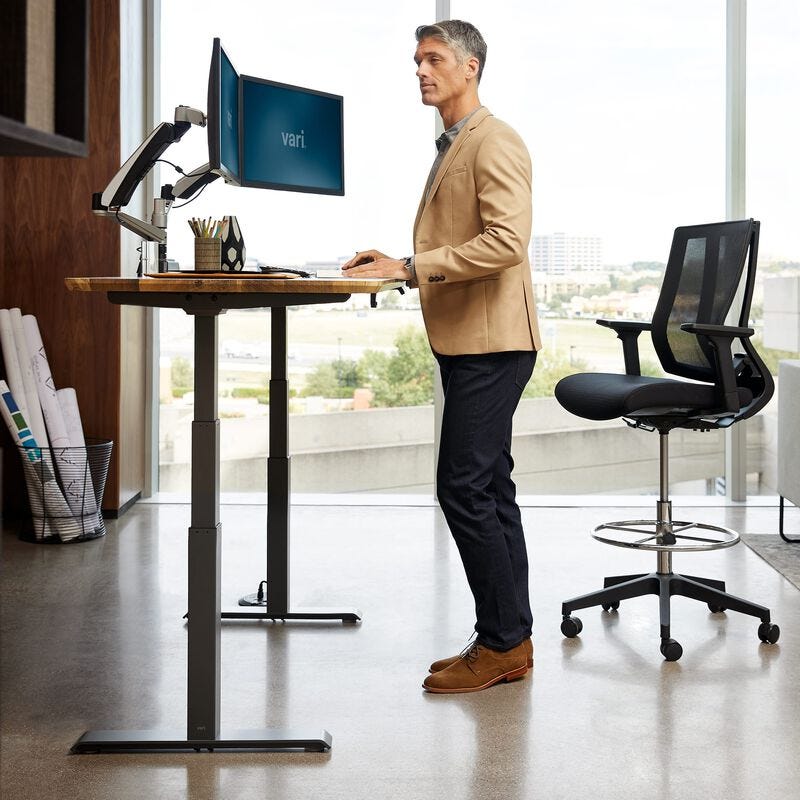 We hope these 4 ergonomic workspace tips help to make your work day a little more comfortable. Let us know what improvements you made by tagging us on Twitter (@BostitchOffice).