As the holiday season starts to wind down, it's still important that you continue to teach your students and children to show gratitude throughout the remainder of the year. This year, people are more in need than ever so giving back to someone less fortunate is a great way to end the year. Get your classroom or even the whole school involved by giving back to their community with these four ways your students can give back during the holidays!
1. The Salvation Army
With the unfortunate stresses of the COVID-19 pandemic added to this holiday season, you and your students can help take the pressure off some of those struggling families by donating to The Salvation Army. Ask your students to bring in any hand-me down, or unused and unwanted clothes to class. If your school is doing remote learning, you can coordinate a social distancing drop off with your students and their parents. Take these clothes to any Salvation Army drop off box that will help provide families with outfits as the seasons continue to change. You can even accept donations from students as any money donated to the Salvation Army during this time will help provide families with essential necessities such as food, shelter and hope to those hurting in your community.
2. Canned Food Drive
Many families will be facing a shortage of food supply as the holiday seasons approach and might not be able to afford their traditional holiday meals. Help your community by asking your students to bring in non-perishable foods and canned goods. You could even turn this into a classroom contest, and whichever class brings in the most non-perishables will be treated before the holiday break with a breakfast donut party or afternoon pizza party! Again, if you're teaching virtually, there is always a way to make this a virtual classroom contest by offering e-gift cards or fun surprise packages at their doorsteps! All these canned goods can be donated to your local soup kitchens, churches and shelters to help those in need!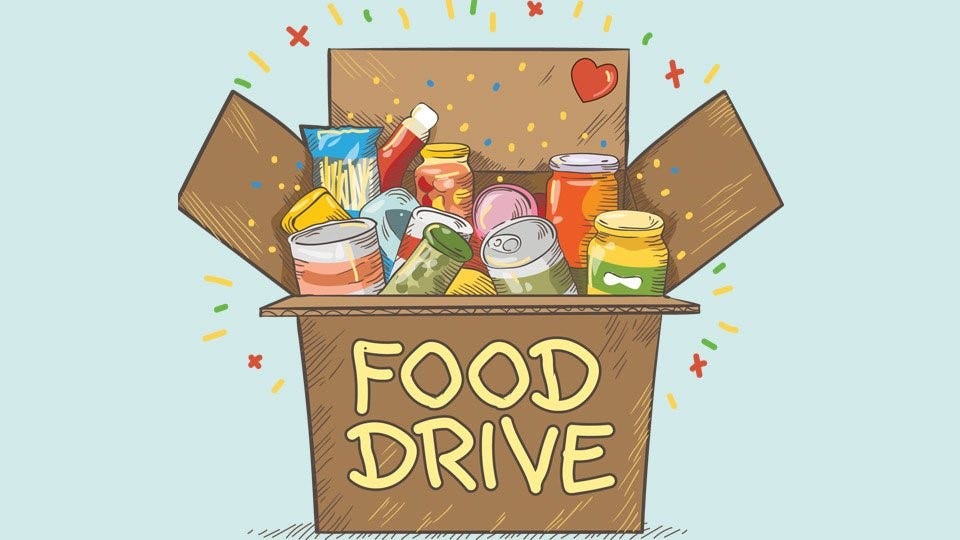 3. Toys for Tots
Your school can help bring joy to unprivileged children this holiday season by hosting classroom competitions! Starting after Thanksgiving break and ending before winter break, and with the help of your school's Student Council, partake in this Toys for Tots school-wide competition. During your lunch periods place four different colored bins in your cafeteria and designate each grade to a colored jar. Students from their designated grade can donate to the jars of their class color. At the end of the competition, the Student Council will count the donations in the jars and the class with the most donations will receive a school-choice prize! The Student Council will then take the donations collected to buy toys to donate to their local Toys-for-Tots drive and help brighten some children's spirits this year! Not teaching in person right now? No worries! You can find a local donation of where you can drop off donated toys or where you can send your students and their parents to drop off toys to help keep the donations going outside of the classroom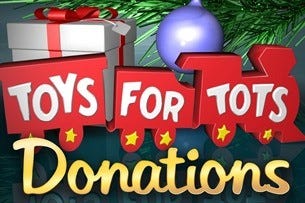 4. Holiday Hope Box
Lastly, spread cheer to children who will be spending this holiday season at Children's Hospitals. Take some time out of your school day to have your students write meaningful Christmas and Hanukkah letters to other children who will be in the Hospitals this year. You can put these letters in boxes with little toys and candies that can be shipped as Holiday Hope Boxes for the kids in hospitals to open. Not only will these cards brighten their spirits, but it will give your students an opportunity to practice their grammar and sentence structure, all while spreading holiday cheer!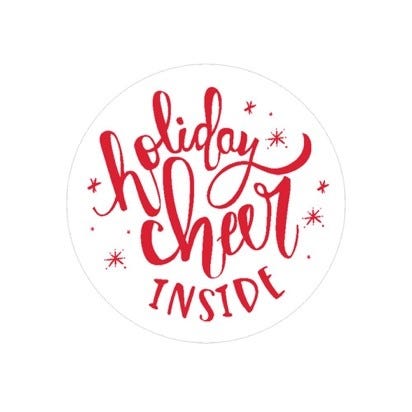 Whatever you decide, we hope you choose to give back during the holidays. Tag us on Twitter (@Bostitchoffice) with your classroom ideas!