Looking for ways to spend Christmas Eve with the family? Before tucking the kids away and letting the sugar plums dance in their heads, we have a list of 4 activities for you to do together! Spending time with loved ones is what the season is all about, and we can't wait to share our favorite things to do on the night before Christmas with you!
Build a Gingerbread House:
What's sweeter than being surrounded by your kids and loved ones? Being surrounded by family and candy! A great way to get everyone involved is by making gingerbread houses together. Whether the houses are homemade or bought in a kit, sitting around a table with frosting for decorating and bowls spewing red and green candy is a fun way to spend Christmas Eve. If your family likes a little rivalry, you can even turn it into a competition and see whose house is the most transformed into a Winter Wonderland Dream.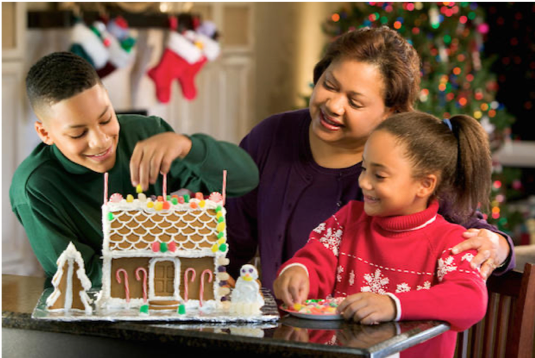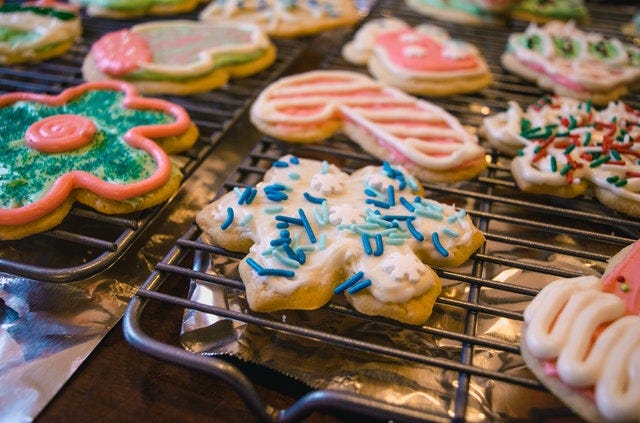 Looking to get a little messy in the kitchen? Making cookies for Santa is a great way to get the kids excited for Christmas Day. We all know Santa gets hungry traveling from house to house, so baking and decorating cookies will not only be fun but will also let them feel like they're giving back to the man who gives them so many presents! Don't forget to leave a plate of carrots for the reindeer!
Having a hot chocolate bar is a great way to relax before putting the kids to bed. Make a few jugs of hot cocoa and keep them warm on the stove or in a large thermos (if accessible). Making different types such as dark chocolate, milk chocolate, or salted caramel can make the hot cocoa bar even more unique! Then, lay out some bowls of marshmallows, whip cream, cinnamon sticks, crushed peppermint, and even toffee bits! Whatever the variety, you can personalize your hot cocoa how you prefer, and enjoy sipping while watching a Christmas movie together!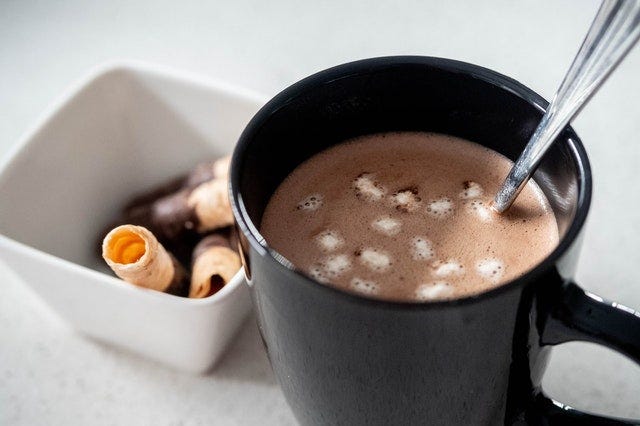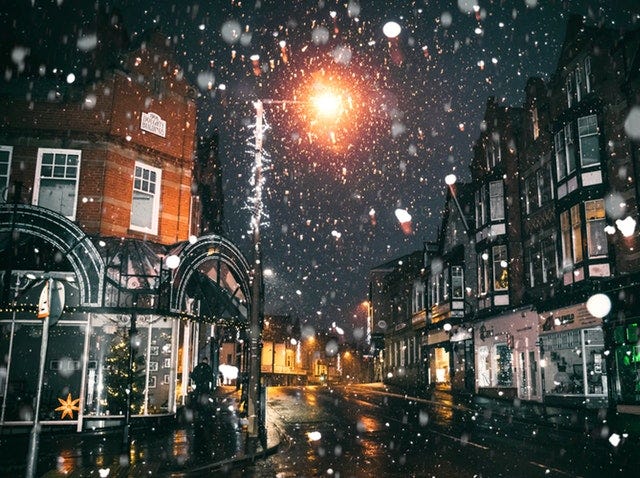 Looking for something to do outside? Christmas caroling is a great way to spread a little holiday cheer around the whole neighborhood! Choose from two or three of your favorite holiday songs and go around to your neighbors' doors to sing a little song that will light up their night. This is a great way to spend the eve together as a family and watch other people's nights become a little bit brighter!
We hope this helps your family spend a lively Christmas Eve together until all through the house, not a creature will be stirring, not even a mouse.