You spend five days a week working in a classroom or at an office with just your desk space. Here at Bostitch Office, we know how important it is to work in a comfortable environment. That's why our team has compiled a list of our favorite products that make our day at the office a little brighter. From desk lighting and organization kits to office essentials like staplers and sharpeners, read on to find out why we love these product must-haves!
Desk organization is an important part of working in a happy environment and remembering day-to-day tasks. Our Konnect Desk Organization system is here to help make your workspace neat, clean and organized. And, it also includes other added benefits! Just ask Jessica, our Channel Marketing Manager. Her favorite product is the Konnect USB Phone Stand: "I've never been one to buy fancy things for my desk. Instead, I typically use any freebies I get from trade shows or conferences because I purely see it as function over aesthetics. But when I tried the Konnect USB cell phone stand on my desk, it's now one of those accessories I can't not have anymore. The idea of letting my phone and USB cord lay flat on my desk while taking up all the precious real estate, not to mention probably getting hidden beneath my notebooks, is just flat out awful to me. I just can't."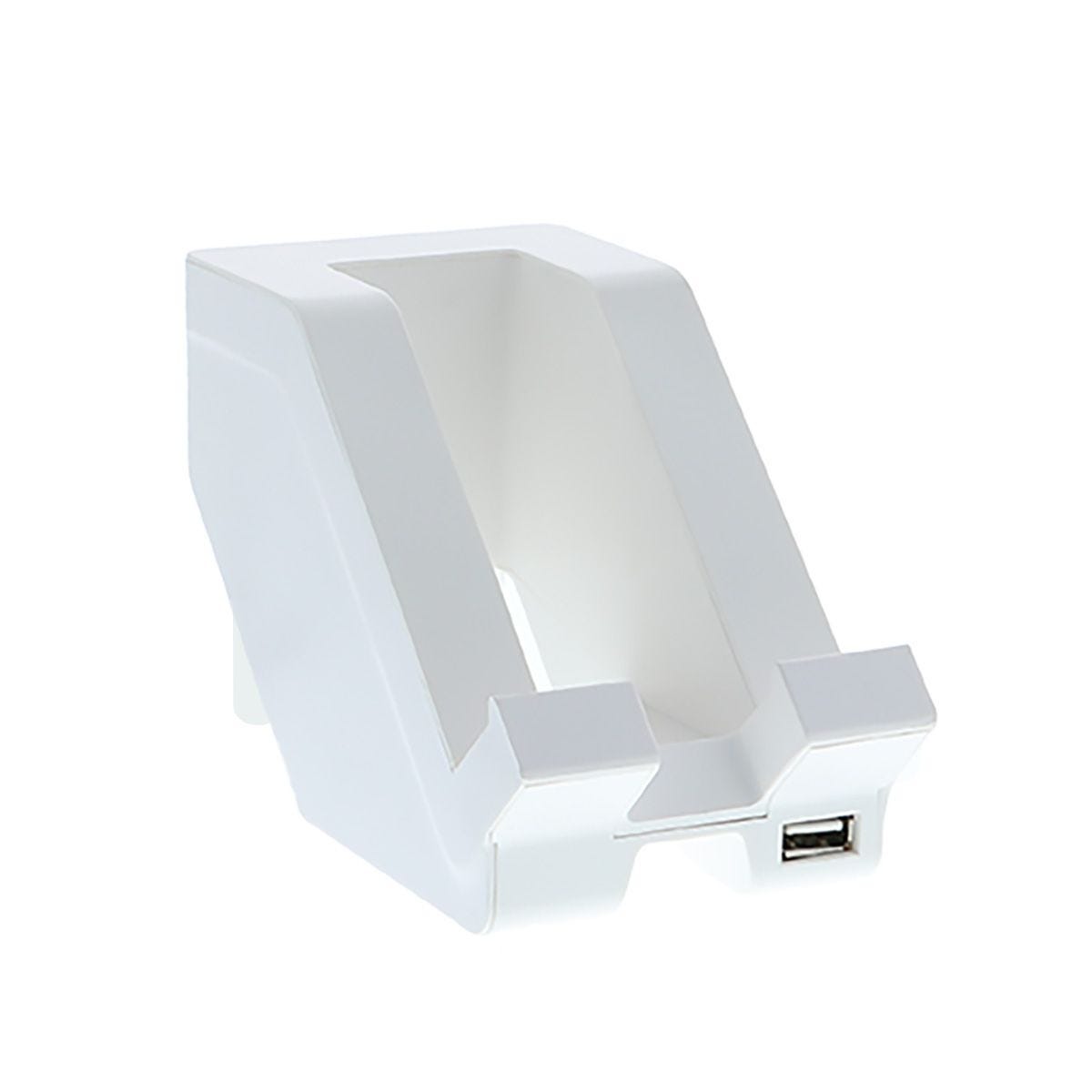 With this USB phone stand, your phone securely sits in the holder while the USB cord connects right from your phone to the stand, sending an immediate charge. You can also hide the power cord and any excess cables by feeding it through the Cable Management Rail to keep your desktop free of tangled cords. Which Jessica says, "is just great because excess clutter in my work area makes me bonkers."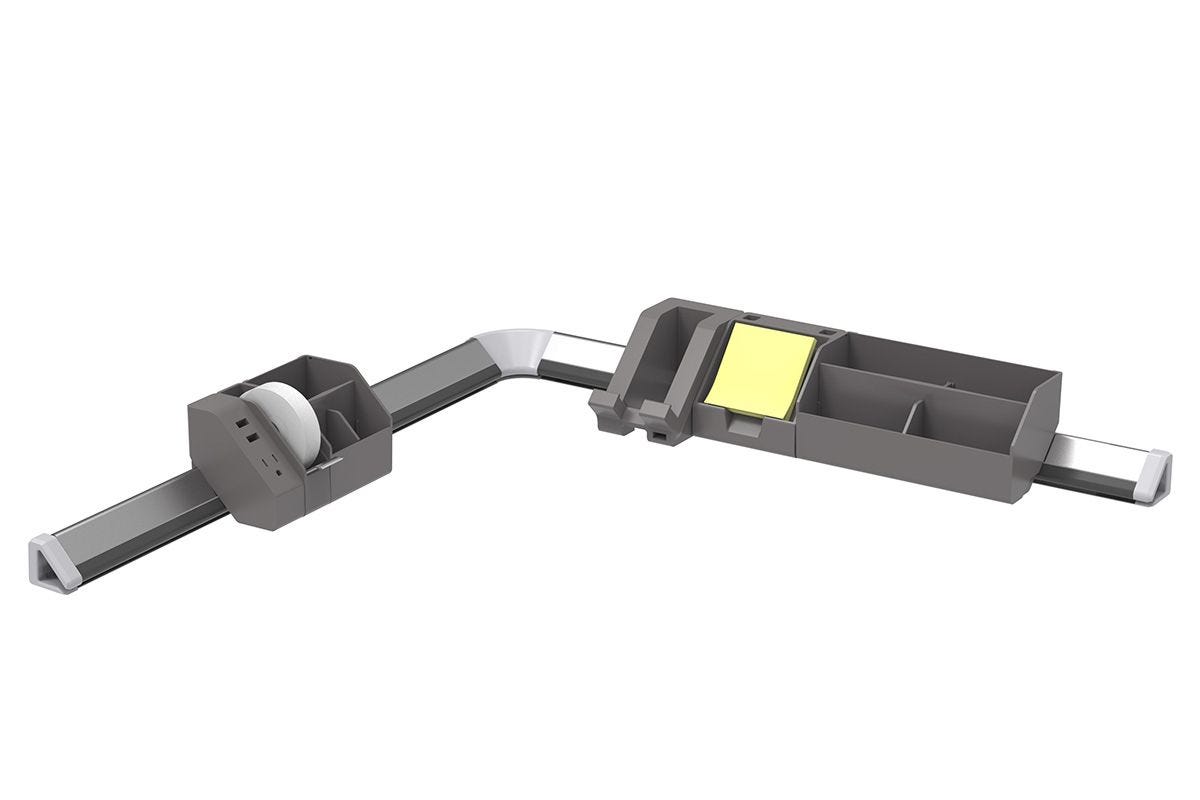 Our Senior Marketing Manager, Kalen, agrees with the importance of desk organization. Her favorite product is the 12-Piece Konnect Desktop Organizer. As she explains, "this kit has everything I need to keep my workspace tidy and efficient. It offers lots of storage options for my small knick-knacks, supplies, and important items. Plus, easy access to my sticky notes and tape, which are two things I always have a tendency to lose! But my favorite thing about this kit? The power. It has an outlet, three USB ports and even a phone stand so I can charge and access all of my devices".
We love to keep our office organized and hope that our Konnect Desktop Organizers can help you keep your desk nice and neat too!
If you work in an office space or school where the lighting from the windows don't always reach your desk, we have just the lamps to help you get through the day. Just ask our Graphic Designer, Suzy. Her favorite product is the Gold Desk Lamp with Wireless Charger. As she explains, "not only does it have a wireless charging port, but it offers a multi-level dimming and color temperature feature. The five dimmable options are perfect for adjusting throughout the day and range from relaxing, warm lights to energizing, cool whites that can fit my mood!"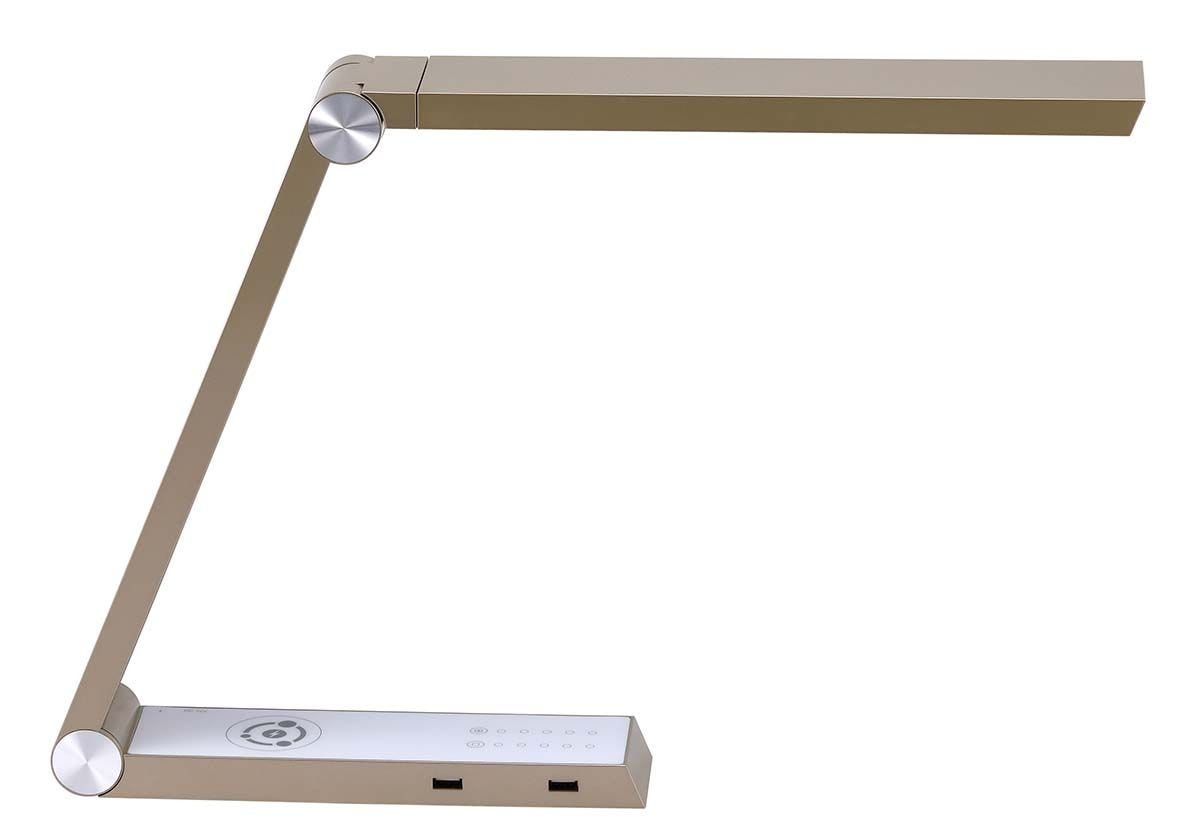 Our Product Manager, Holly, also explains how this Gold Desk Lamp is her favorite product. She says "this is my absolute favorite product. I love the design of the light and the crazy number of features that are offered along with it. My favorite feature of all is its ability to wirelessly charge my phone while I plug in my tablet. It's truly the GOLDmine of desk lights."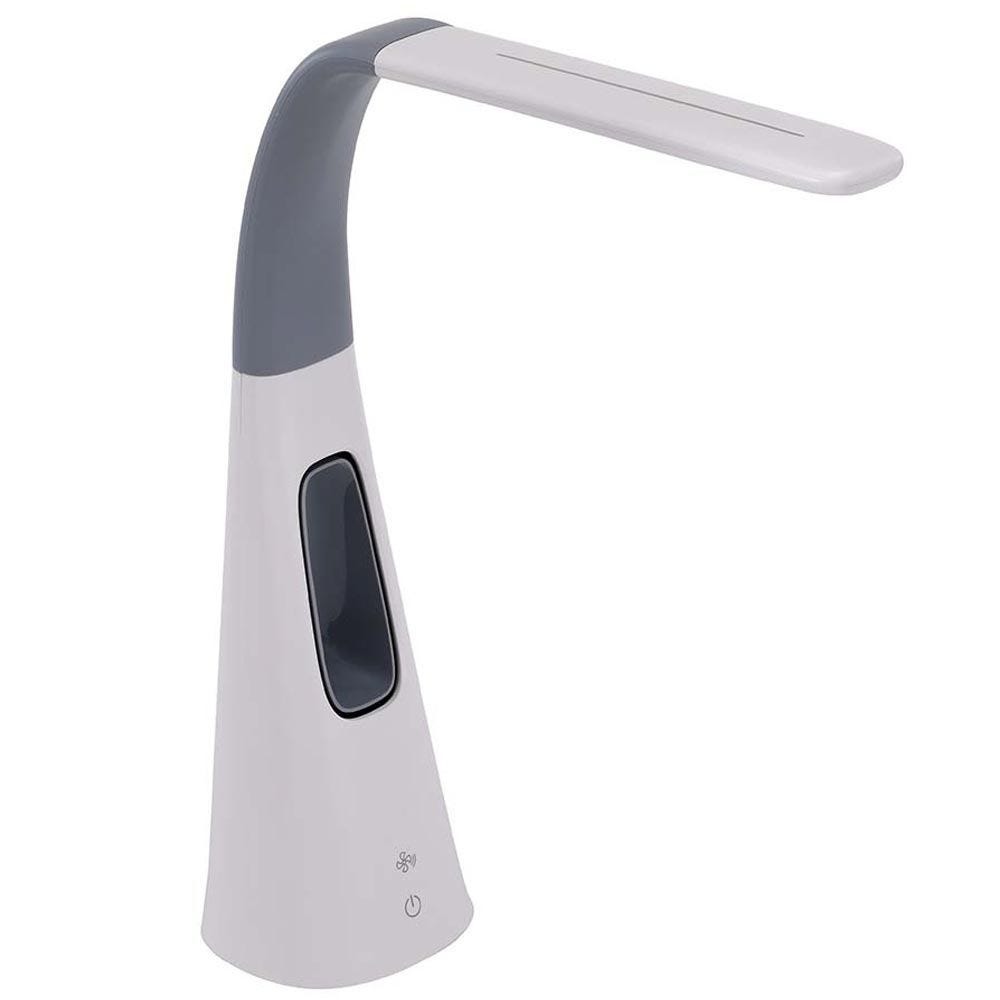 Our Associate eCommerce Manager, Alyssa, also believes in the importance of getting sufficient lighting while working at a desk throughout the day. Her favorite product is the LED Desk Lamp with Bladeless Fan as she can adjust the lighting settings from cool to warm color options, and how it has the added feature of a bladeless fan. Alyssa likes "a nice cool breeze to help keep me in a cool mode or a bright LED light that can help me keep my focus on my work." It even has a touch sensitive dimmer switch to customize your favorite brightness levels!
Don't limit our lamps to just office use. Our Content Marketing Intern, Mikaela, also loves our lamp products. She explains, "as a college student who once lived in a dorm, I was always looking for ways to make the space we were given more colorful and cozier. The Color Changing Desk Lamp offers a base that can help set the mood of the room and adds the perfect amount of accent lighting. With a simple touch, the lights can change color and so can the mood of the room. This desk lamp is a college must-have, as it also offers three brightness levels so you can use it at your desk while working during the day or while your roommate is sleeping at night."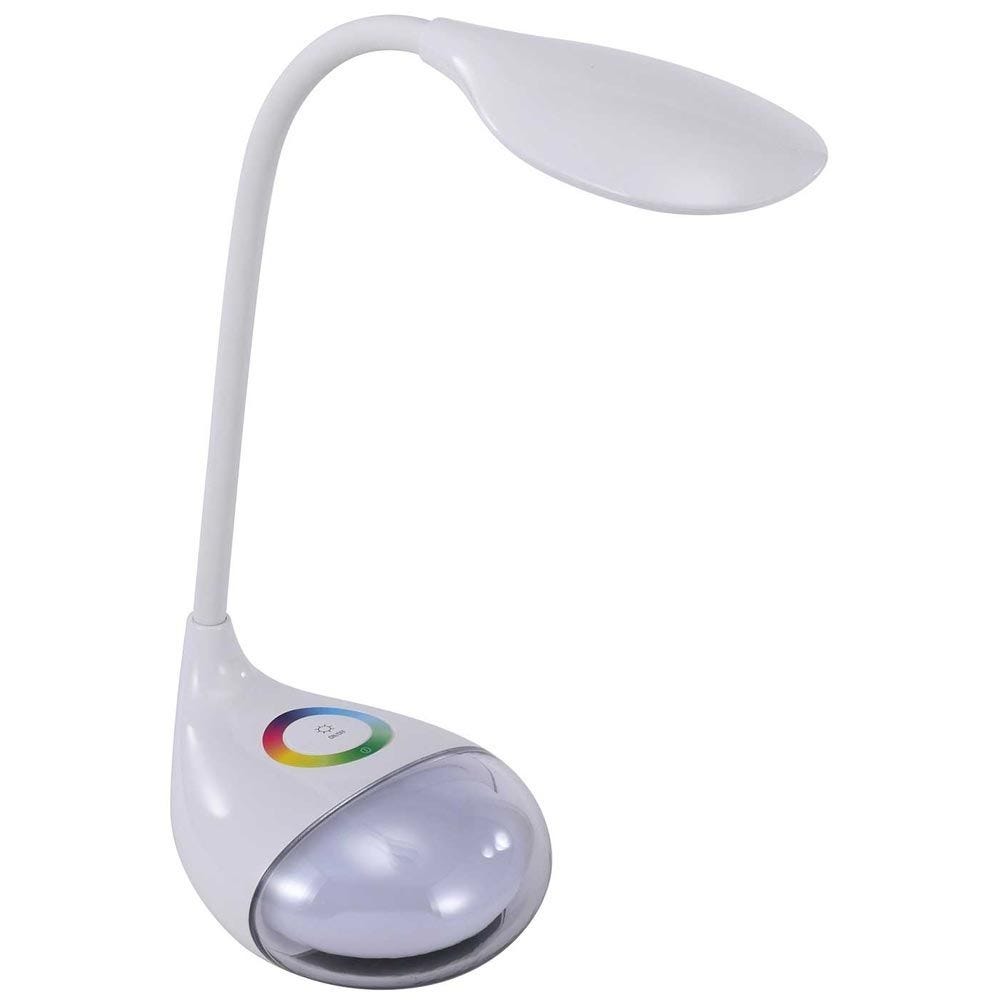 We hope these lamps will help make your workspace a little bit brighter!
Office & Classroom Products: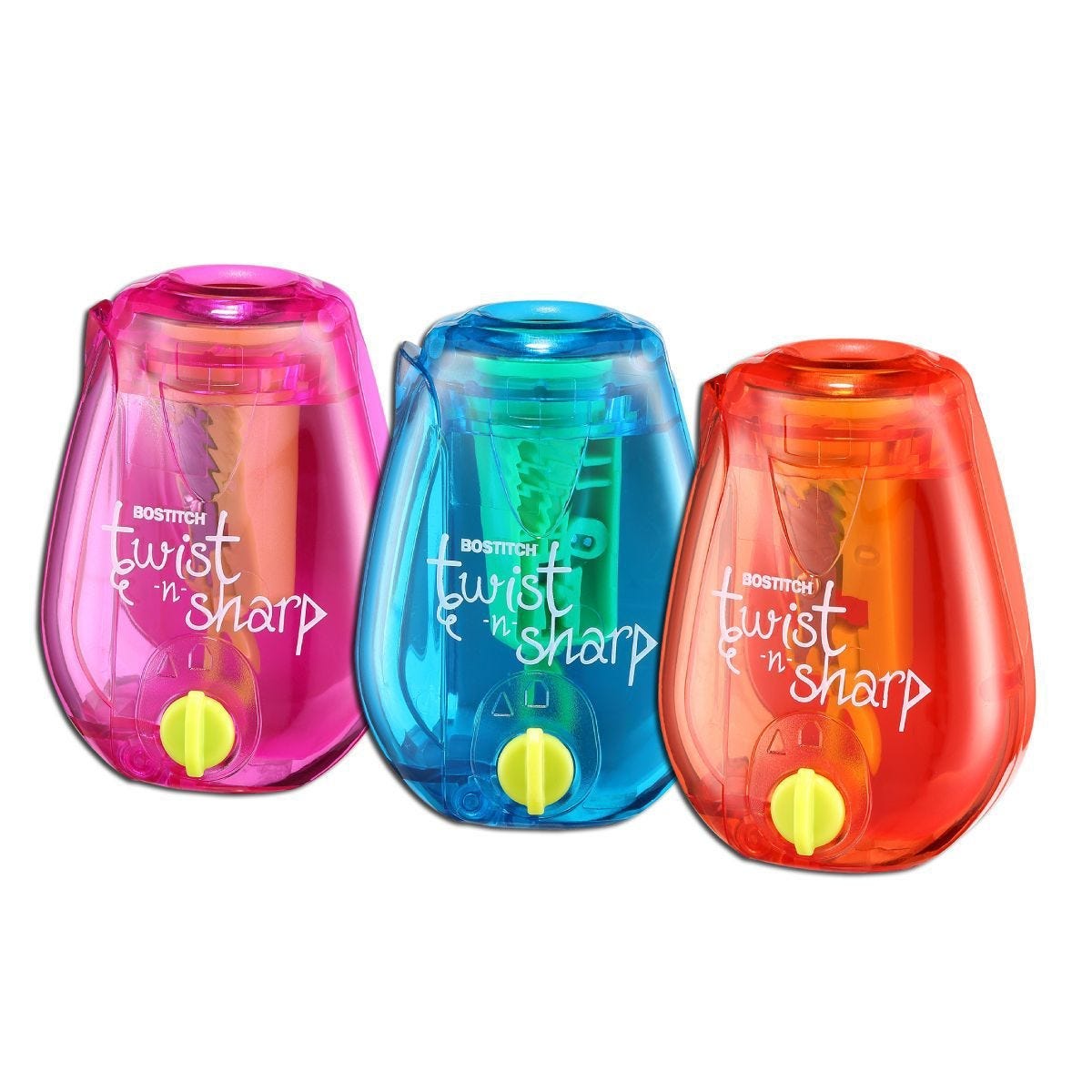 From sharpeners to staplers, we offer a variety of products that will become your new favorite desk essential. Our Graphic Designer, Marieke, says her favorite product is the Twist-N-Sharp Pencil Sharpener because, "I love how comfortable this little sharpener feels in my hand! The twist-to-sharpen ratchet mechanism makes it so simple to quickly sharpen regular and colored pencils, which is great when I am sketching out ideas or just doodling. Plus, it comes in my favorite color, PINK, could it be any cuter?!" These sharpeners are perfect for keeping neatly at your desk as they are small and can be easily stored.
We know the importance of keeping all your paperwork stored together and our team loves staplers for just that reason! Our Content Marketing & Events Manager, Jaclyn, says her favorite product is the EZ Squeeze Spring Powered Stapler because "you can staple up to 28 sheets with literally one finger – making it super easy to staple any paperwork together! This stapler also has a built-in stapler remover that can help easily clean up any stapling mistakes. You can also store extra staples in the staple storage compartment at the bottom of the stapler. If you're into arts & crafts, this stapler also opens 180 degrees to make crafting easier. Or use it in the classroom when you need to staple something to your bulletin board!" This is also a Bostitch Office fan favorite as the jam-free technology eliminates those frustrating staple jams.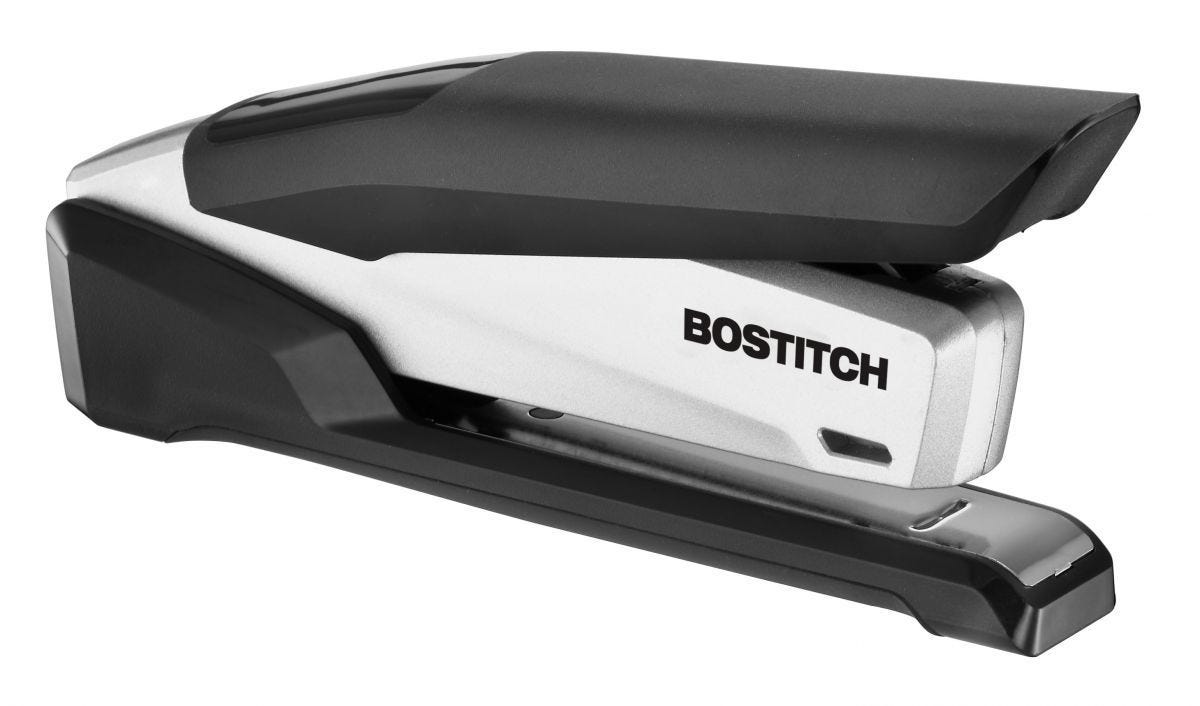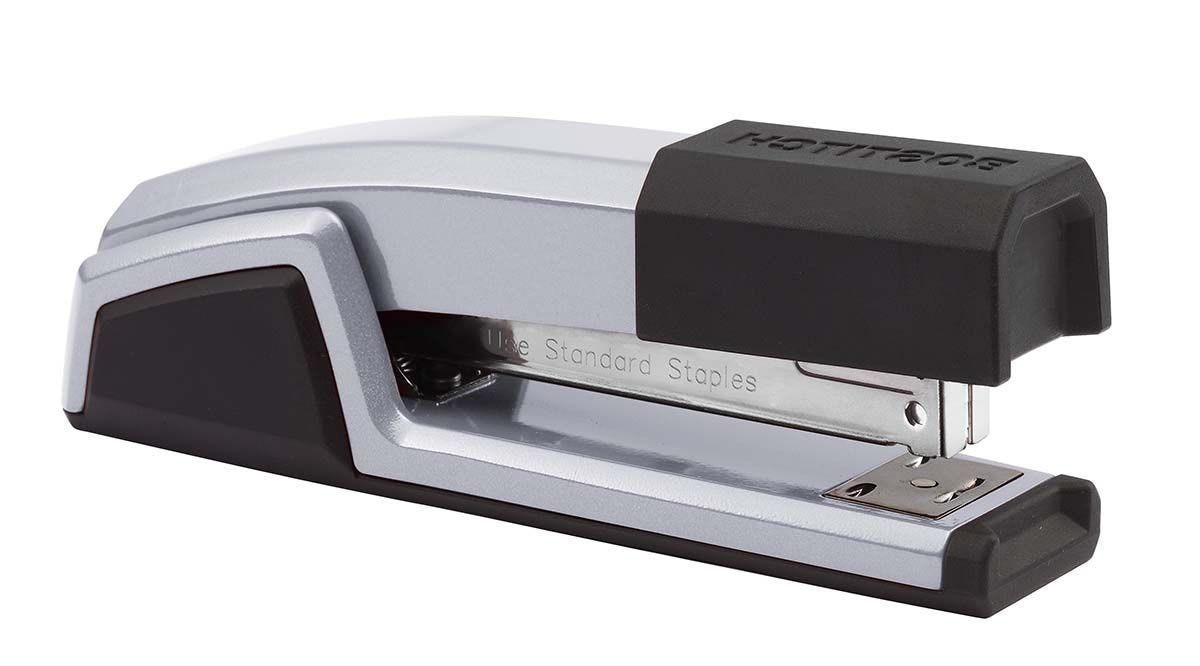 Josh, our Associate Product Manger, also loves the ease of our staplers that he keeps right on his desk. His favorite product is the Epic Office Stapler as he says it is "super durable, feels heavy duty, and looks great on my desk". He also likes this stapler because "it has a non-stick bottom, holds two full strips of staples in the magazine, and has a hidden staple remover on the back. It makes a great office stapler or great gift. I look forward to using it daily." It's even antimicrobial protected, which is perfect for keeping healthy during flu season!
Last but not least, our Creative Marketing Manager, Brenda, suggests the Metallic Gold Stapler because it "stands out on my desk and matches all my color décor! The fact that it is easy to use and reliable is just an added bonus." This sleek and polished gold chrome finished stapler can staple up to 20 sheets of paper and has a durable die-cast metal design so you can use it in the office, or for a heavy-duty off-site project.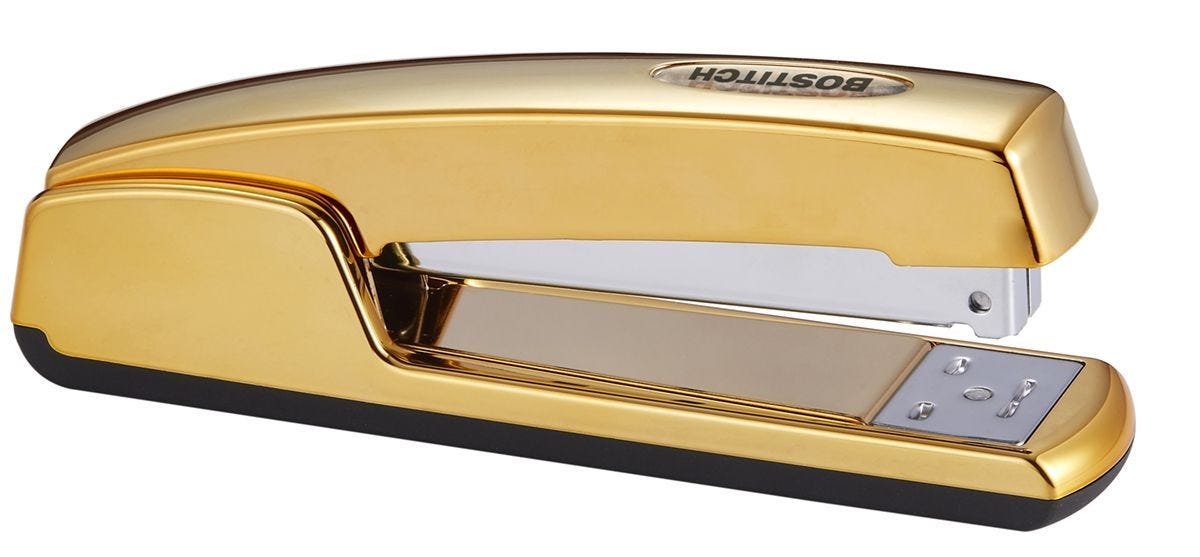 From sharpeners to staplers to desk lamps and desktop organizers, we hope you've found your new favorite Bostitch Office product. Let us know which products caught your attention the most by tagging us on Twitter (@Bostitchoffice) with your new office favorites.