October isn't just a month for dressing up, apple picking, or trick-or-treating. October is also Breast Cancer Awareness Month! In honor of those who have fought against breast cancer, and those that are still fighting today, Bostitch Office is showing our support for fighters and survivors with a giveaway featuring our pink products, and your chance to win a personalized gift basket! A portion of the proceeds from all products purchased below will go to cancer charities via the Amax® Spirit Foundation™ so you can feel good about your purchase!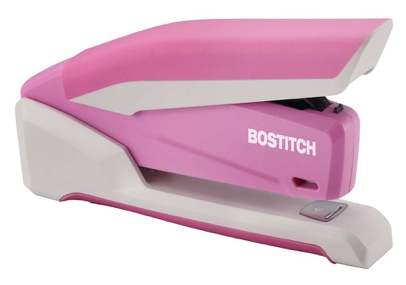 Pink Desktop Stapler
The pink InCourage™ Spring-Powered Desktop Stapler is the perfect office or classroom accessory that can staple up to 20 sheets with the touch of a finger. The no-jam technology eliminates any frustrations that may otherwise occur when trying to staple a heavy packet together. It even stands vertically or horizontally to fit your style desk needs!
InCourage™ Compact Stapler
The InCourage™ Compact Stapler has one finger technology by PaperPro® for easy spring-powered stapling that makes stapling up to 20 sheets easier than ever. It even has a built-in staple remover for your convenience if you need to undo those hefty projects. The No-Jam™ technology eliminates any frustrations and even has an extra storage compartment to keep extra staples on hand!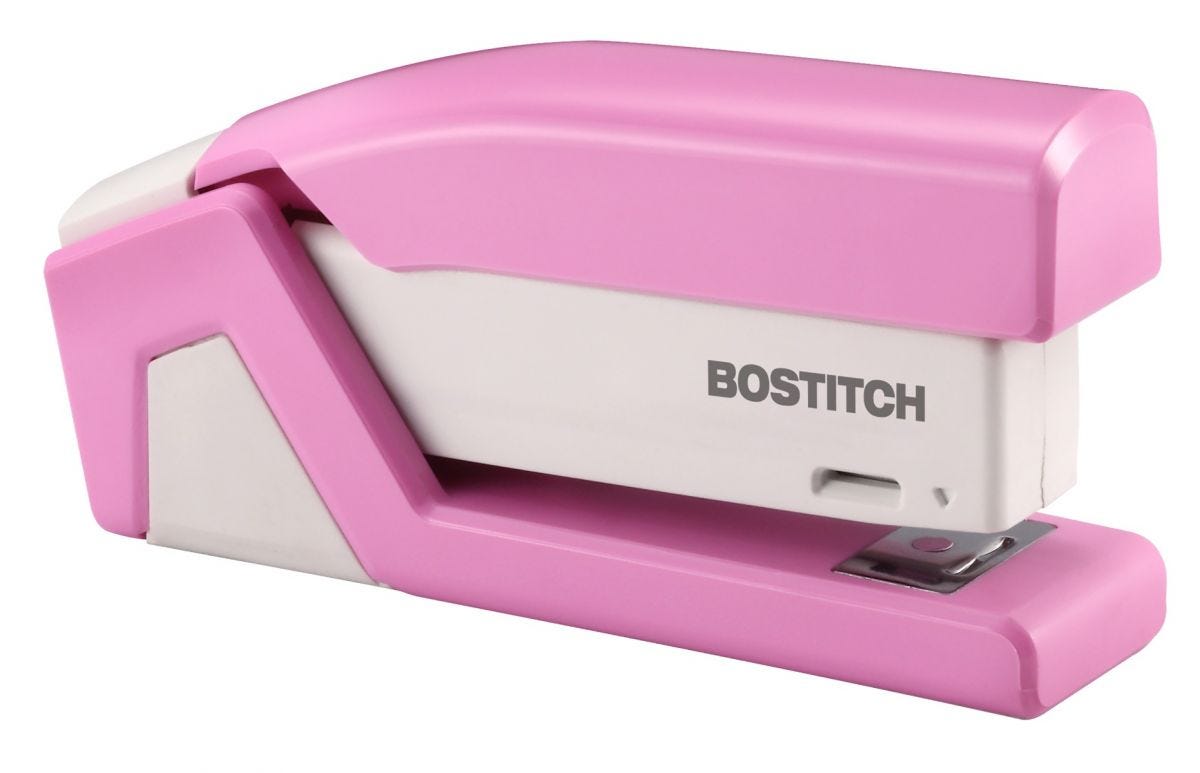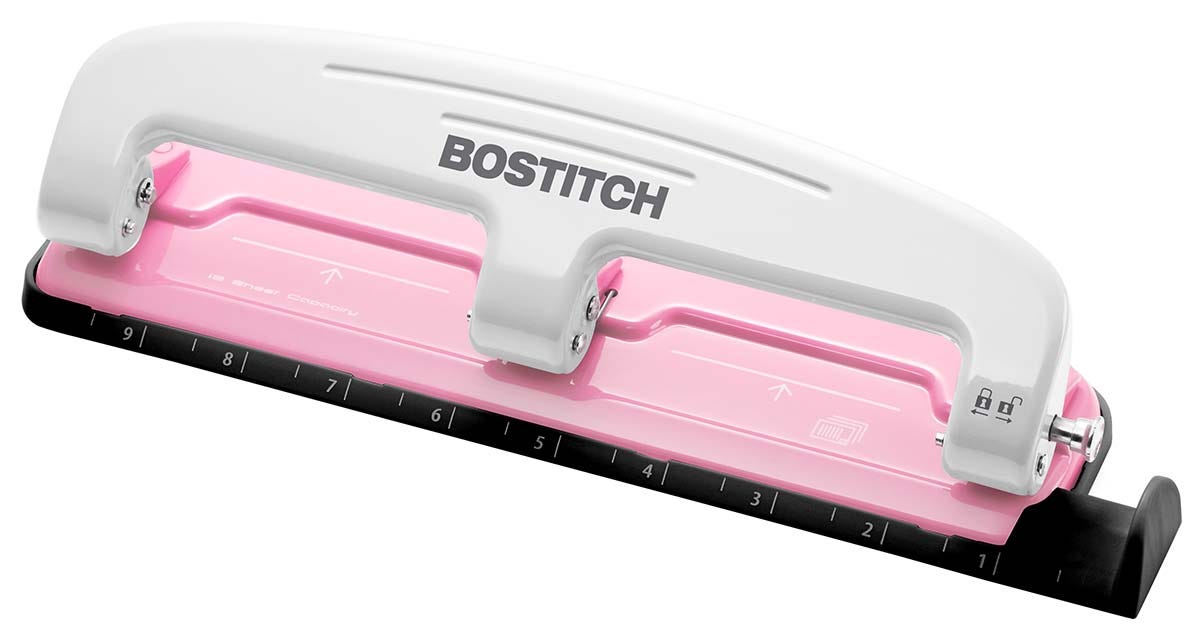 EZ Squeeze InCourage Three-Hole Punch
The EZ Squeeze InCourage Three-Hole Punch has EZ Squeeze technology that allows for 50% easier hole punching! The jam-free design allows for smooth and continuous operation, and even allows punches up to 12 sheets! With the added pink touch you're bound to have the most stylish desk in the office!
Personalized Gift Basket
The winner of the Breast Cancer Awareness Giveaway will also receive a personalized gift basket of personal care items and products catered especially towards you! The contest will run between October 15 and October 21st with a chance to win through submissions on Instagram, Twitter, and Facebook. A winner will be awarded through each platform in honor of this special month!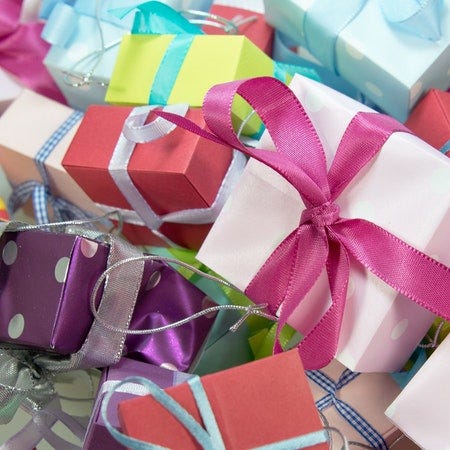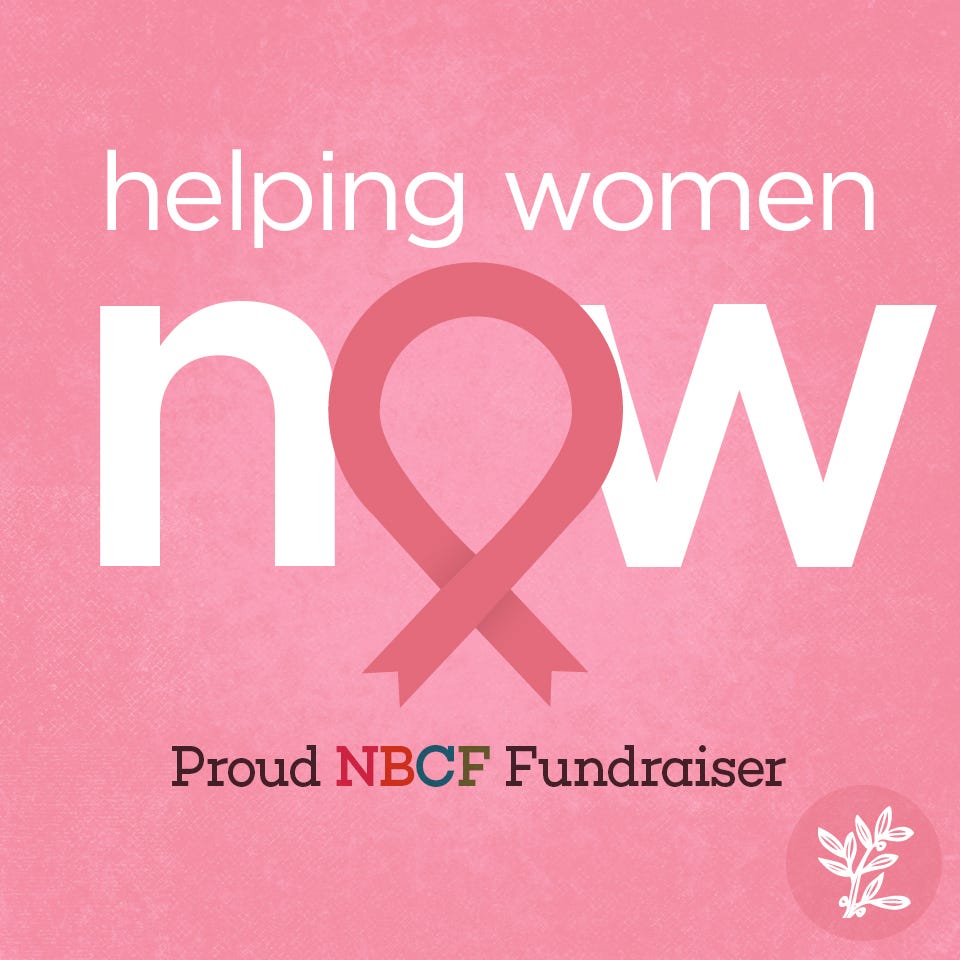 Learn More:
Breast Cancer is a disease that affects 1 in 8 women across the United States. It is most common to occur in women over the age of 40 and is the most common cancer among women in America. Women should begin mammogram screenings for breast cancer as they approach their 40's for preventative care. Help support those still fighting or learn more by visiting the National Breast Cancer Foundation website!
Take advantage of our featured pink products throughout October and enter to win our giveaway on Instagram (@bostitchoffice), Facebook (@bostitchofficeproducts) and Twitter (@bostitchoffice). Giveaway ends Monday 10/21. Good luck!