Black History Month has been celebrated during the month of February as a great part of American history, with it also being celebrated in Canada, the UK, Germany and the Netherlands since the 1970's. This is a month where television networks, schools across the country, and many other organizations take recognition by incorporating black history into their programming. Here at Bostitch Office, we're celebrating Black History Month by honoring the people, books, movies and Black-owned businesses that have made a major impact in commemorating Black History Month.
Influential People to Celebrate
Throughout February, honor the men and women who have made significant contributions to not only America, but the rest of the world in matters of politics, law and entertainment. Take the time to learn about and celebrate their historic achievements in their community.
Martin Luther King Jr.
Martin Luther King Jr. advocated for civil rights beginning in the 1950's. Starting his career as a minister for the Southern Christian Leadership Conference, King devoted his life to activism and gave many inspirational speeches that would play a pivotal role in ending segregation in the United States. His inspirational work, including the famous "I Have a Dream" speech of 1963, would also lead to the Civil Rights Act of 1964, the same year King would go on to win the Nobel Peace Prize. Martin Luther King Jr. is just one of many historic figures that paved way for Black History Month that we now celebrate every February.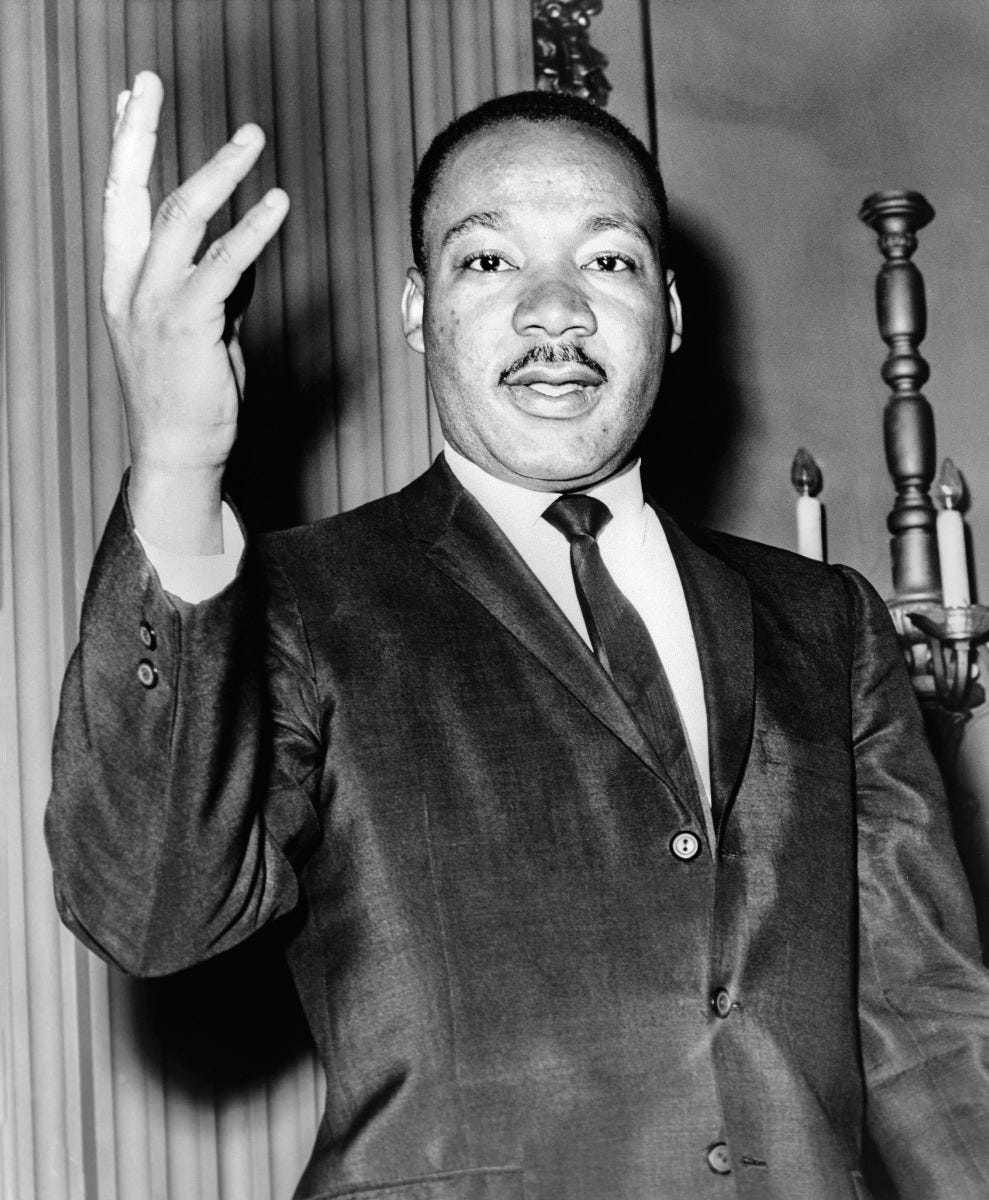 Barack Obama
Barack Obama was the 44th President of the United States, and the first African American to serve in office. He was first elected in 2008 and went on to win the 2012 election as well. Obama graduated from Harvard Law school and went on to practice as a civil rights lawyer in Chicago. In 1996 he was elected Illinois State Senator as a Democrat that launched his career in politics and in 2009, he was awarded with the Nobel Peace Prize.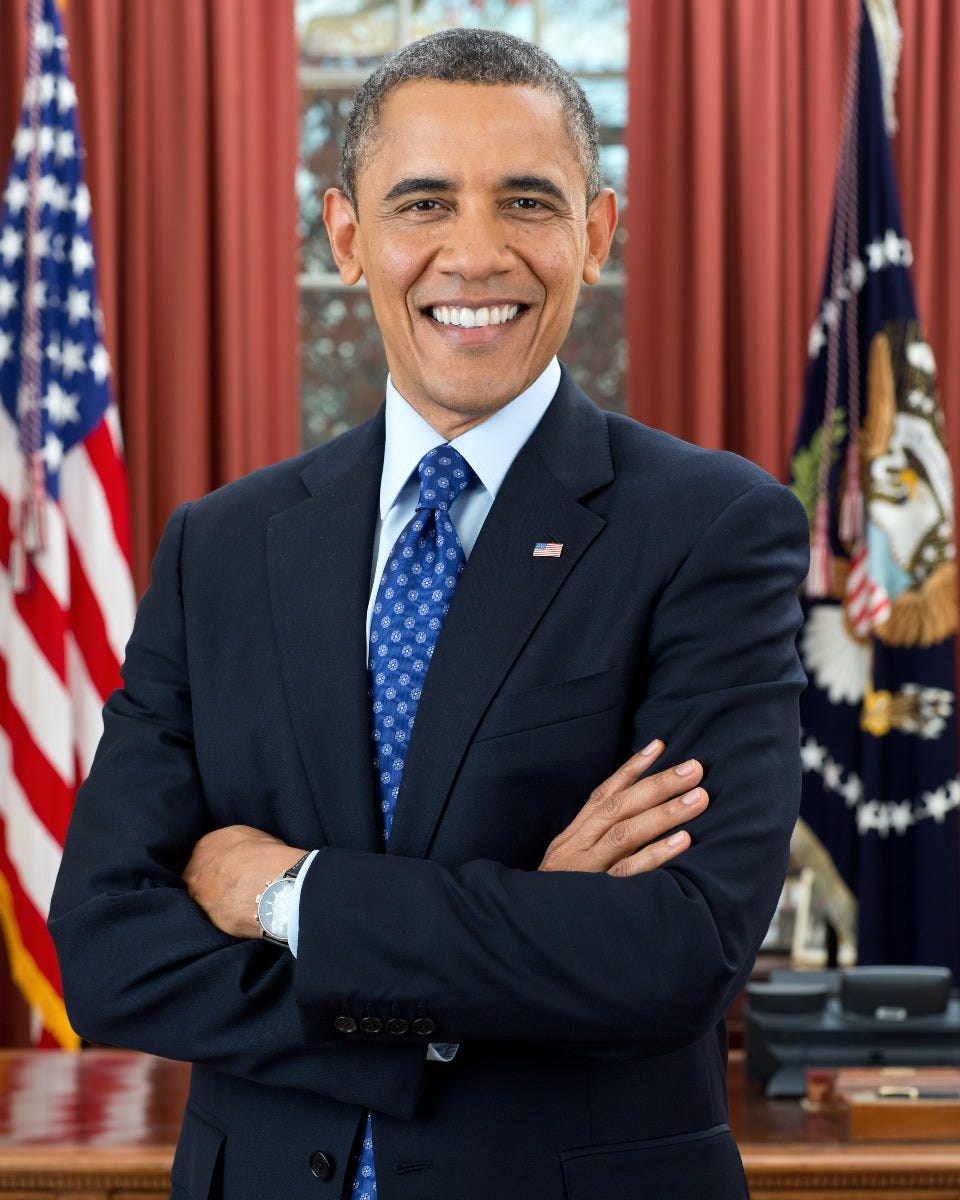 Oprah Winfrey
Oprah Winfrey is best known for her talk shows, the television network OWN, being an actress, and billionaire philanthropist. She launched The Oprah Winfrey Show in 1986, which aired on 120 channels with an audience of 10 million people. Throughout her career she has been an advocate for Children's Rights and even founded the Family for Better Lives Foundation. In November 2013, Oprah was awarded with the nation's highest civil honor, the Presidential Medal of Freedom, presented to her by Barack Obama.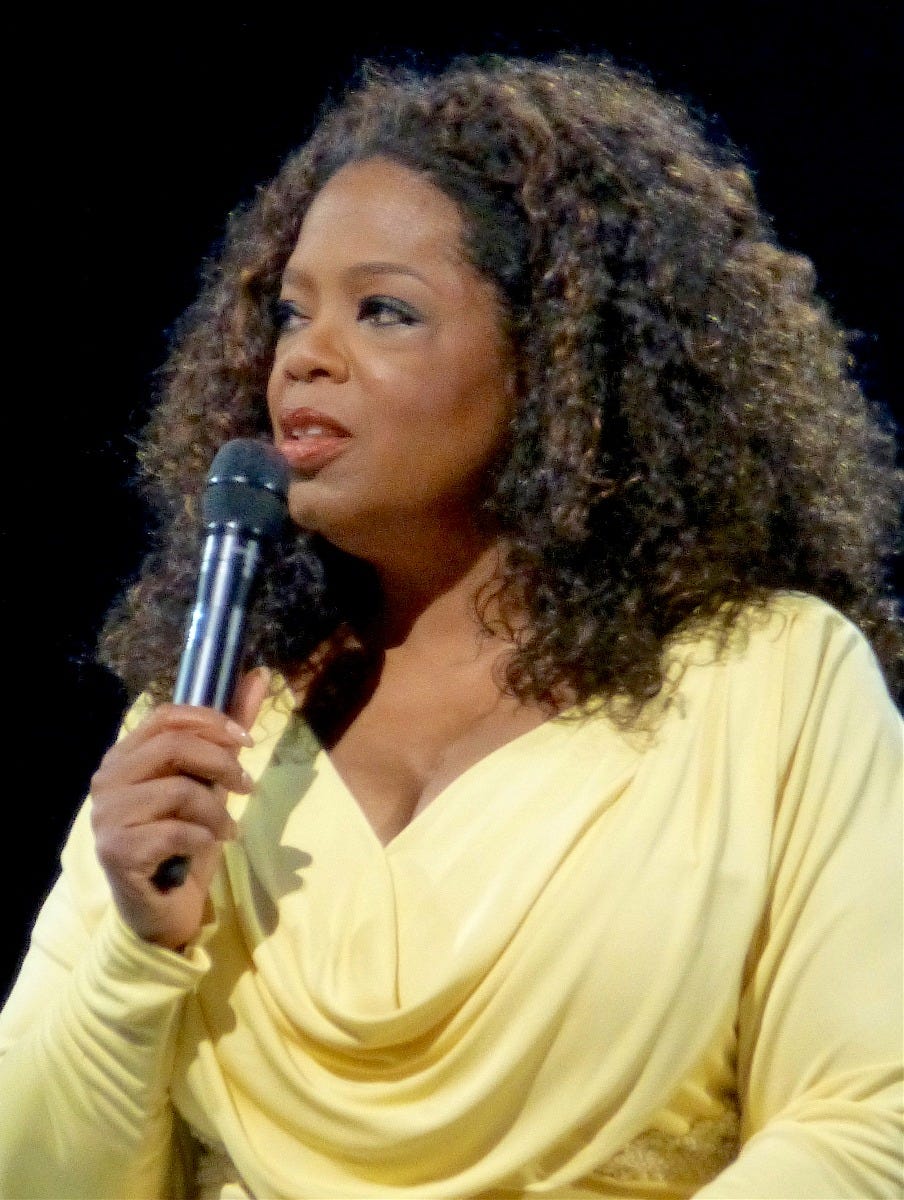 Rosa Parks
American activist and female hero Rosa Parks help initiate the civil rights movement in 1955 when she refused to give up her seat on the bus to a white man in Montgomery, Alabama. Her brave actions led to the Montgomery Bus Boycott that lasted more than a year and was led by by a young Rev. Dr. Martin Luther King Jr. In the midst of the boycott, Parks lost her job and experienced harrassment for over a year. The Supreme Court ruled that bus segregation was unconstitutional on November 13, 1956 and the boycott ended on December 20th. Parks decided to move to Detroit and later became known as "the mother of the civil rights movement."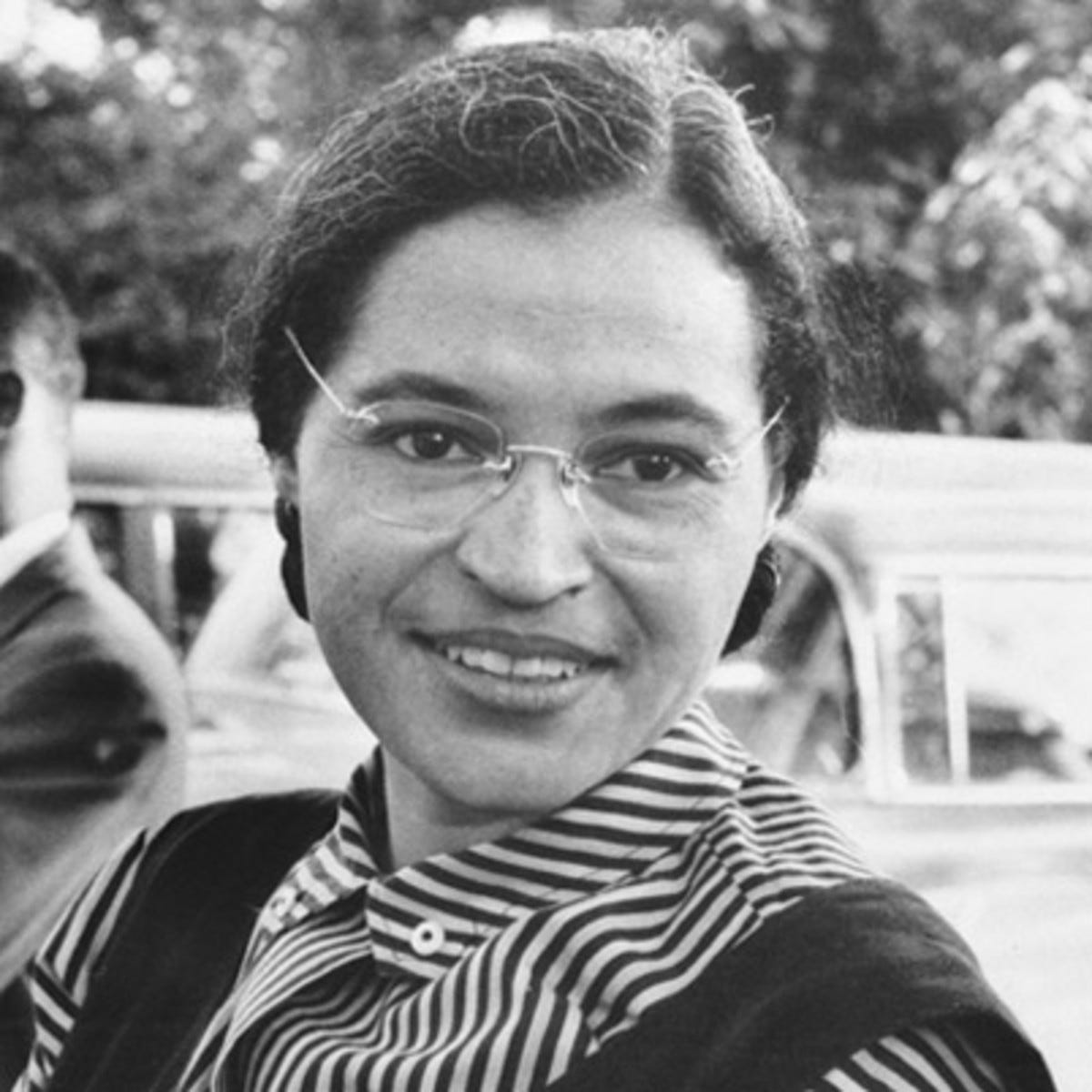 Books Celebrating Black History Month
In congruence with celebrating influential people, it's also important to celebrate the books that teach us the foundation of Black History Month. The following three books will take you through a timeline of African American livelihoods as the United States progresses through the decades.
Roots
Roots, published by Alexander Haley in 1976, tells the story of Kunta Kinte in the 18th century. Captured as an adolescent, Kinte is sold into slavery and transported to North America. The book follows his life and the lives of his descendants all the way down to the author, Haley himself, as they adapt in the United States. The Pulitzer Prize awarded, and New York Times Best Seller book Roots, has since been adapted into an 8-hour series event available to watch on the History Channel, Lifetime, and A&E streaming services.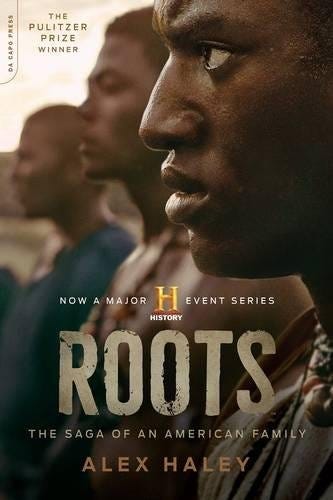 The Land
The Land is a book that follows the story of Paul-Edward Logan, a freed slave in the late 1800's, who's also the son of a white man and a black woman. The book chronicles his life, and that of his all-black friend Mitchell, since they were nine years old. The story follows their quest to own their own land and the struggles that they face to get there.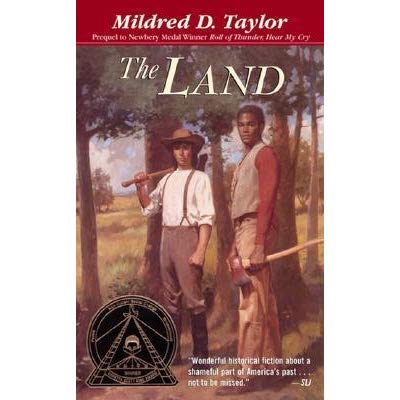 Black Boy
Black Boy is the autobiography of Richard Wright and describes what it was like to grow up as a black man in the brutality of the South during the Jim Crow era. As a kid from a family who lived in poverty and fear, Wright had to do things he was not proud of to help himself and his family survive. This book will take you through the unashamed confessions of Richard Wright and his personal record of social injustice, and human suffering.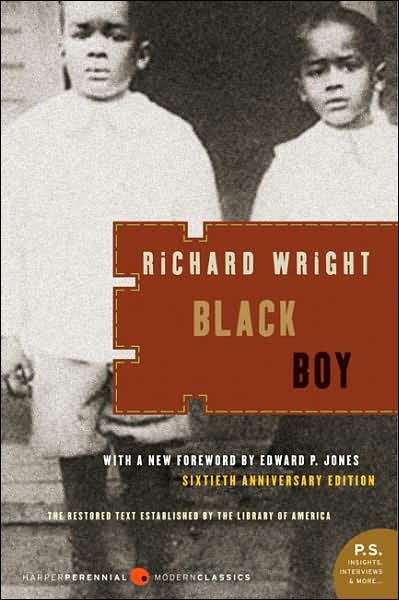 Becoming
In her memoir, Becoming, former First Lady Michelle Obama recounts her life experiences that shaped who she became and had to become. Starting from her roots in the South Side of Chicago, striving to excel in her education and making it to Princeton, balancing the demands of motherhood and her job as an executive in a law firm, and the love and commitment to her iconic husband and her two daughters. Sharing her raw honesty of some hardships and truths, in both her private life and public life, we see the strength and grace we came to admire during her years in the White House.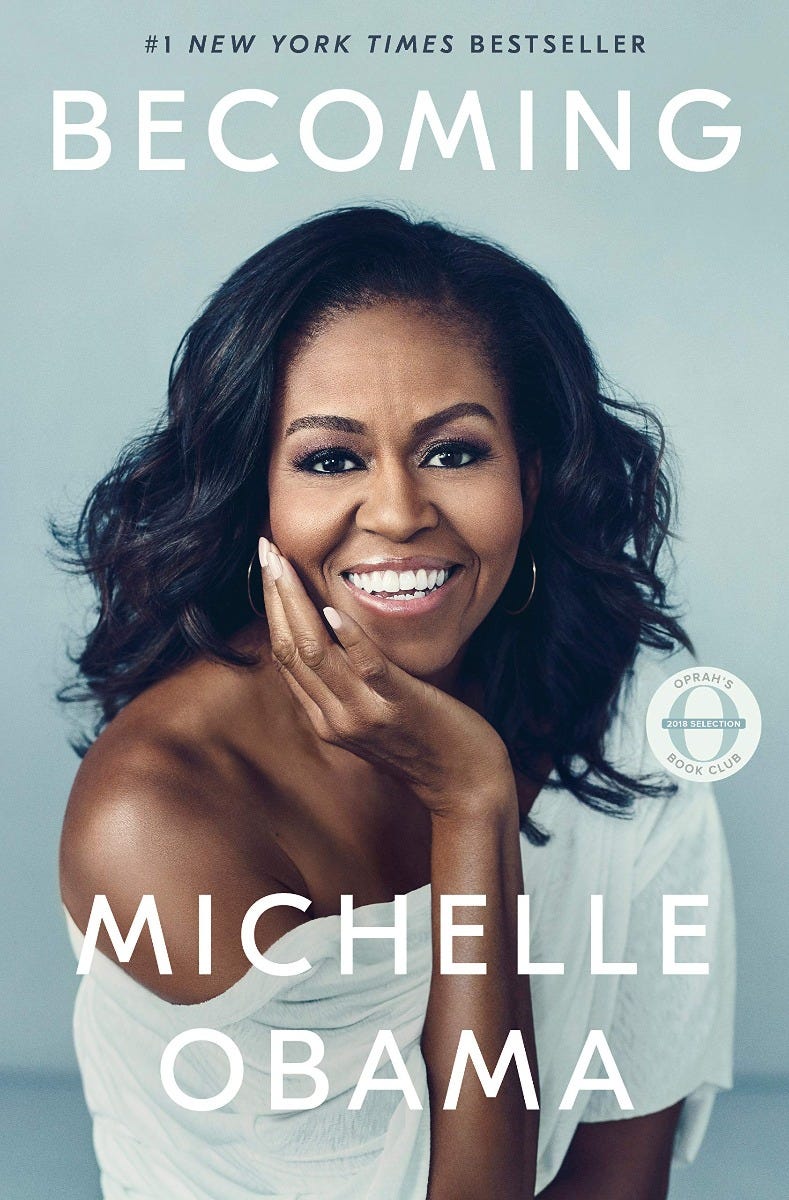 Inspirational Movies
Following in the footsteps of the books mentioned above, these movies, that are based on inspiring true events, are just a handful of the influential and educational films that help celebrate Black History Month.
Selma
Selma tells the story of Martin Luther King Jr. and his followers on their epic march from Selma to Montgomery in their efforts to secure equal voting rights across the South. Although the Civil Rights Act of 1964 legally desegregated the South, discrimination was still rampant throughout certain areas that restricted African Americans from being allowed to register to vote. Don't miss the opportunity to watch these breathtaking and true events unfold in this movie as you celebrate Black History Month this February.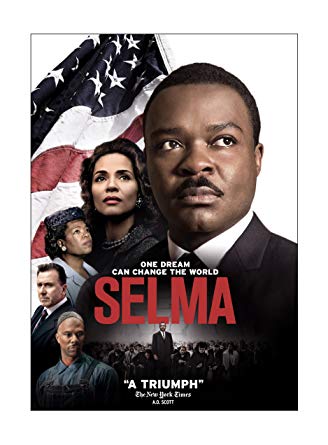 Hidden Figures
Hidden Figures is based off the true story of three brilliant African American women: Katherine Johnson, Dorothy Vaughan, and Mary Jackson, and their careers at NASA. It was because of these three women that the success of one of the greatest operations in history turned around the Space Race and galvanized the world. Watch as these women's stories unfold as they assist in the first ever launch of an astronaut into orbit.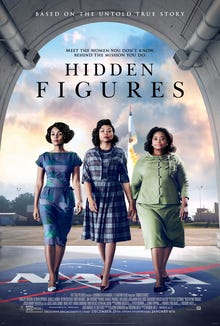 12 Years a Slave
12 Years a Slave is an Academy Award winning film that follows the life of Solomon Northup in the years before the Civil War. Once a free black man who lived in the North, Solomon is captured and sold into slavery, subjected to the cruelty of his owner in the South. Don't miss out on the chance to see how Solomon maintains his dignity in his 12 years as a slave and how a Canadian abolitionist will change his life forever.
Just Mercy
Starring powerhouse actors such as Jamie Foxx, Michael B. Jordan and Brie Larson, Just Mercy is based on the real life work of civil rights attorney Bryan Stevenson. Fresh from graduating Harvard, Stevenson (played by Jordan) heads to Alabama to join Eva Ansley (played by Larson) in taking on the case of Walter McMillian (played by Foxx) who was wrongly accused of the murder of an 18-year-girl. Wrongly accused and sentenced to die in 1987, Stevenson finds evidence to prove the innocence of McMillian but also encounters racism and political manipulation along his journey as he fights for McMillian's life.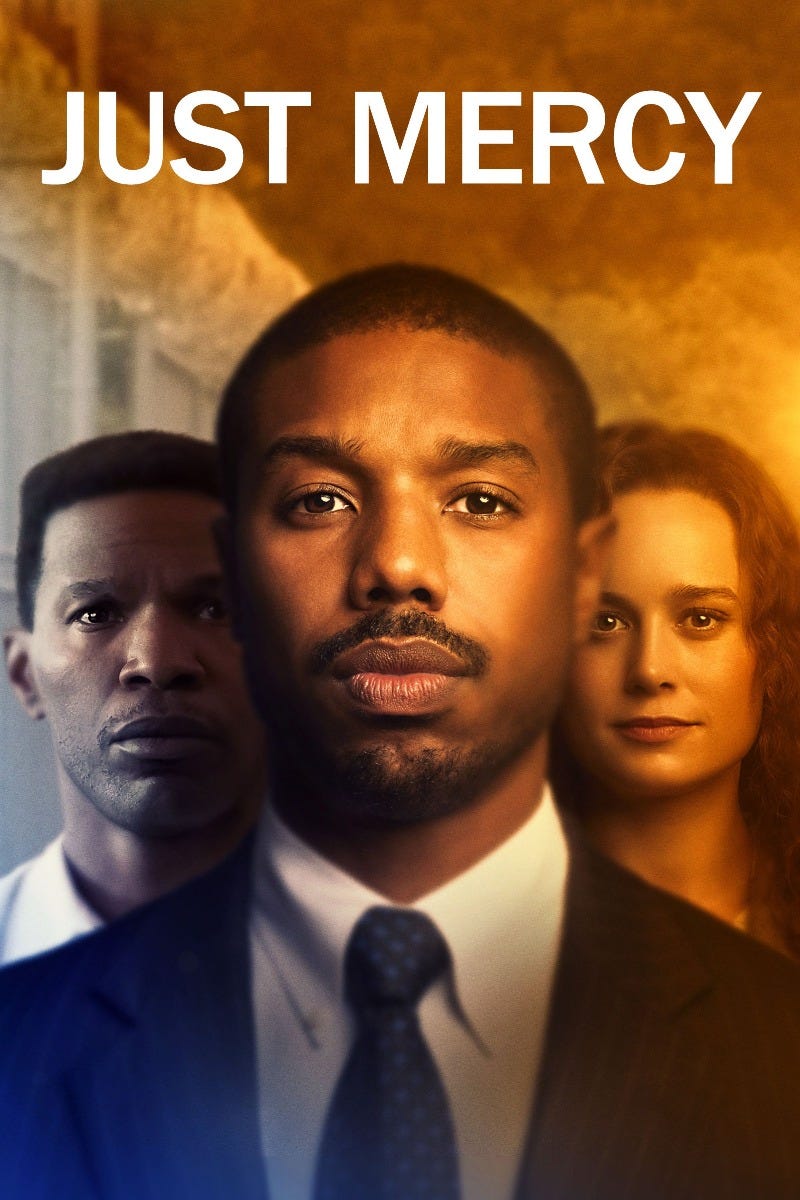 Black-Owned Businesses
Although celebrating Black History Month is crucial for both educating those about Black history and honoring those who helped to shape the history, there are many other ways to support the Black community. One of the most important and direct ways to support the Black community is to shop at Black-owned businesses. There are many different businesses that range from clothing to beauty, to candles and books, and more. Check out the few we've listed below:
Briogeo Hair Care
CEO and Founder of Briogeo Hair Care, Nancy Twine, is no stranger to hair care as her grandmother made her own homemade hair care for women in her town. After trying numerous natural hair care products on the market that did not live up to their claims, Twine took matters into her own hands and worked with a team of chemists who used her grandmother's beauty recipes to form Briogeo Hair Care. Founding a company that is both transparent and diverse, Twine knows the importance of clean products so all of their products feature formulas that are free of harsh sulfates (SLS/SLES), silicones, parabens, phthalates, DEA and synthetic color.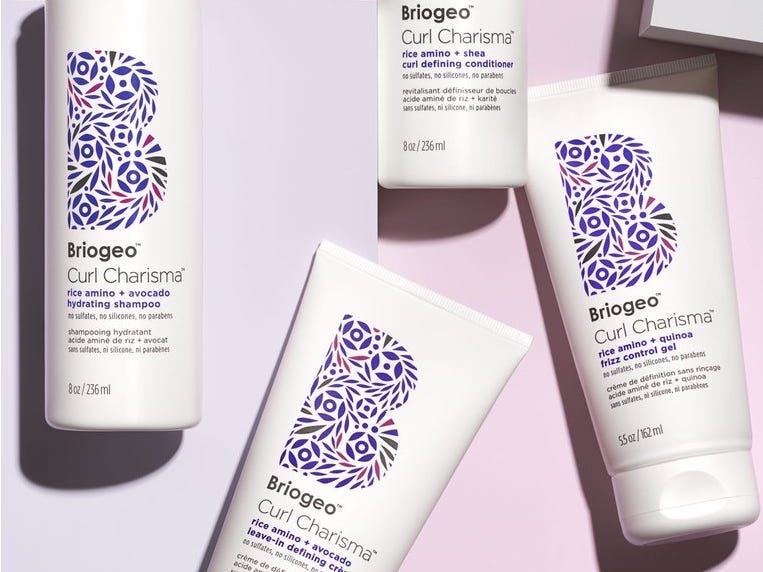 Fulton Street Books & Coffee
Onikah Asamoa-Caesar is the owner, operated and book lover behind Fulton Street Books & Coffee. Spending her early career working in child welfare to becoming a Teach for America Corps member to then working on criminal justice policies, to most recently launching the Birth through Eight Strategy for Tulsa, Asamoa-Caesar created Fulton Street Books & Coffee to increase intergenertational literacy and build better community. A space for coffee, books and hang-outs, this coffee shop also boasts that it is a safe space for people of all walks of life to call home. If you're not in the Oklahoma area, you can still buy books and merch from their online store.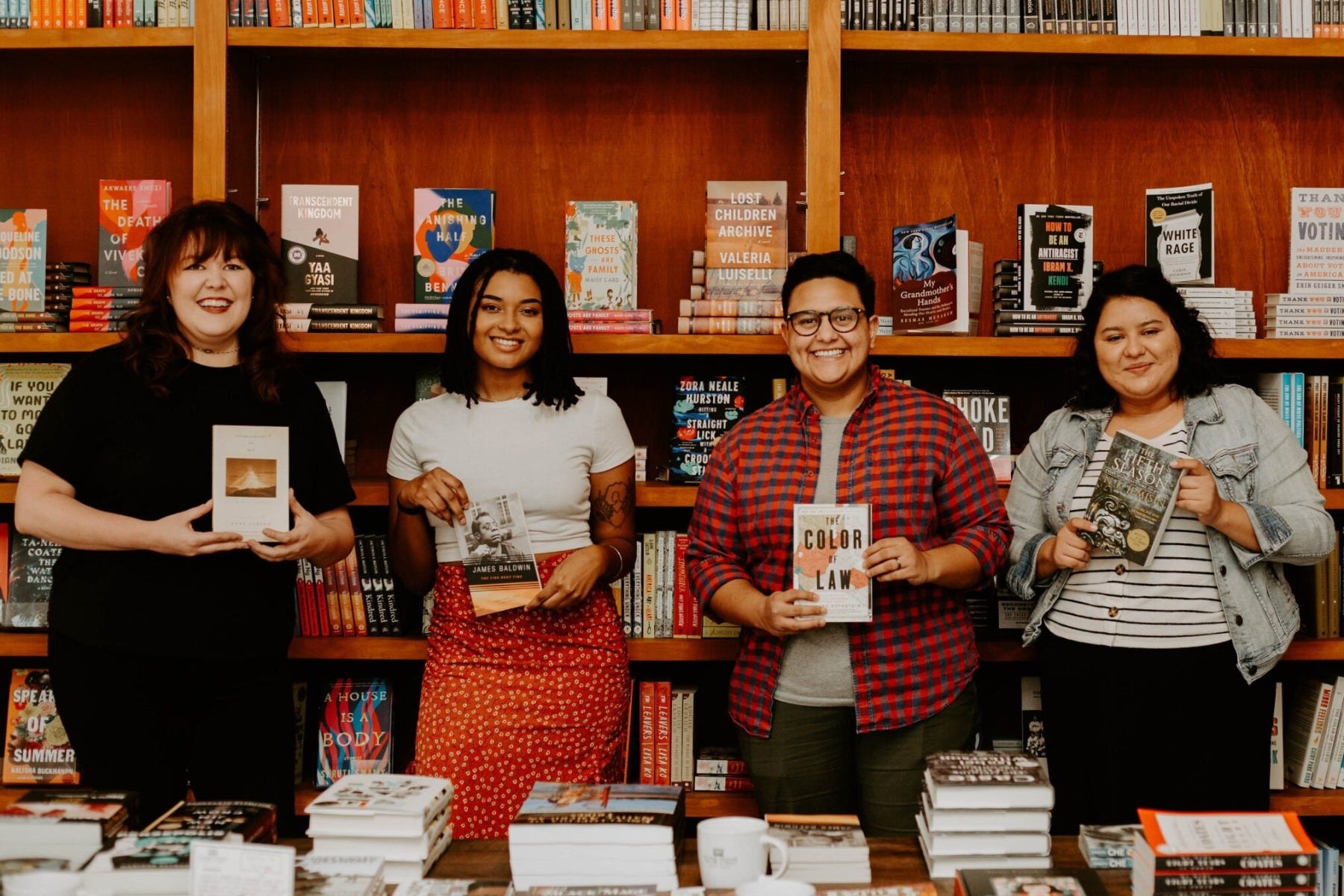 Pipcorn
A women-owned, minority-owned, family business, Pipcorn was born in 2012 when Jen Martin found a bag of heirloom popcorn kernels from a Chicago health food store that eneded up being the most delicious popcorn. Jen, along with her brother Jeff and his wife Teresa, found the Indiana farmer who grew the popcorn kernels from his family's heirloom seed stock and from there the three family members created Pipsnacks™. Almost nine years later, the company has expanded to make crunchies, popcorn, cheese balls, corn dippers and snack crackers that are all sustainable snacks.
Love Notes
Brooklyn-based aromatherapy company Love Notes was founded by Nya Kam who created her very own hand-poured, all-natural soy wax candles. Feautring unique custom blended fragrances such as black amber, jasmine, gardenia, cocoa and more, these candles will be sure to give you a therapeutic aroma in any space. Expanding beyond just candles, Love Notes also has a line of sentimental cards that can pair with a candle to make a fantastic gift. Looking for more self care? Draw a bath with one of their self-ish body teas that are designed for both bathing and soaking.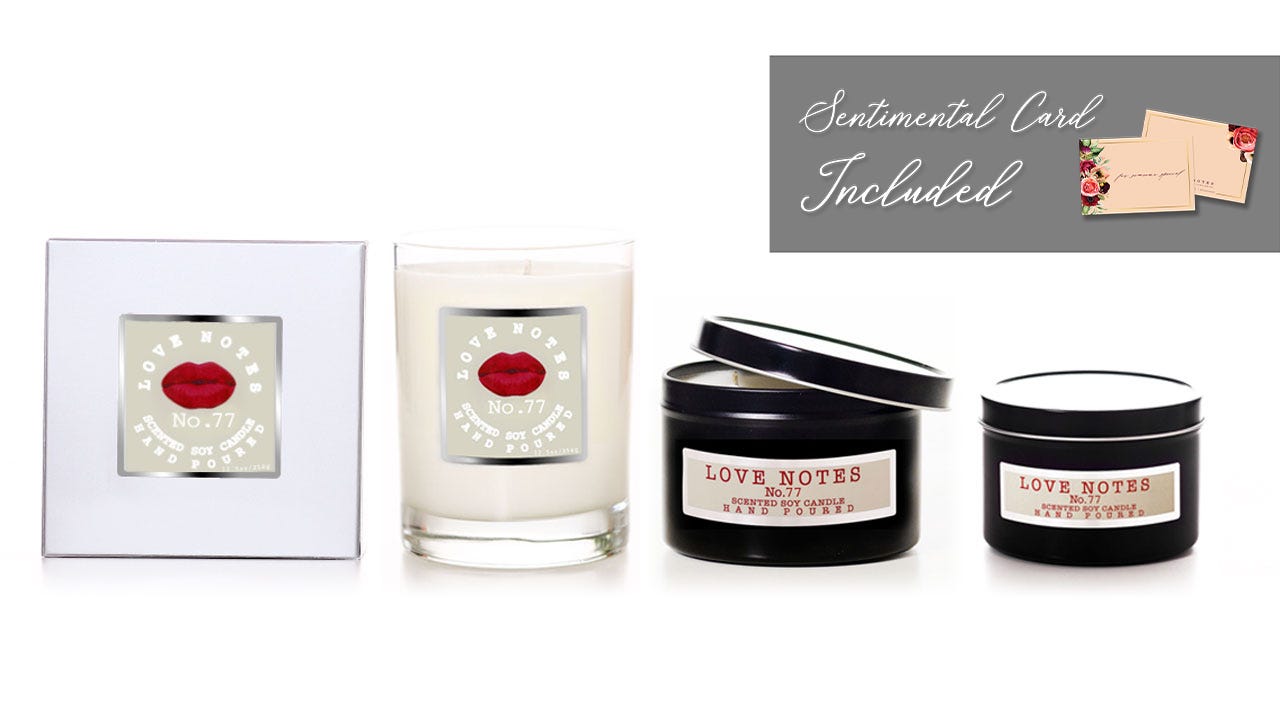 Let us know how you choose to celebrate Black History Month at home, at work, and in your school systems by tagging us on twitter (@BostitchOffice)!