Whether you're working from home, in an office or in a classroom, organization is key to a productive work environment. With the Konnect™️ Desktop Organizer and Cable Management System, your workspace can be transformed right before your eyes! If you're thinking it might be time for desk organization and workstation upgrade, then read on to see how you can become the office or classroom goals to all your colleagues. And, with the help of our line of Sit Stand Desks and Monitor Risers, your cable management needs will be met to create a more comfortable and efficient workspace.
1. Create an Efficient and Comfortable Work Environment
Going back to work at the office or classroom should also be used as a time to innovate your office desk and workspace. If you're tired of constantly sitting 9-5 throughout your workday, Bostitch Office has just the improvements you need. With the new line of sit-stand desks and monitor risers, you won't have to worry about feeling pressure on your lower back again, as you can now move your desk so you can do your work while standing! These standing desk converters are offered with manual or electric adjustment options and wireless charging pads! You might also be thinking about all the times your neck started cramping from staring at the computer throughout the day. The new Bostitch Office monitor risers, offered in adjustable black and white colors or wooden with a wireless charging pad, will help keep your screen at eye-level so you don't have to keep adjusting your neck and posture throughout the day! For more tips on how to reinvent your office, read our blog, "4 Ways to Create an Ergonomic Workspace"!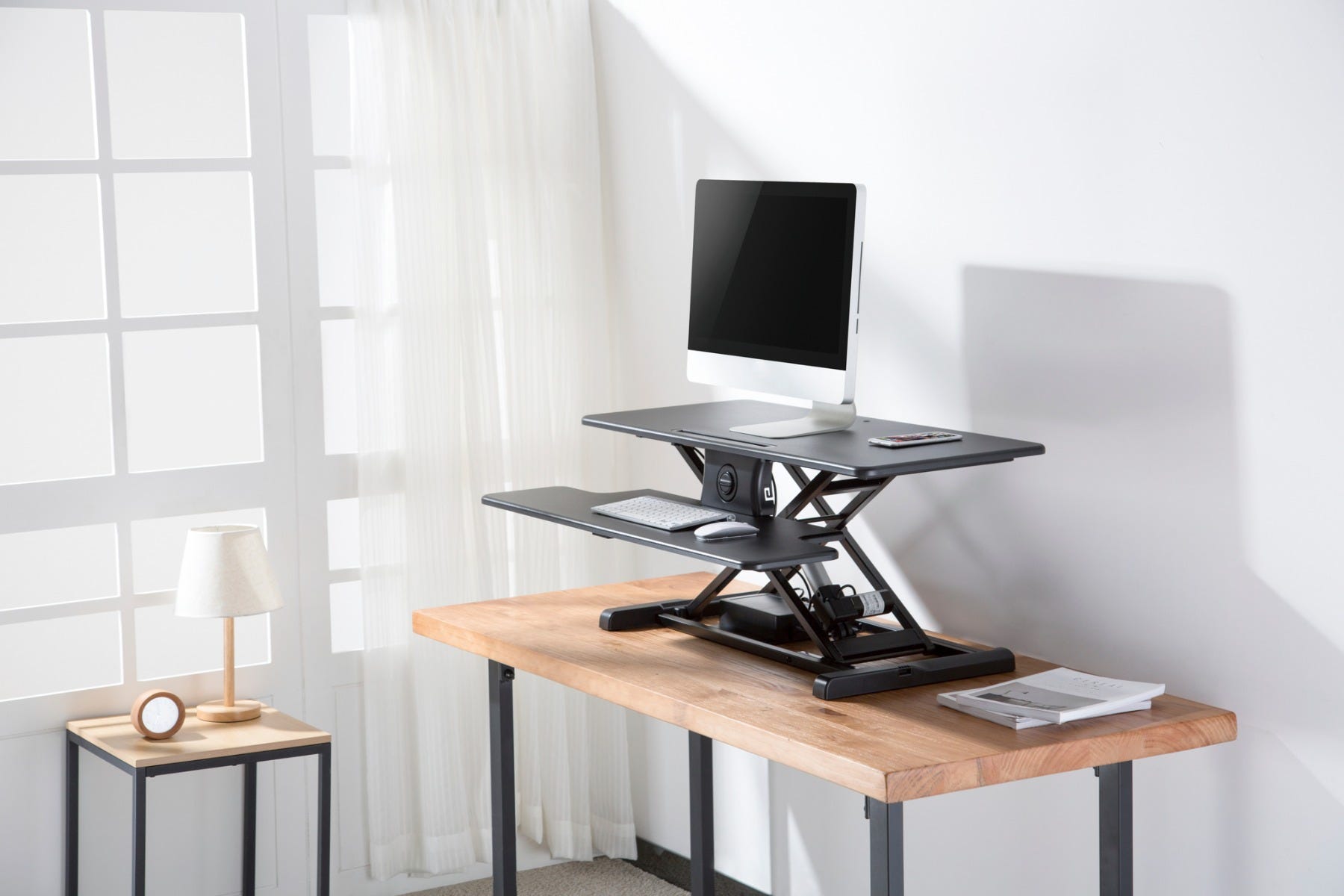 2. Various ways to Hide, Organize and Eliminate Wires Using Konnect™️ Desktop Organizer
Now that you have your new and improved ergonomic workspace, it's time to think about how you will keep your desk organized throughout your workday. With the Konnect Desktop Organizer and Cable Management Kit, you will be able to easily store all your workspace accessories, from notepads to pens, and even hide those pesky wires while you're at it! These cable management Konnect systems include rails for cable routing and accessory docking to help manage your loose cables and wires on your desk easier than ever. It also comes with a tape dispenser and USB phone dock!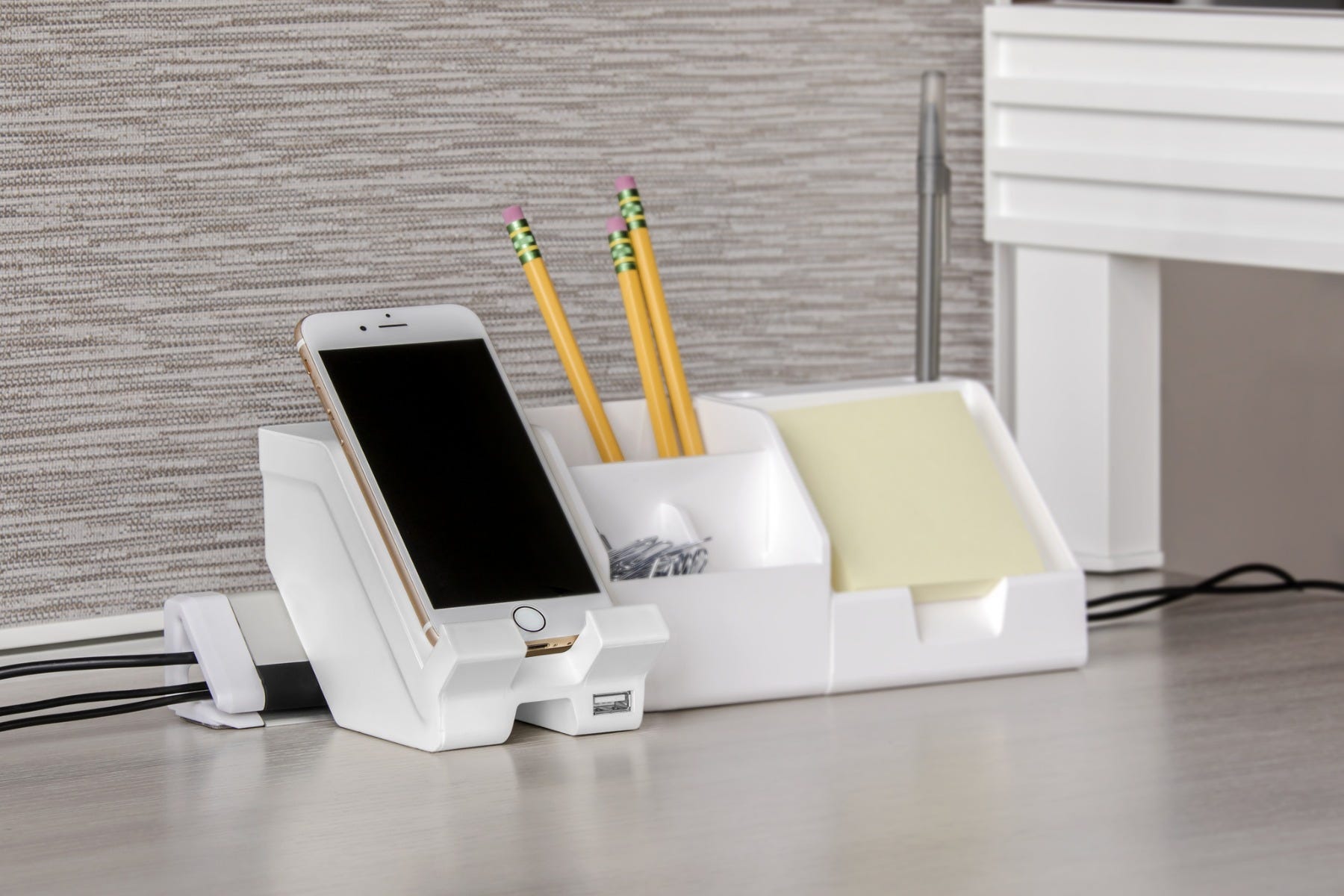 3. Cut Down on Wasted Frustration and Time
Although it may seem like it's not a big deal now, all those extra wires and cable cords can end up getting in the way. Have you ever been on a phone call and try to reach for a pen or piece of paper, just to get held back by cords? Or how about walking back to your desk after grabbing a snack or using the bathroom and you've found yourself tripping on loose cords? With the help of Konnect desktop organizers and tips on how to manage those pesky wires under your desk from Shireen, you will no longer have to deal with wasted frustrations and time on tangled cords throughout your work day!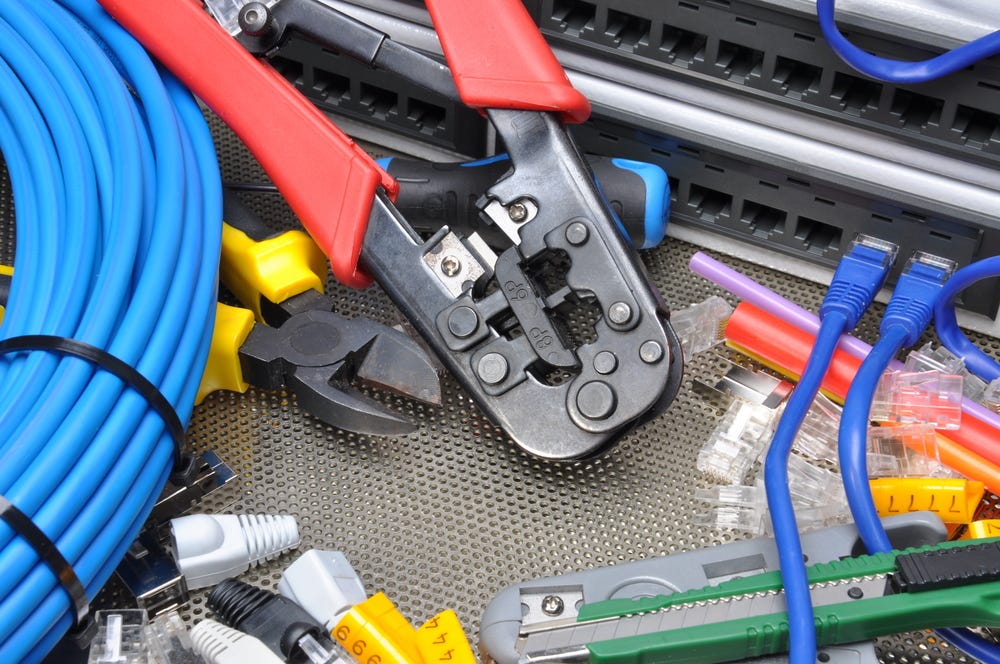 4. Impress Clients
Not only will your desk organization feel satisfying to you, but it will also impress your clients when they come into the office or when you meet with them virtually for a conference call! Using the new Bostitch Office sit-stand desks and monitor risers can even help improve your video quality when adjusting your computer so that the camera is at the perfect angle! Remember, your customers' first impression is also their last impression and there's no better way to start off a business transaction than with a clean appearance! Don't give your clients the wrong idea with littered cable wires and a disorganized desk, invest in a system that will only help you seal the deal!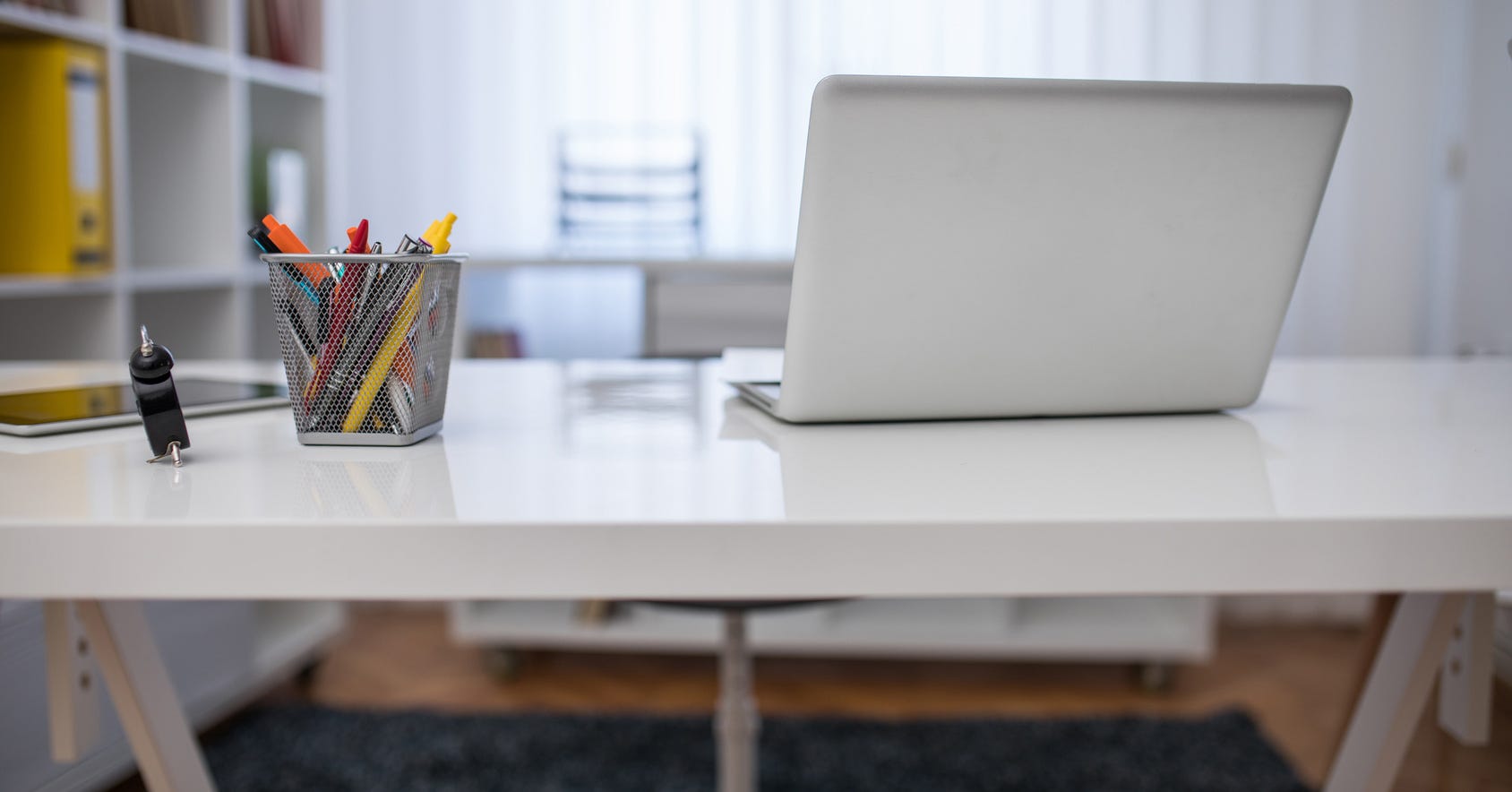 We hope this cable management 101 guide will help you organize your workspace to your liking! Tag us on Twitter (@Bostitchoffice) with your new desk setup!