The fresh fall air has begun to settle around us and with that comes fall family activities. One fun fall favorite activity that never fails is apple picking! Instead of wasting paper bags that will ultimately rip, make your own tote bag to take with you and your family to the apple orchard. Not only can you have fun making these bags with your kids, but they are also reusable!
Materials:
White canvas tote bag
Apples
Fabric paint
Two paint brushes (thick and thin)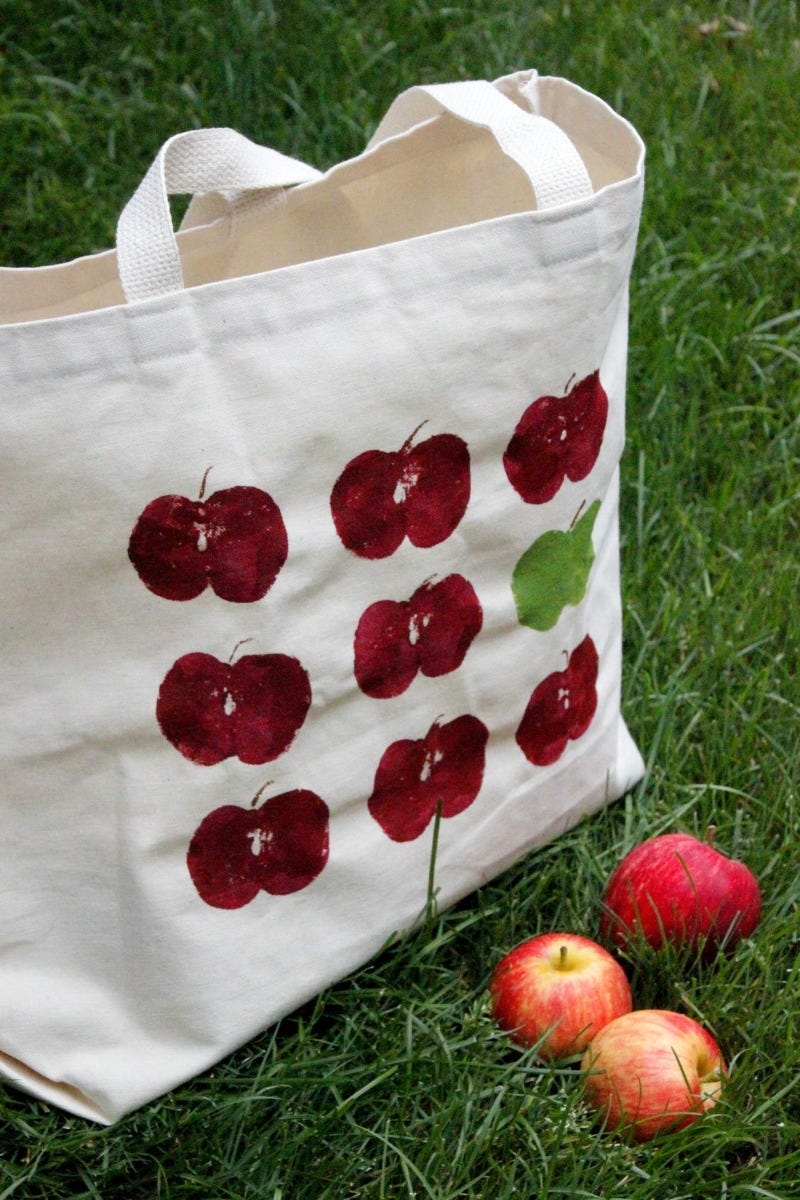 Cut two apples in half and start by painting the face of each apple in red or green fabric paint with the thick brush.
Press the painted halves of the apples to the bag to leave a print on the bag that will be shaped like an apple.
Use the thin brush to add a decorative touch to the apple prints by painting on a stem and a leaf.
Follow our ultimate guide to apple picking below for tips when you take your family and new, reusable bags to the apple orchard!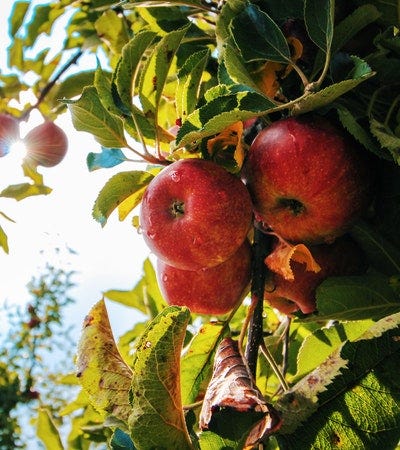 Shaking the trees could cause a heap of apples to fall on top of you and others picking around you. This could cause the fruit (or you) some major bruising! This is easily avoidable by simply rolling the apple up the branch for the stem to snap right off the tree. Avoid the unnecessary waste of the apples that may fall by following this advice!
Using the reusable DIY apple picking tote you just made, remember to place the apples gently into the bag! They may not have been bruised when you picked them off the tree but if you just throw the apples in the bag it will create unnecessary bruising on the apples you just selected!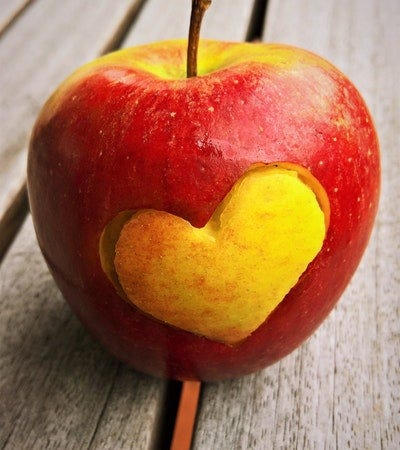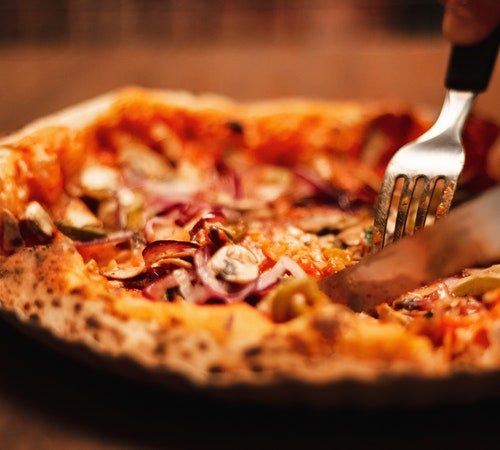 Now that you have all these apples you might be wondering how you can use them all before they go bad in your refrigerator. Check out our fall recipe printables blog to incorporate the apples into our favorite recommended baked goods. Our featured apple themed savory goods will be sure to become your favorite treats as well!
We can't wait to see what DIY tote bags you create for the apple picking season! Show us how you and your family decide to use your apples by tagging us on Twitter(@bostitchoffice)!