The sun is shining as those April showers bring May flowers! The ground is getting greener and the days are getting longer, it's officially Spring! Looking for a new hobby to pick up this season? Try starting a garden! We want to give you some gardening tips on how you can grow flowers, vegetables, and even fruits this year. Don't spend your days stuck inside, soak up the sun while you start your very own garden.
How to Start a Flower Garden
If you're looking to add a pop of color to your yard this season, starting a flower garden is the right step for you! To start, you're going to need to take care of the soil first. Better Homes and Gardens suggest that you "loosen the soil 6 inches, add an organic matter (such as compost or manure) and mix it well." From there you can plant your seeds and even out the soil by raking it together to ground level. It's important to remember not to bury the seeds too deep in the soil, as they should be close to the ground level so they can soak in the nutrients they need to grow from the water and sun.
It's also important to pay close attention to your flowers as they grow. Make sure they're receiving the proper amount of water. You can even mix in health foods to help them grow quicker and stronger. Make sure to get rid of any unnecessary weeds that may have invaded the area. Once they have sprouted, make sure to keep up with them by deadheading the faded flowers so new ones can grow. For a list of health foods that will help your flowers grow, check out ProFlowers.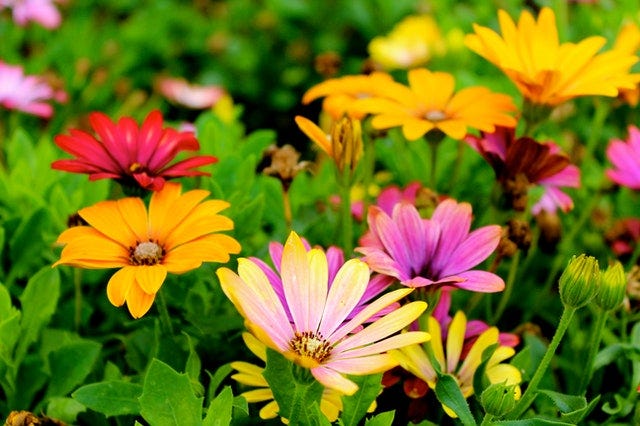 How to Start a Vegetable Garden
Want to impress your friends and families with fresh, home-grown meals? Start your very own vegetable garden! When growing a vegetable garden, it's important to think about location. Vegetables require a minimum of five hours of sunlight a day, so it's important to plant them in an area of your yard that is exposed to enough light throughout the day. You should also think about growing your vegetables in an area that is not only easy for caring, but easily accessible for you to pick the vegetables once they've grown. You might even want to think about putting up garden wire or a fence to keep the wildlife out!
Once you've determined where you want to grow your garden, and how big you want it to be, it's time to plan the garden beds. According to Common Sense Home, your beds should be 3 to 4 feet across and narrow enough to walk through on either side. Remember, the seeds are small, but vegetable plants get big so leave enough space for them to grow. Much like growing flowers, vegetables require a rich, organic soil to grow healthy. For the full-grown vegetables, it's okay to add disease and pest resistance for more nutrients.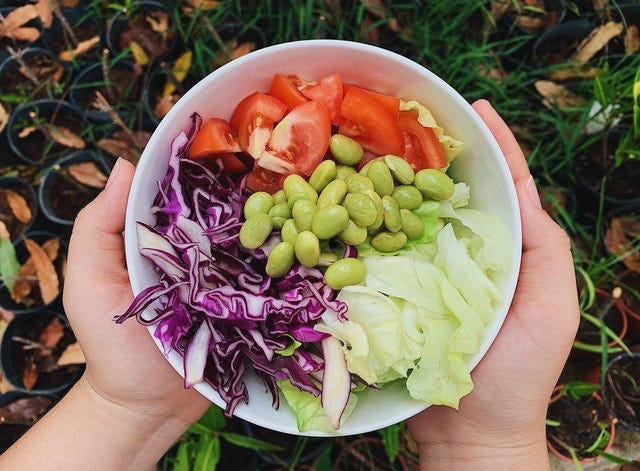 Best Garden Fruits to Grow
You've already planted your vegetables, so why not add some delicious fruits to your garden? Lucky for you, the soil that grows fruits and vegetables require the same care and attention, so you're really just adding extra plants! Like vegetables, fruits require a minimum of five hours of sunlight and well-draining soil. Make sure they have plenty of air circulation so the leaves don't get too damp, that can cause unwanted fungus to grow around your plants!
If this is your first-time growing fruits, The Spruce recommends you start with berry bushes, such as blueberries and strawberries, as they are beautiful three-season bushes that require minimum tending to once they've bloomed. If you're more experienced, try growing trees! Apple and peach trees are the perfect size to fit in your backyard and are less susceptible to disease. However, they are susceptible to insects and other animals that may try to eat them and require to be sprayed and pruning.
We hope these gardening tips can assist in helping you start your very own garden! Share your garden success stories by tagging us on Twitter (@Bostitchoffice)!