Many can agree that 2020 has been a stressful year for both your personal and your professional life. As the year comes to an end, we know many of you, including the team here at Bostitch Office, look forward to the annual office holiday parties. Don't let the idea of being a newly remote company stop you from celebrating with your co-workers! With the help of Zoom or Microsoft Teams, you can host a virtual office holiday party by following the planning guide below to help make this year's holiday party just as successful as past years!
Hosting a Virtual Holiday Party:
To start off your virtual office holiday party, you'll want to begin planning the way you would for any company party. Create a guest list and have your co-workers RSVP to the event so you know how many Zoom link invitations should be prepared and sent out. Don't forget to send out these invitation links in advance, just in case anyone has technical difficulties signing on.
Next, consider creating a theme for your annual office party. Have your guests show up in ugly Christmas sweaters, or by wearing green and red colors to get in the holiday spirit. You should also create a budget for this event. Consider sending your co-workers and employees packaged gifts, such as Gingerbread making kits or a cookie baking kits, that you can use later on for competitions to see who can make the best houses or baked goods, all while boosting the company spirit by sharing these drinks and snacks together virtually! You can even download and print our free gift tags and cards to send with your gift baskets!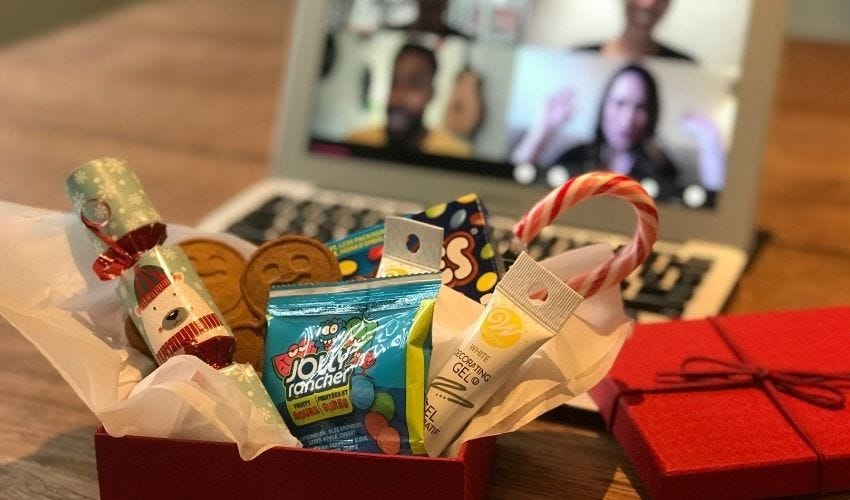 Once you've established a guest list, a theme, and a budget for your office party, think of a list of games you can play together through the screens. Use the green screen affect to put up lyrics of your favorite holiday songs and host a virtual karaoke event to kick off the show! You can also download and use our free Holiday Party Bingo sheets or use My Free Bingo Cards to play a fun, virtual holiday bingo game among friends and coworkers.
Don't let the fun stop there! You can also play online holiday trivia games where you can split your co-workers into teams and quiz each other on classic holiday knowledge. Create categories such as holiday songs, traditions, movies, stories and more! Remember to keep score and tally your points at the end to determine a winner. Use this Team Building guide to help you get started! Or download our free Never-Have-I-Ever holiday office game!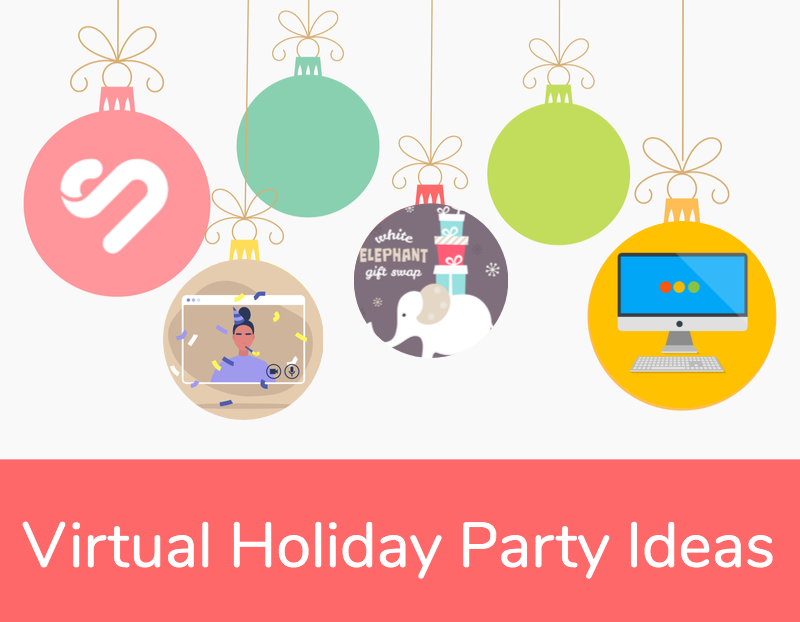 For your virtual office contests, judge your co-workers based off their ugly Christmas sweaters, and determine who wore the best ugly sweater. If you happened to send out holiday packages to your company, use this opportunity to decorate your gingerbread houses or bake cookies and determine whose house or baking came out the best! You can also include a Holiday GIF battle and vote for which co-workers GIF was the funniest.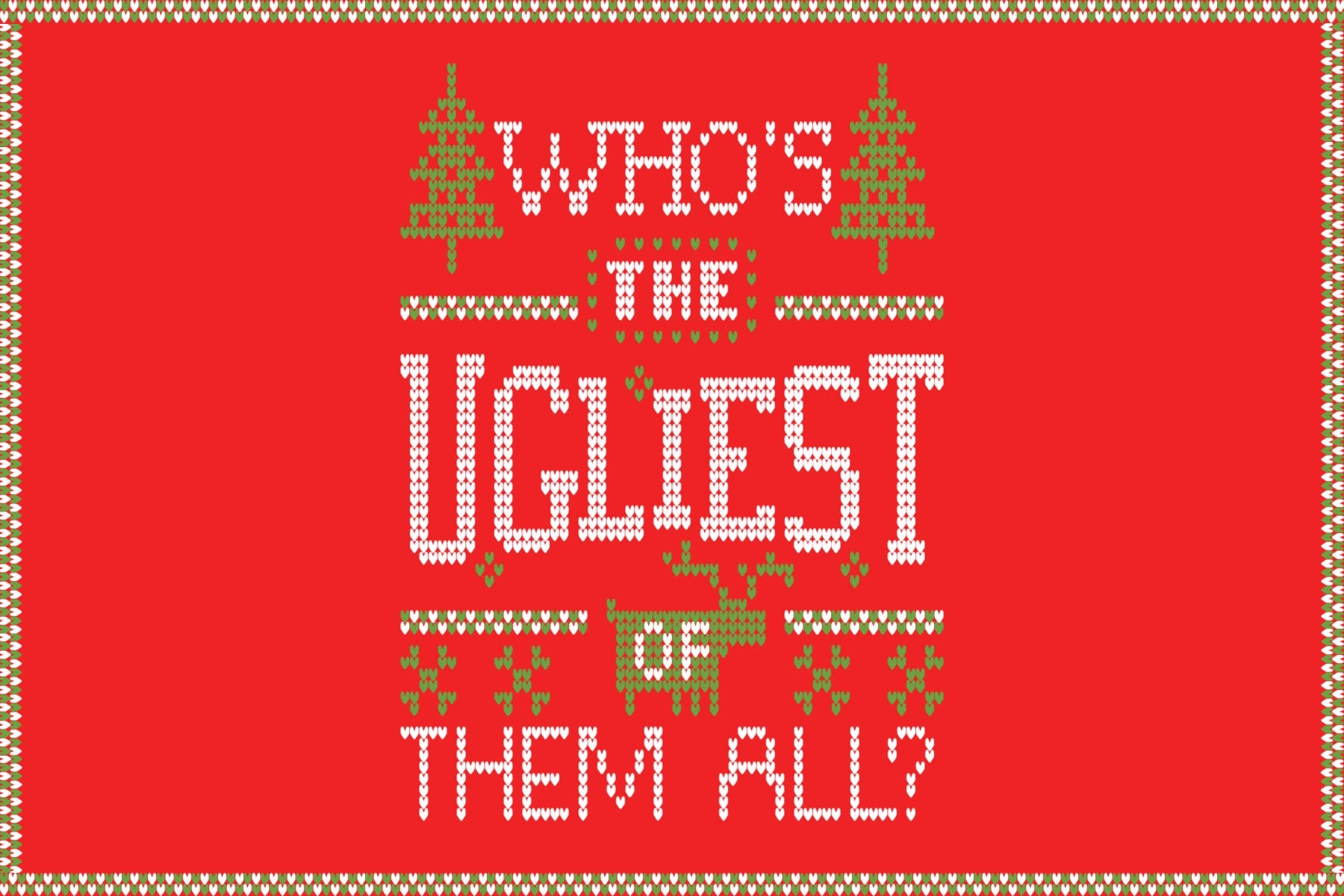 Zoom/Teams Party Backgrounds:
To help make your Virtual Office Holiday Party a little more special, the team at Bostitch Office created some holiday background themes that you can add as a filter on your Zoom or Teams screen. All you have to do is download the image of the background to your computer, enable the virtual background, and select the background from your downloads.
We hope these games and events make your virtual office holiday party a bit cheerier as we wind down from this hectic year. Don't forget to tag us on Twitter (@Bostitchoffice) with pictures from your virtual holiday event!
Pin it!