Looking for a winter craft that'll transform your classroom into a winter wonderland? Get in the snowy spirit with this adorable kid-friendly DIY craft! It's quick, easy and can be completed during a snack break to keep your students busy. This project can also be done at home with you and your kids, and can add an icy shine to your home.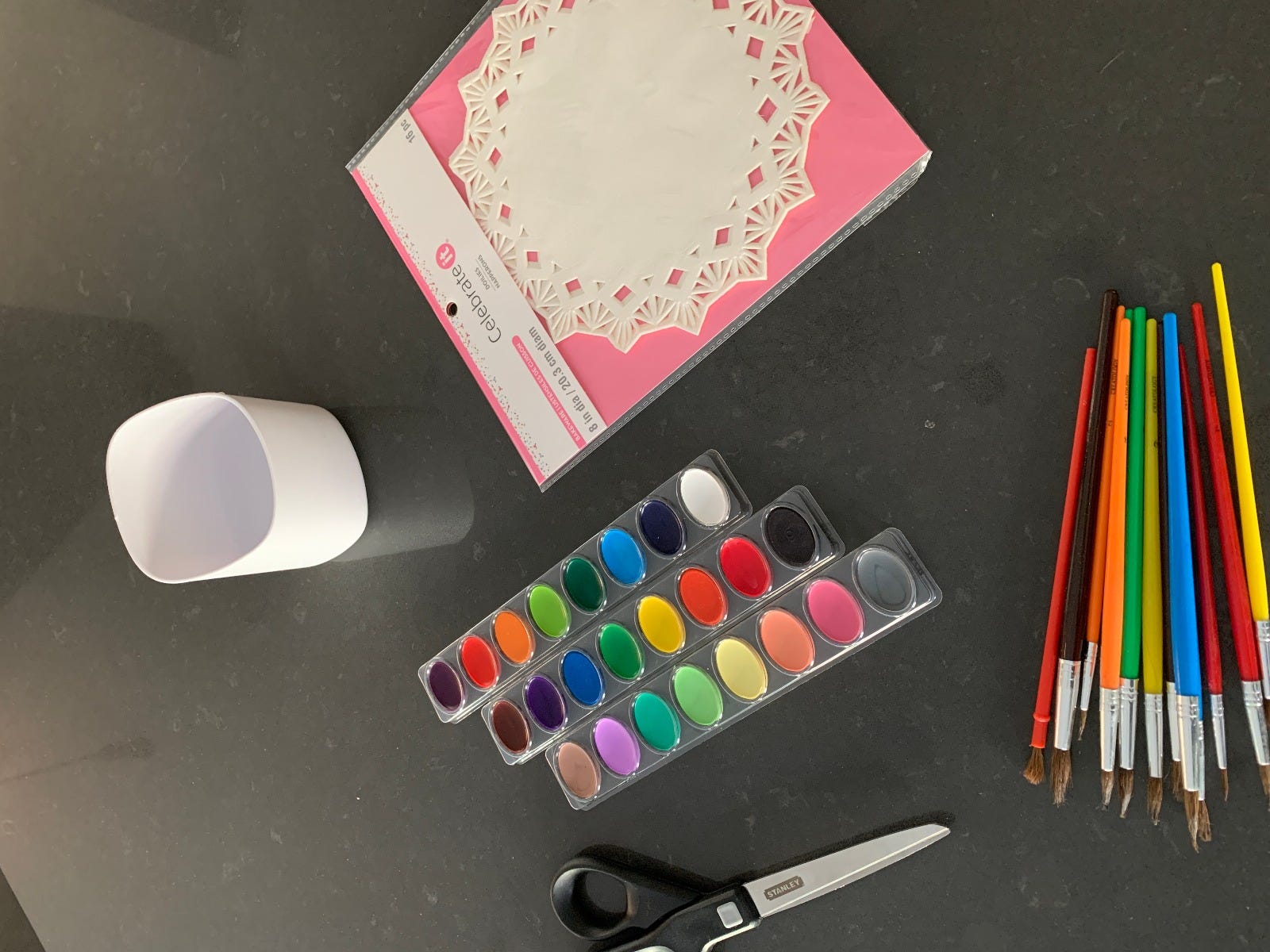 Watercolor Paints
Paint Brushes
Doilies (various sizes)
Yarn
Step-by-Step Instructions:
Start by gathering your supplies together so that you have enough displayed for all participants. We suggest the Stanley Scissor & Art Caddy to keep the paint brushes and scissors separated and organized in their own cup holders. The removeable cups are also perfect for keeping the water that the kids will need to dip their paintbrushes in before using the paint!
Next, select the doilies of your size and liking that you want to make a snowflake out of.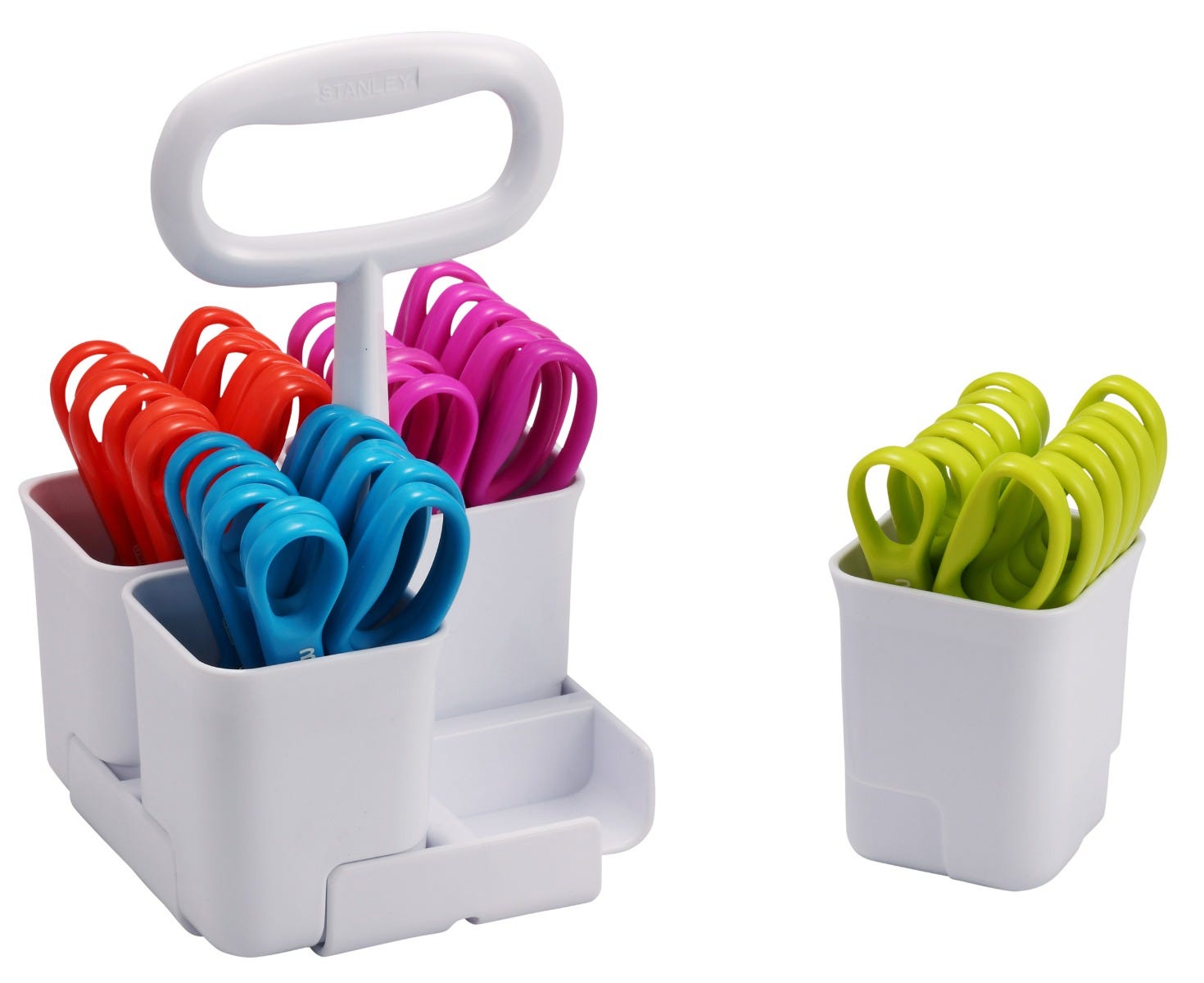 Lay out the watercolor paints on a hardtop surface so that the watercolor paint won't stain as the kids begin coating the watercolor paint over their doilies with paintbrushes. You can also put cardboard, newspaper or paper plates under the doilies to protect the surface from the paint.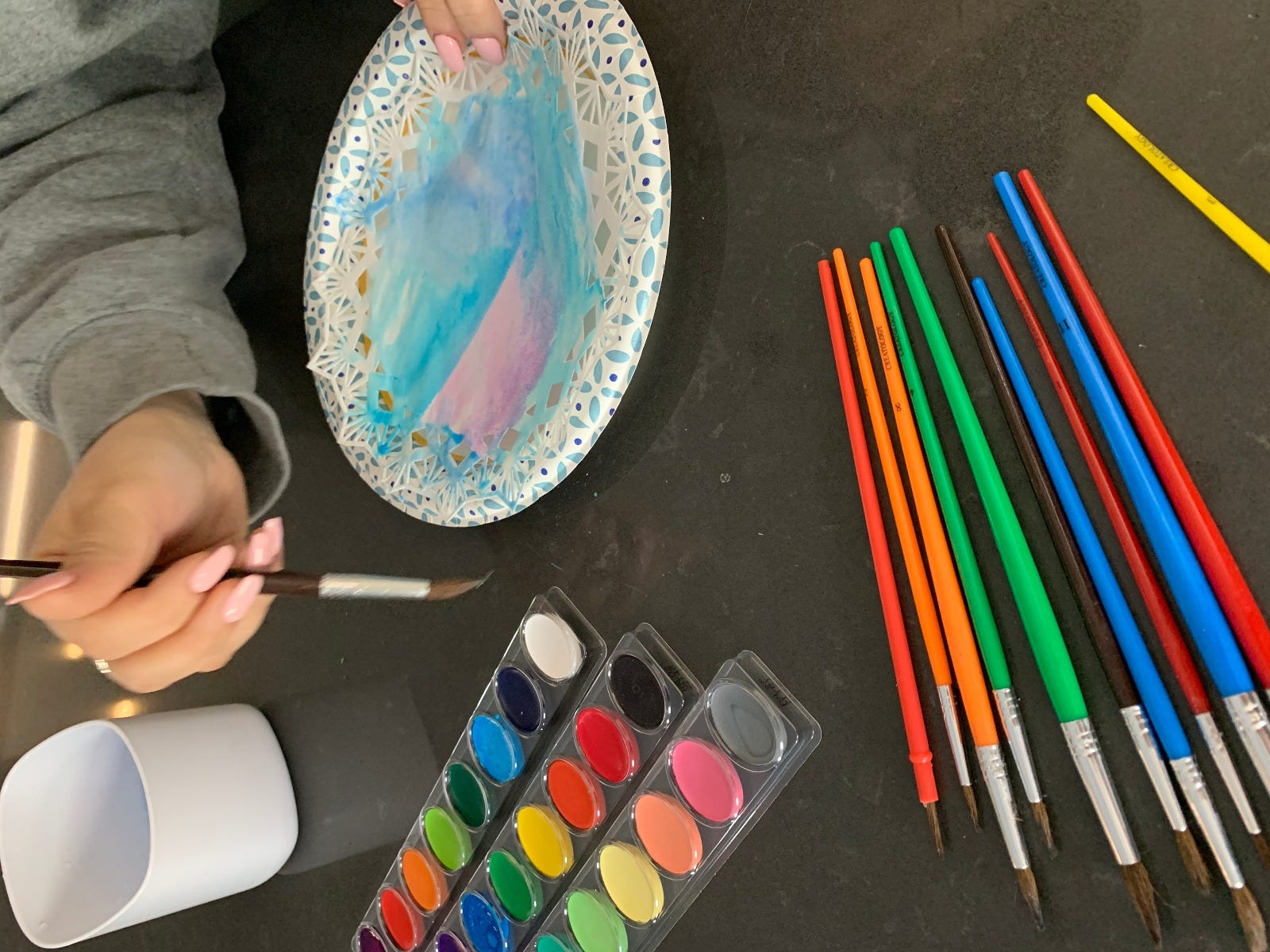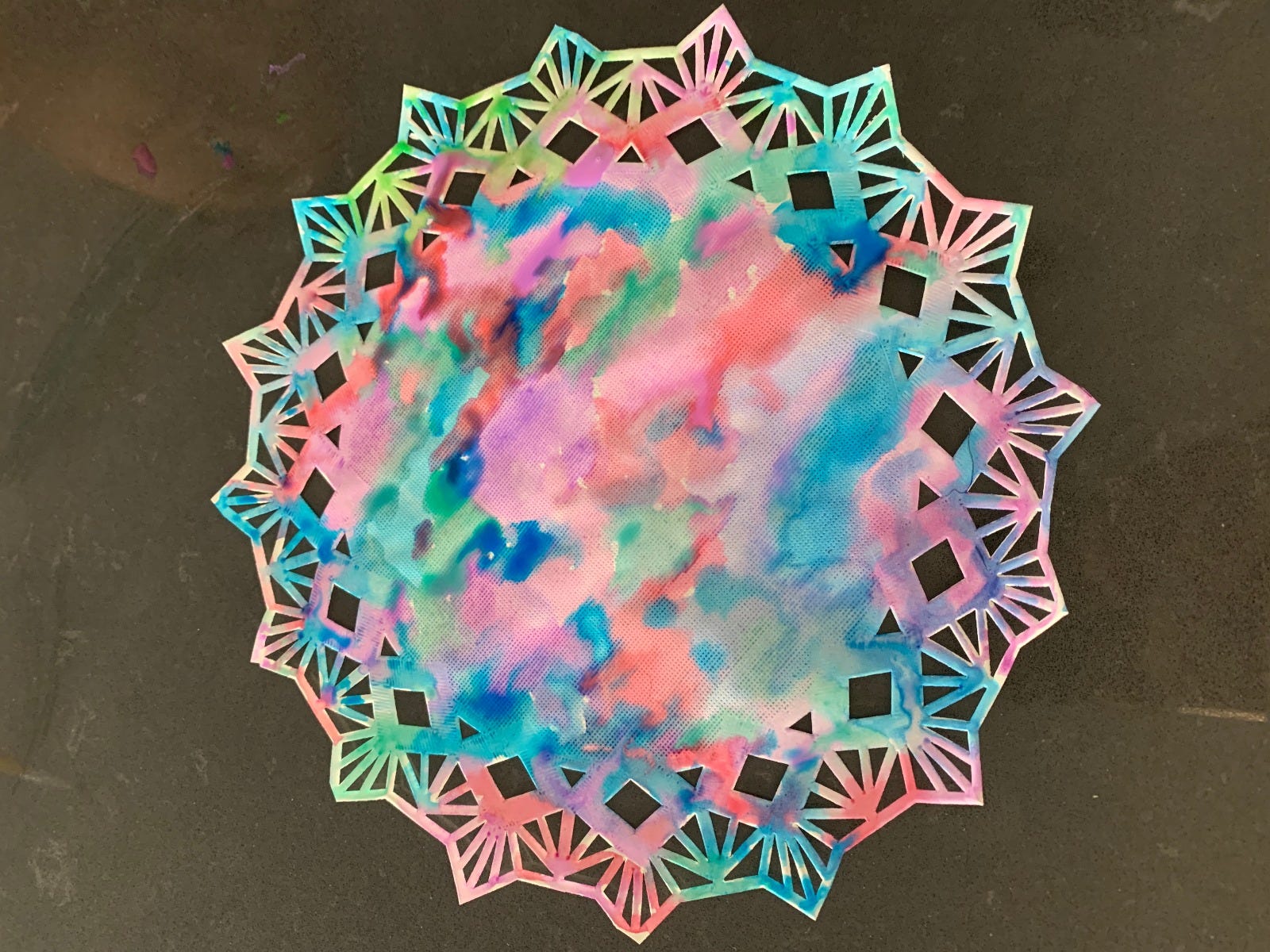 Once the doilies have been painted and dried, begin folding the paper in half and keep doing this until it is a quarter of the size you started with.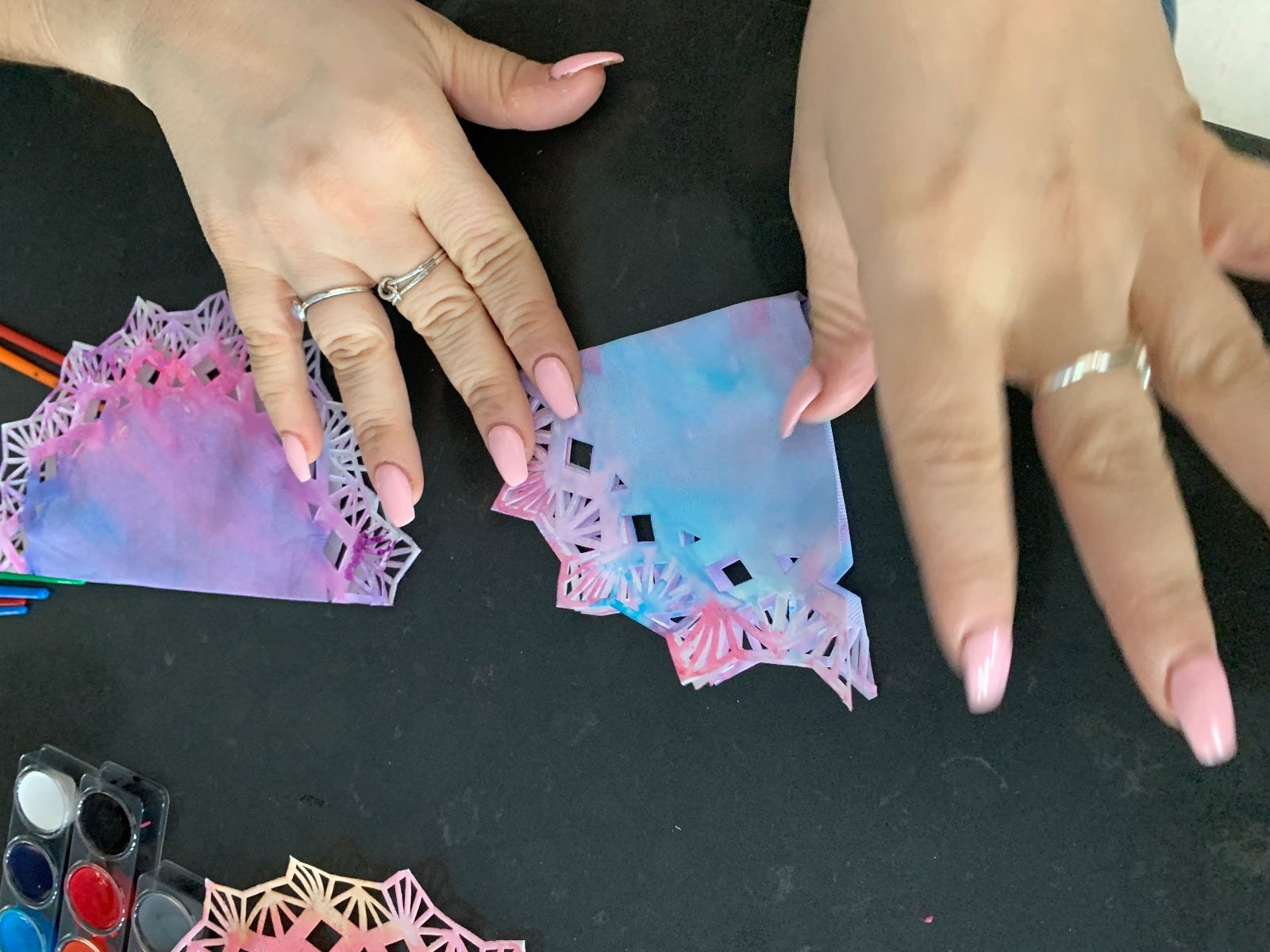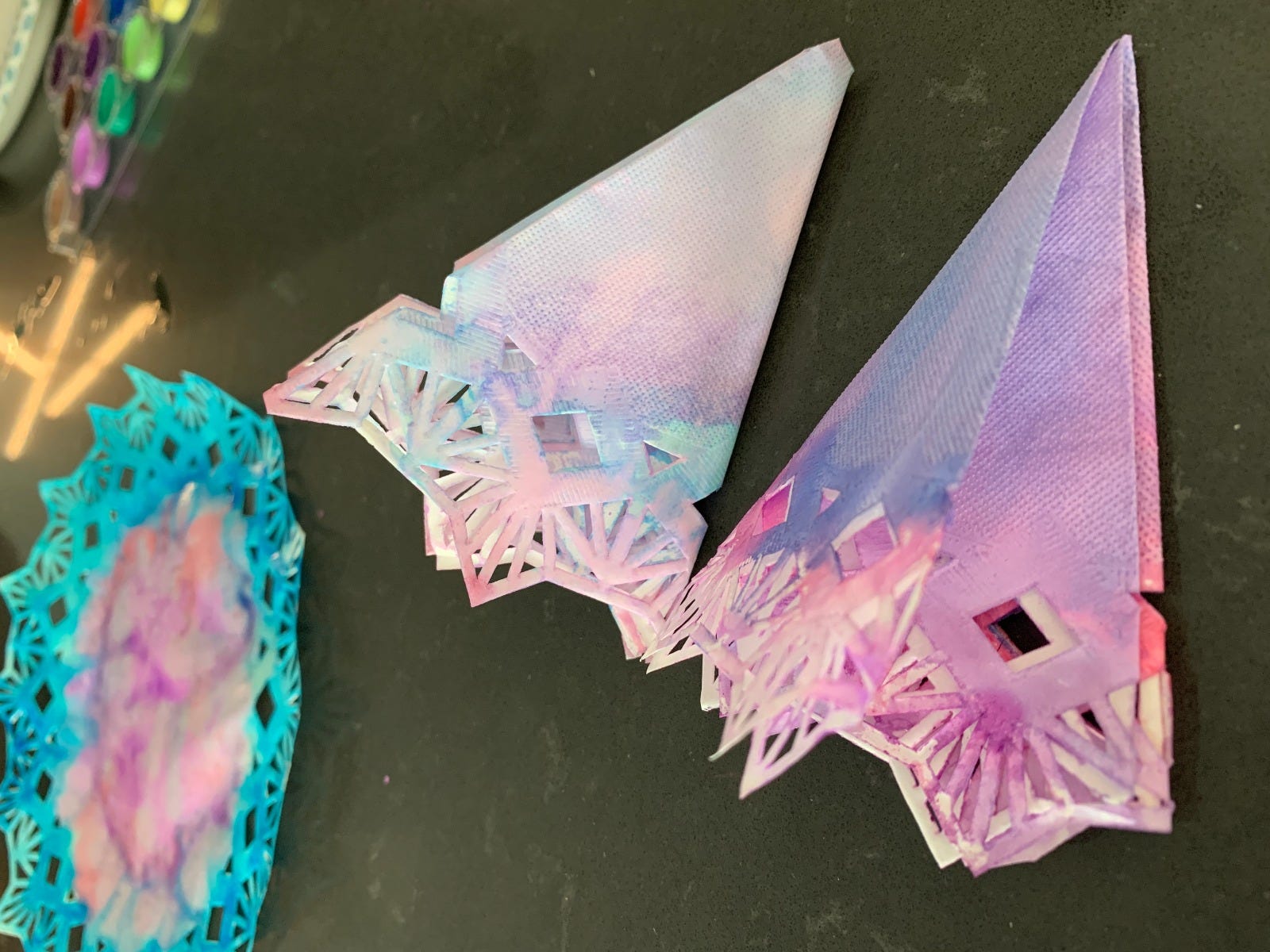 Demonstrate to the kids your own work by cutting triangles into the folded paper doilies. We suggest using the Stanley Guppy 5" Kids Scissors, as the kid-safe blade protects students while still easily being able to cut through the doilies. They can also cut half-heart shapes into the edges of the folded paper to add more unique shapes to the snowflake as they become more comfortable with creating new patterns. The patterns on the snowflakes will be unique to each child's snowflake and design.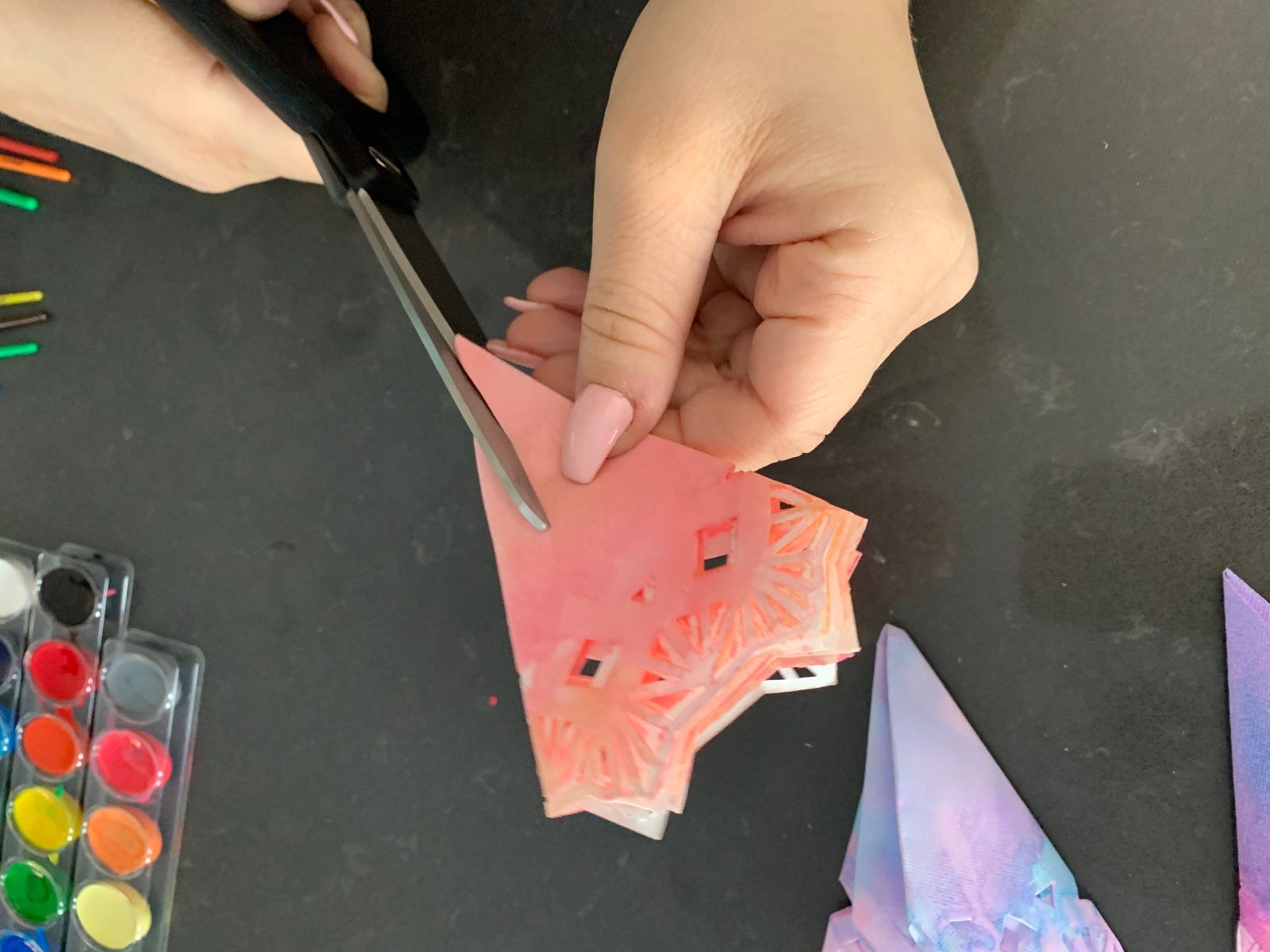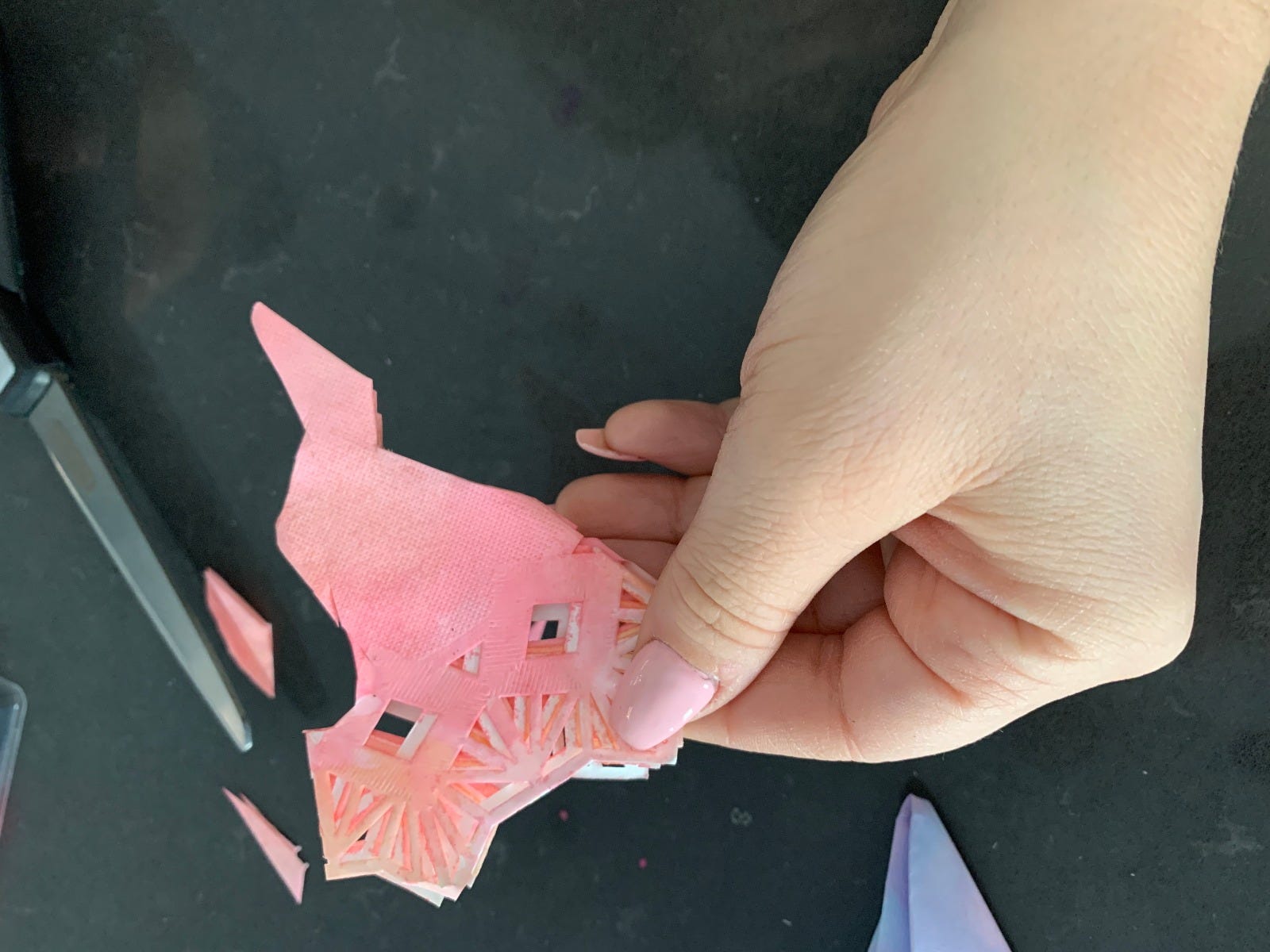 Once the kids have finished cutting their shapes into the doilies, unfold the paper and reveal the masterpieces of the snowflakes. Feel free to use them as decorations as you hang them with yarn around your classroom or house for a winter wonderland effect!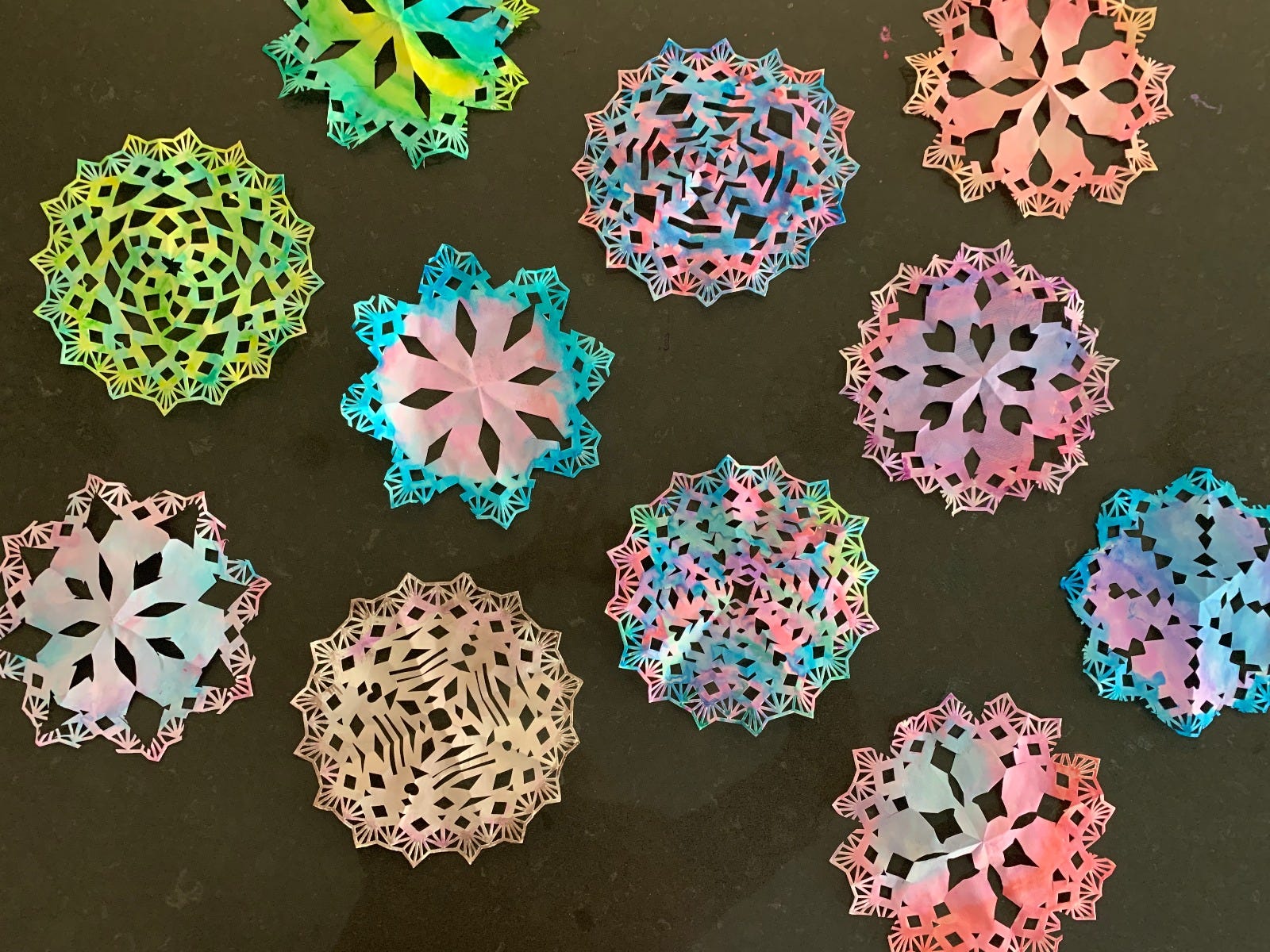 Whether you've created your masterpiece in a classroom or at home, we hope you found this project full of fun! Tag us on twitter (@Bostitchoffice) with pictures of your snowflakes!