More often than not, work is our home away from home. This is particularly true when more waking hours are spent at our place of employment than at our place of residence. As a result, it's important that our office reflects parts of our lives and looks lively.
Though, what makes a great office stand out from every other office with four walls, a desk, and chairs? Character partnered with practicality.
With new company goals in place and fresh ideas being executed for the new year, there is no better time than now to give your work environment a makeover. We've compiled a few ways to further develop any office to make you not only feel good but also get the most out of the space for ultimate productivity!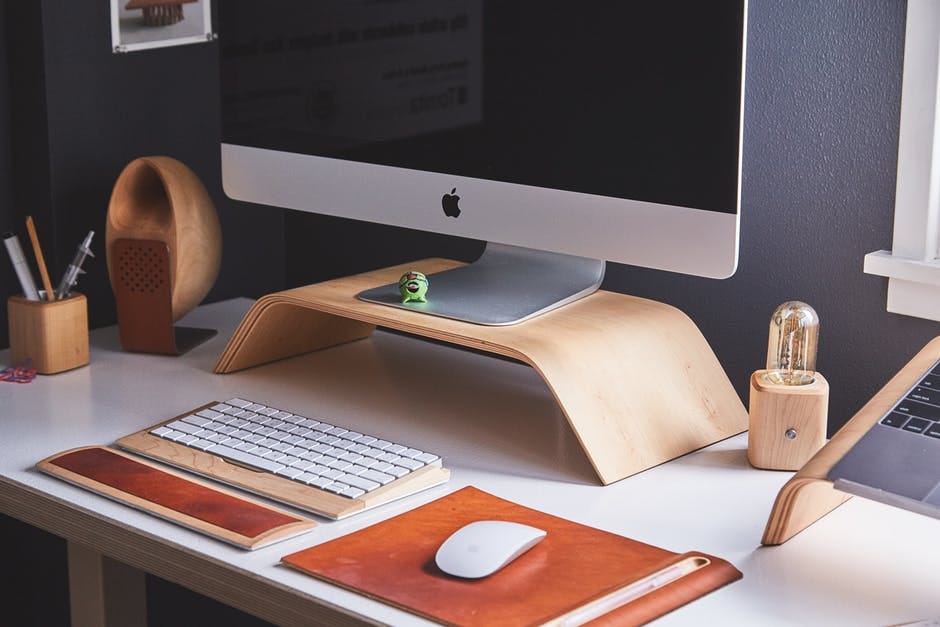 Keep it clean.
A cluttered space only adds stress and difficulty in getting projects done on time, so keeping a clean and clear desk and counter area is ideal. Do you reach for the stapler and hole punch the most? Keep that on the top of your desk, maybe next to your computer or underneath your monitor stand, while the rest of your supplies are tucked away neatly in drawers.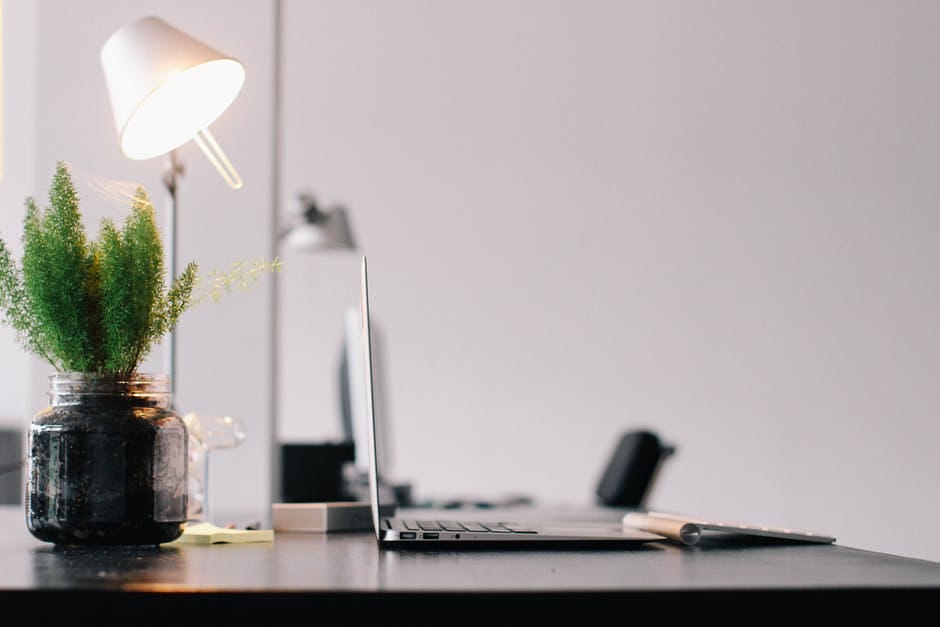 Light, light, light.
Nothing says tiresome like a dim room. Think about it. We fall asleep to darkness, so how would anyone ever be productive without a strongly lit environment? While natural light is best, an online post by UNC Kenan-Flager Business School reports that cool lighting, such as blue tones, "increases work performance by supporting mental acuity, vitality, and alertness while reducing fatigue and daytime sleepiness," as it lessens melatonin levels.
Adjust your desk to easily greet others.
While this may be obvious, desk and furniture placement is key. Positioning it so co-workers and clients are easily visible not only makes sense for you in the overall organization, but also exhibits your space as being welcoming and comfortable. Who doesn't love visitors?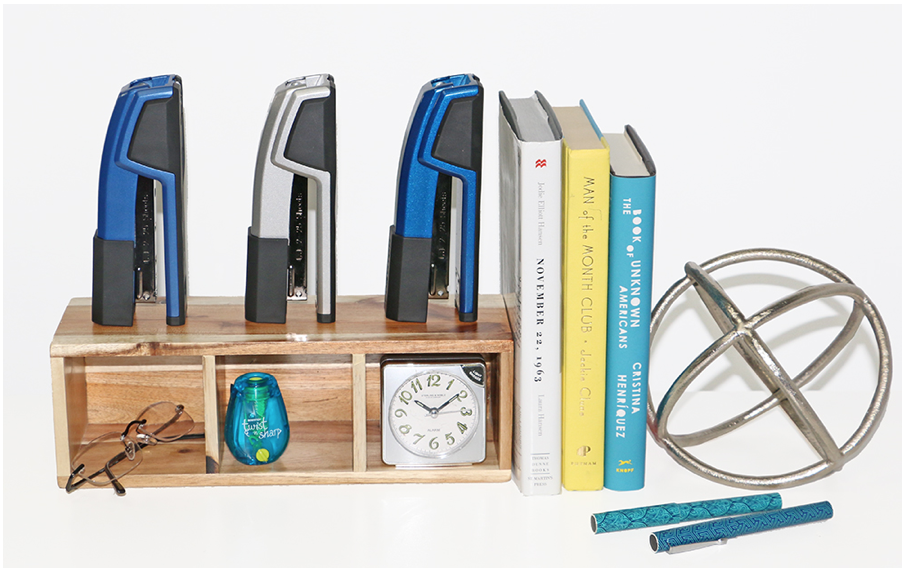 Display your product.
Sell your product and let it sell itself by having it visible right where it was first created. Having samples arranged for anyone to see is marketing in itself; it's displaying the company's success, and giving people who may not be familiar with the establishment's focus some insight.
Product shown: Epic™ Office Stapler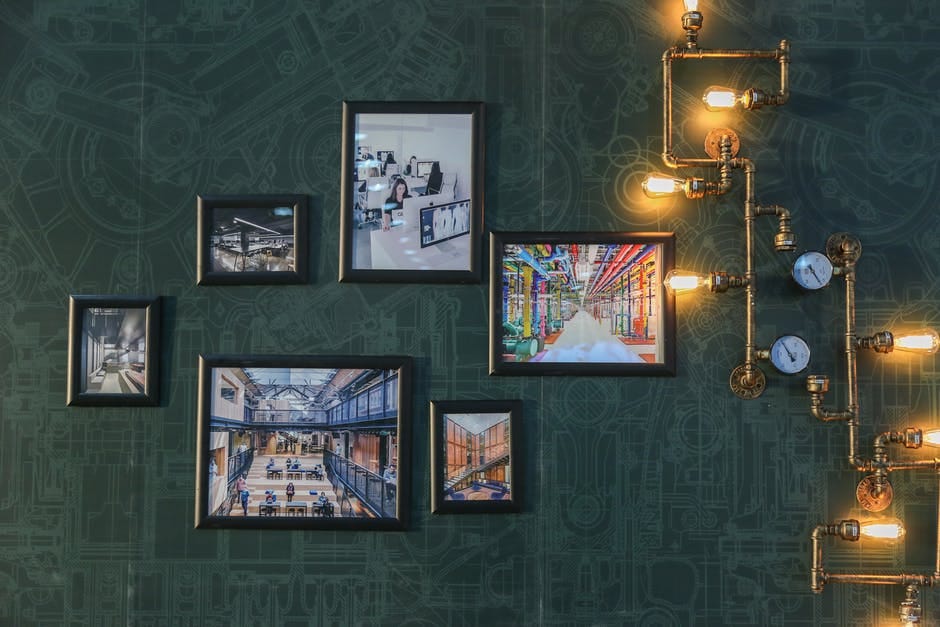 Display yourself.
While exhibiting personal photos of those most important to you is a classic way to add personality and ease to your work zone, there are many ways to do so. Photo walls, or picture frame walls, is a popular trend recently, doing away with the numerous individual, mismatched photo frames muddled on a desk and bringing a modern take on a collage. Incorporate an inspiration board concept by pairing future goals or sentimental quotes with photos of loved ones. The best part? There's truly no right or wrong layout when creating this look
It's vital to be in a comfortable yet focused environment in order to stay motivated both personally and professionally each day. While the above are feasible (and budget friendly!) improvements for any space, they are sure to bring success in creating the ideal work atmosphere.
When there is an upgrade to the office, there is then the result of an upgrade to the business!