Memorial Day is fast approaching and what better way to celebrate than with some new recipes? Whether you're celebrating with your close friends and family inside, or grilling for the whole neighborhood, we have a few recipes for you to add to your traditional meals and celebration! From appetizers to main courses and desserts, we have you covered on dishes that are sure to have everyone talking about them throughout the rest of the summer!
Click each photo to download a full-size PDF and laminate any of these free recipe printables to add to your cookbooks!
Start off your celebration with these Bostitch Office favorites! The Vegan Buffalo Hummus dip is a perfect starter for all your guests, whatever their diet needs might be! Start off your Memorial Day Weekend celebration in just 15 minutes by serving this appetizer with some crackers and vegetables to your company! You can also start your party with the grilled yogurt flatbreads with an Israeli salad. You can even serve the flatbread with the buffalo hummus dip!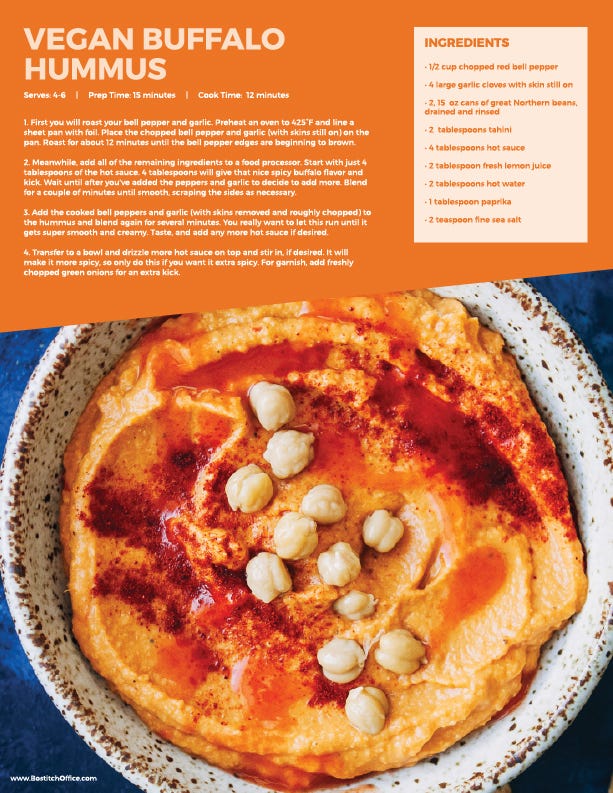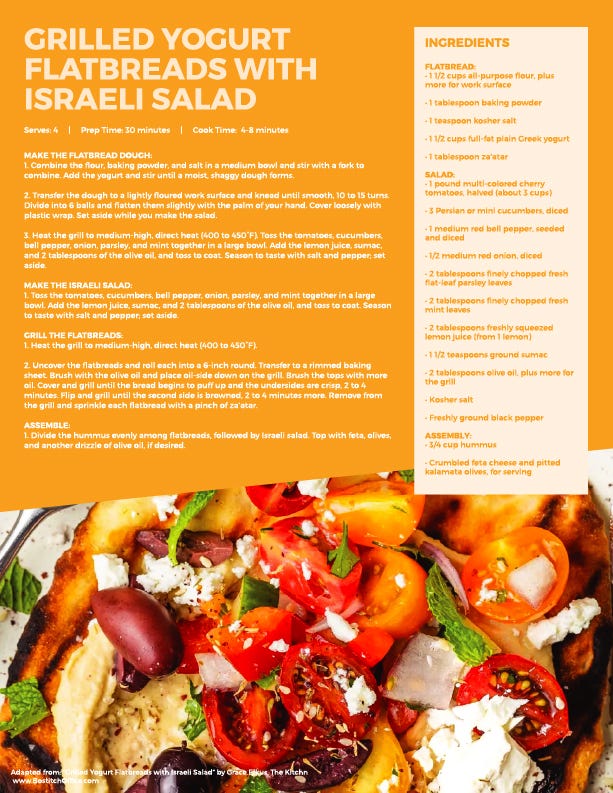 For the main courses, the Bostitch Office family is offering some of our favorite dishes. If you plan on hosting your Memorial Day Weekend celebration outside this year, the pineapple swordfish and red onion kebabs is a perfect meal to serve from the grill! If you're looking for something heavier, try our BBQ Pork Sandwiches. The BBQ flavor is perfect for a cookout feel, just serve the pulled pork on mini rolls and your guests will be left gushing over the recipe for hours.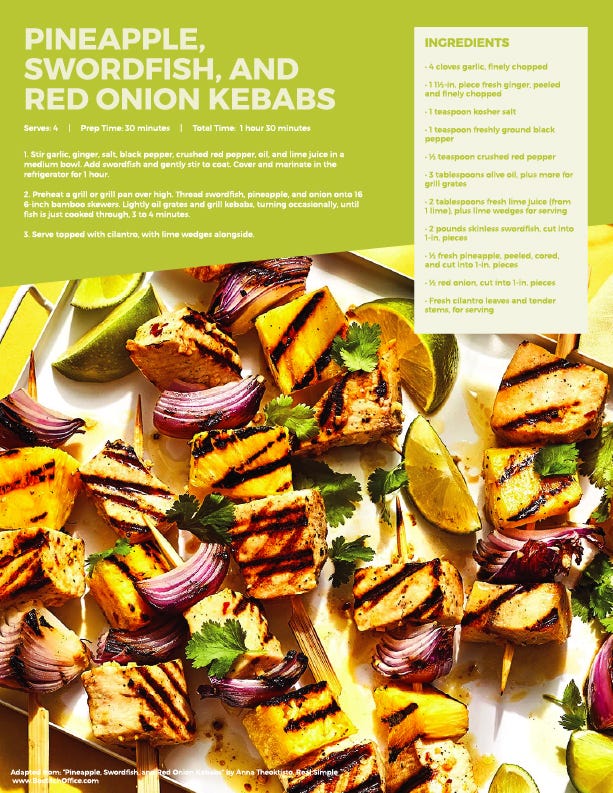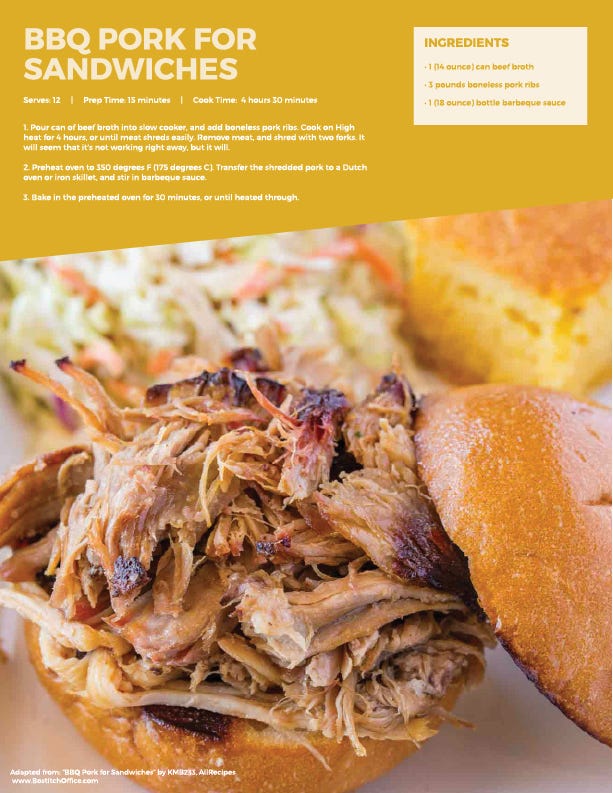 Don't worry, we didn't forget the best part! These Bostitch Office desserts are a perfect dish to end your Memorial Day celebration. With the red white and blue fruit kebabs, your friends and family will be feeling extra Patriotic while they enjoy a refreshing treat smothered in a honey cream dip. The no-bake summer berry lasagna is another colorful dish that will leave your guests coming back for seconds!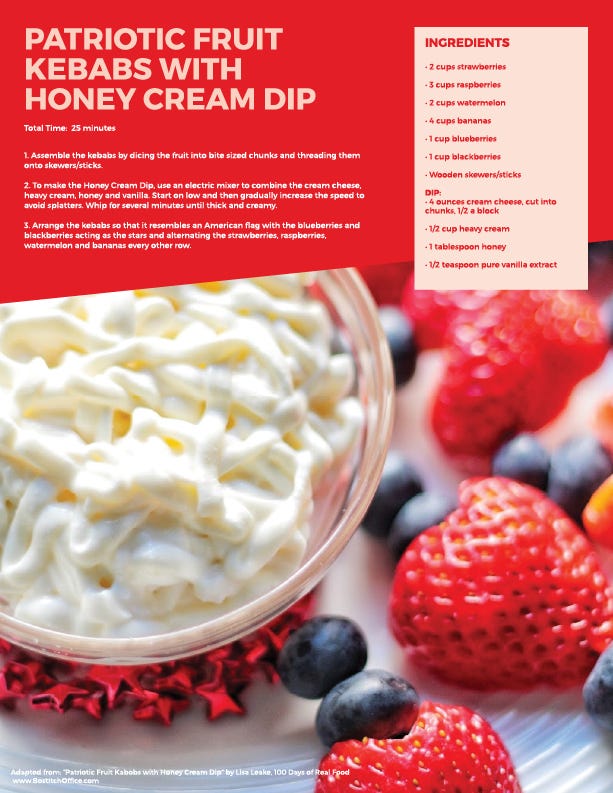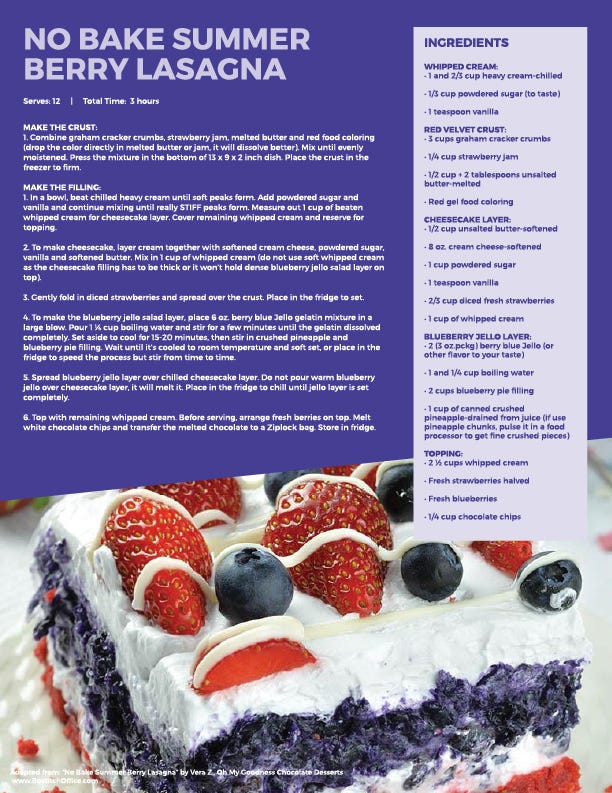 We hope you enjoy these recipes as much as we do. Tag us on Twitter (@Bostitchoffice) to show us how you celebrated Memorial Day Weekend.