As we approach the last month of summer vacation, the demand for back-to-school parties is at an all-time high. We've come up with free printable recipe cards for your end-of-summer BBQ's, favorite baked goods and mouth-watering entrees. Not only have we created blank recipe cards for you to make your own, but we've also compiled a list of our very own Bostitch family recipes for you to add your own end-of-summer cookouts! These recipes are perfect for eating in between yard games and swimming!
Click each photo to download a full size PDF and laminate any of these free recipe printables to start preparing for your end of the summer parties!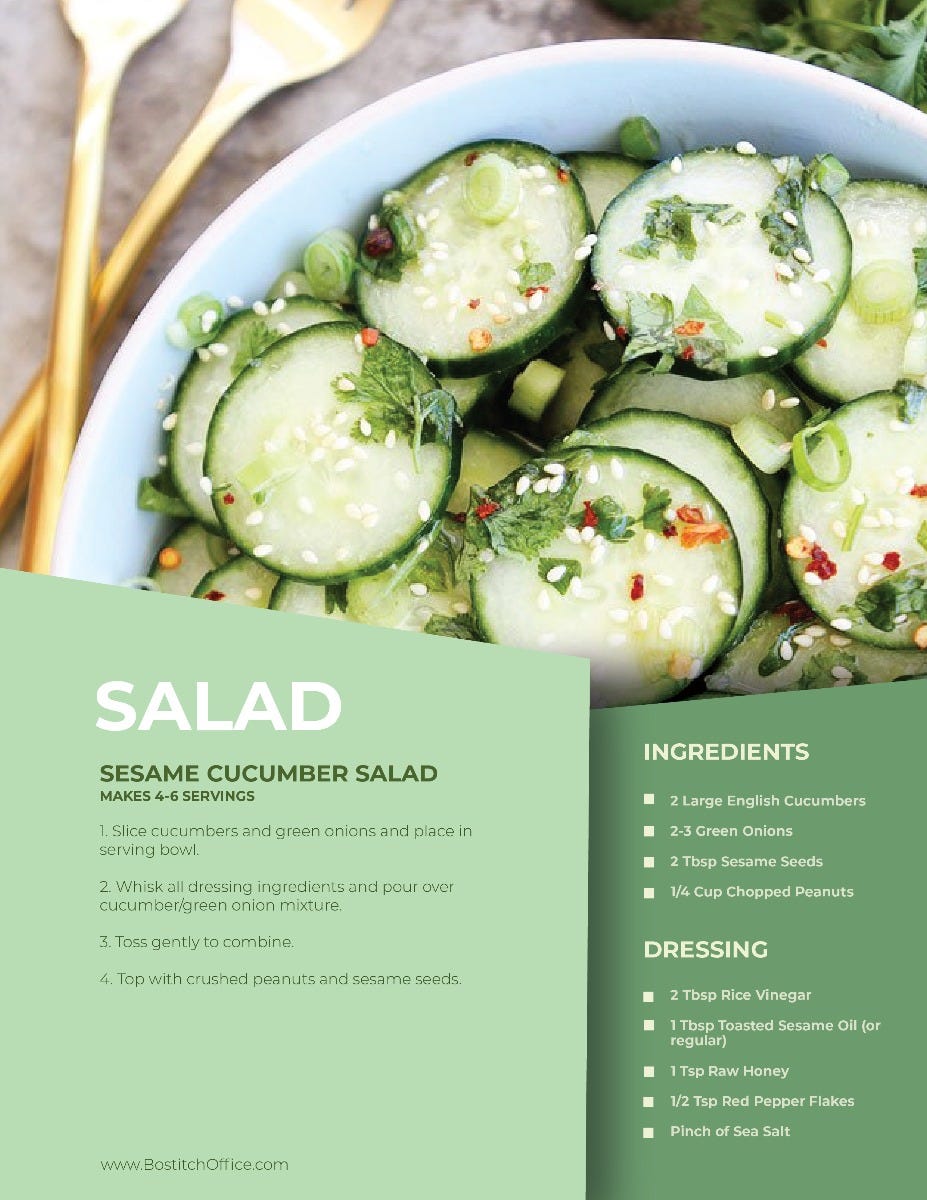 Sesame Cucumber Salad
Enjoy this sesame cucumber salad recipe perfectly satisfying on a warm summer day when hanging out by the pool with your friends and family!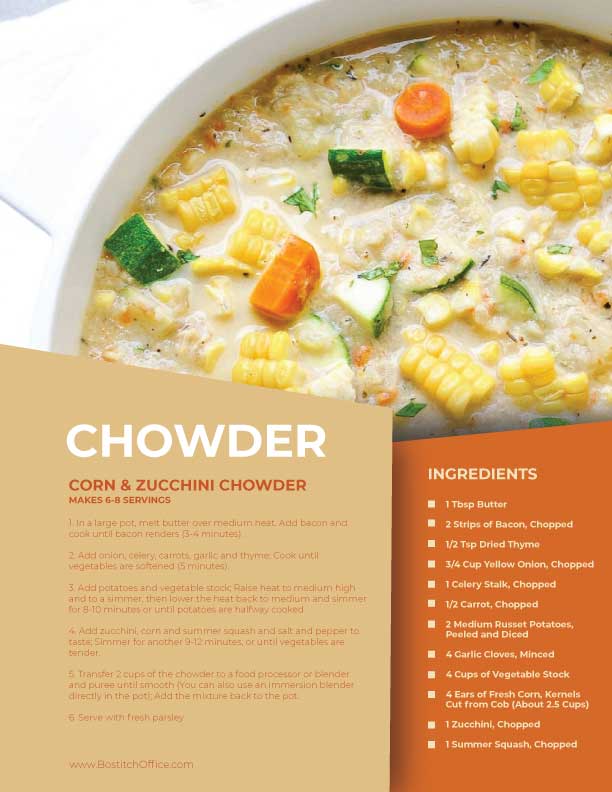 Zucchini Corn Chowder
Looking for something to whip up quick in the crock pot? The zucchini corn chowder is an easy recipe to prepare for those busy summer day cookouts.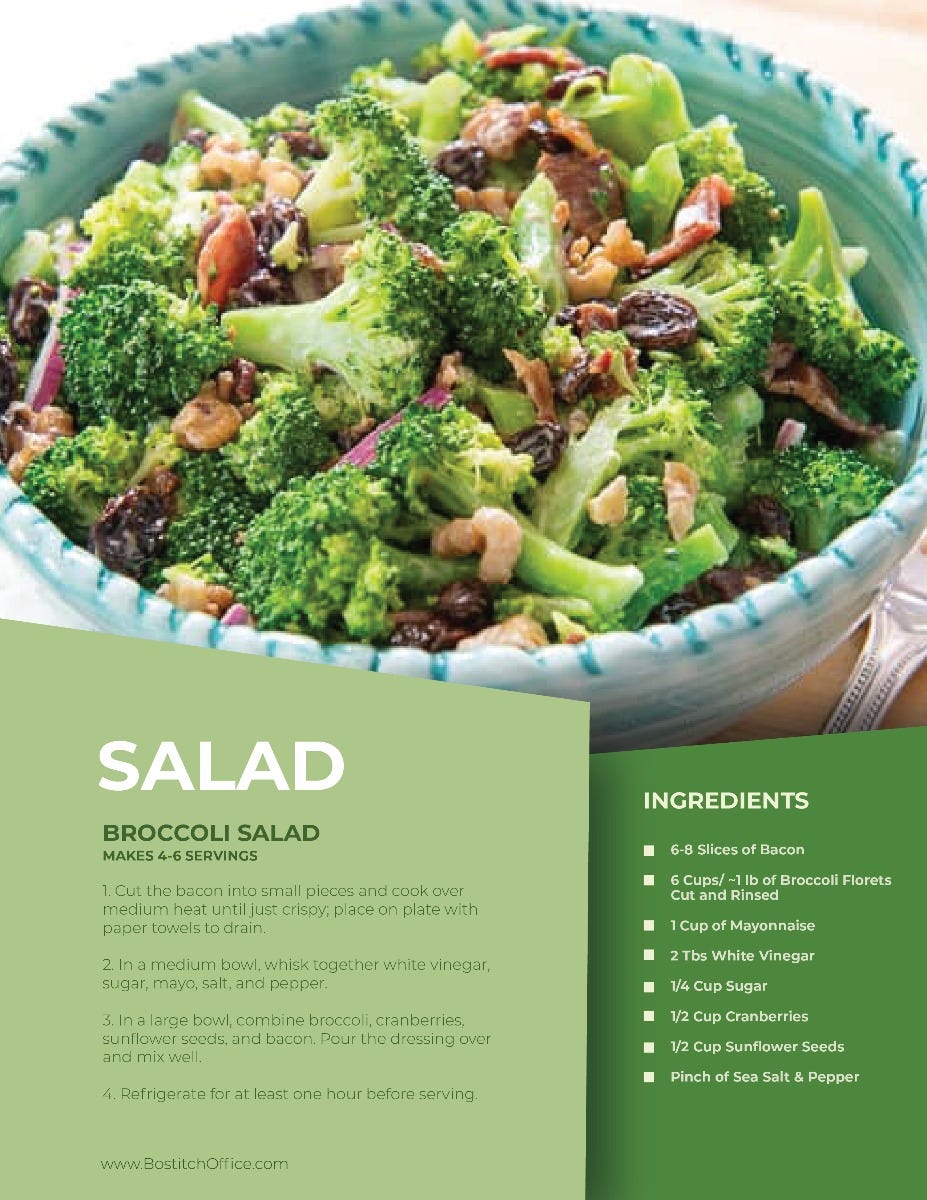 Broccoli Salad
If you're looking for an easy recipe to prepare on a hot summer day, our broccoli salad is the perfect recipe to serve your family and friends as a healthy but delicious lunch.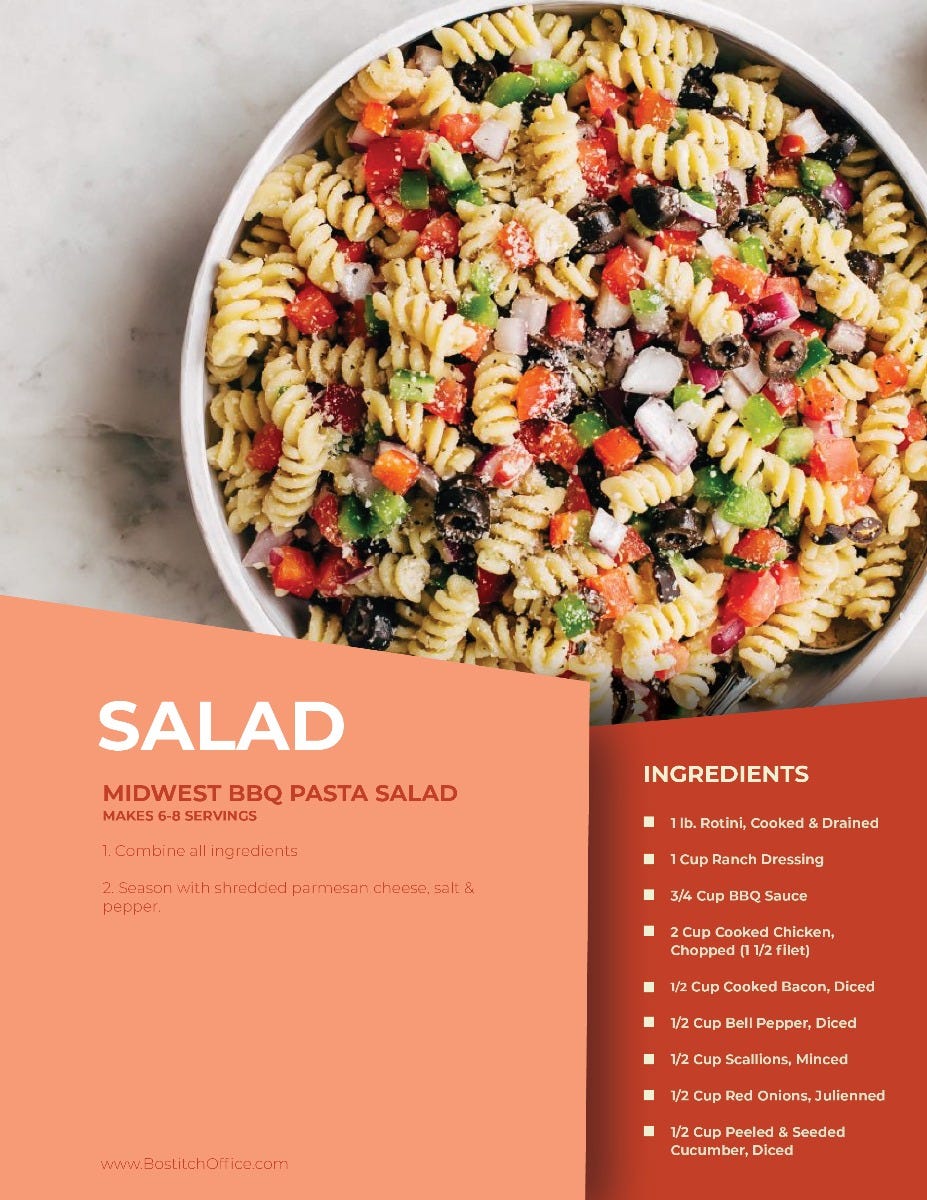 BBQ Ranch Pasta Salad
Need something to serve at the annual pool party? Try our midwest BBQ pasta salad recipe that will quickly become a family and friends favorite!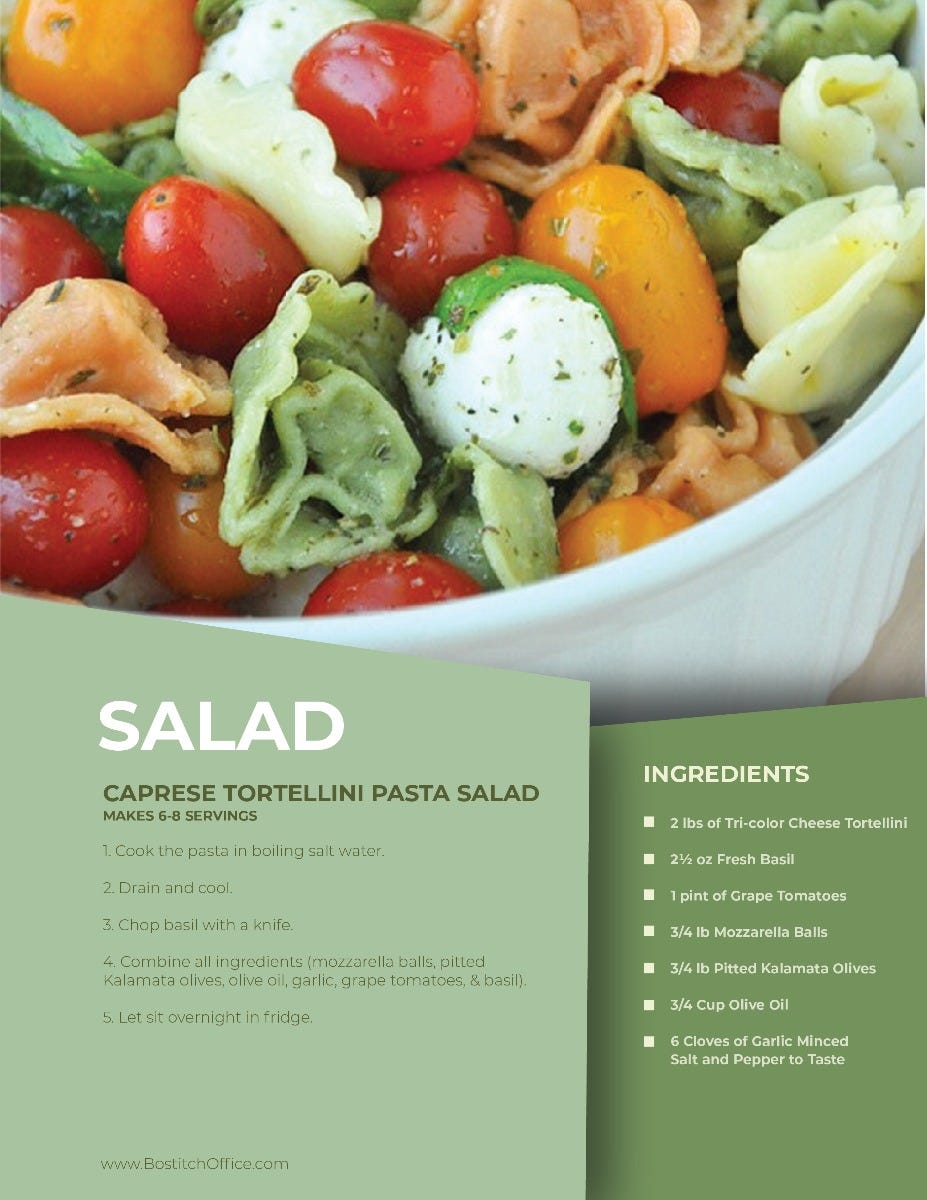 Tortellini Caprese Salad
Try our tortellini caprese salad as the perfect vegetarian option for your non-meat eating friends. This easy to put together recipe is sure to be a huge hit!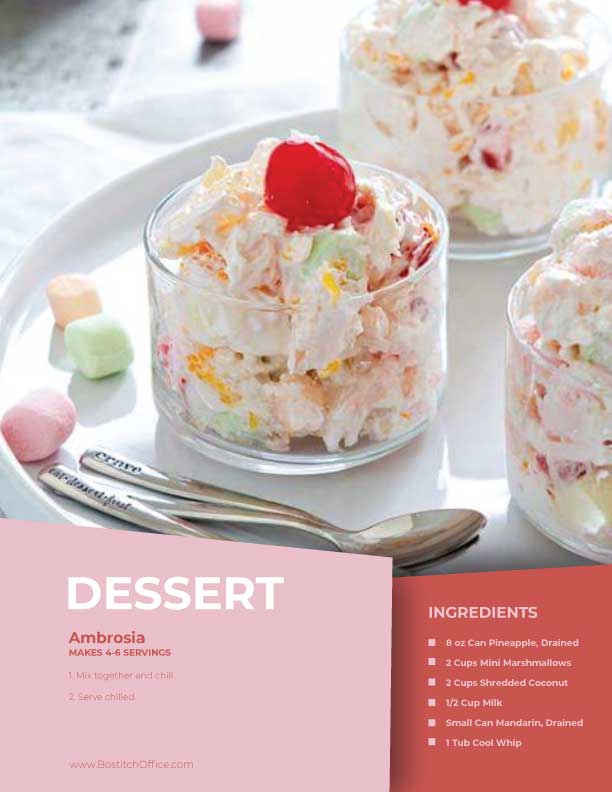 Ambrosia
Looking for something sweet to bring to the summer backyard party? Our ambrosia recipe is the perfect sweet treat for you and your friends to try on a hot summer day!
Blank Recipe Cards
Enjoy these sweet and savory recipes at your family and friend get togethers to close out the summer! We would love to see what you add to the recipe cards by tagging us on Twitter (@bostitchoffice)!
Pin it!