Whether you're a teacher trying to outfit their classroom or an office admin looking to purchase essential office supplies, the more information you have to make your decisions, the better. And while a pencil sharpener may seem like a basic product, there are many factors that you need to consider: heavy vs. light usage, the type of pencil you need sharpened, whether you need a heavy-duty model for classrooms or if a portable manual sharpener will get you through the day, and the list goes on.
To help you find and choose the best pencil sharpener for your needs, we've created this handy buying guide for shopping for the Bostitch Office collection. You can browse by type of usage (light, moderate, and heavy), where you'll be using your pencil sharpener the most (home, office, and classroom), and by special features (antimicrobial protection, colored pencil compatible, and replaceable cutter design):
Don't always require a pencil sharpener? No worries, we have some light use models that will fit your needs and your budget. These sharpeners are ideal for use for your home office or craft room and most are portable to go with your child wherever they feel most comfortable doing their homework.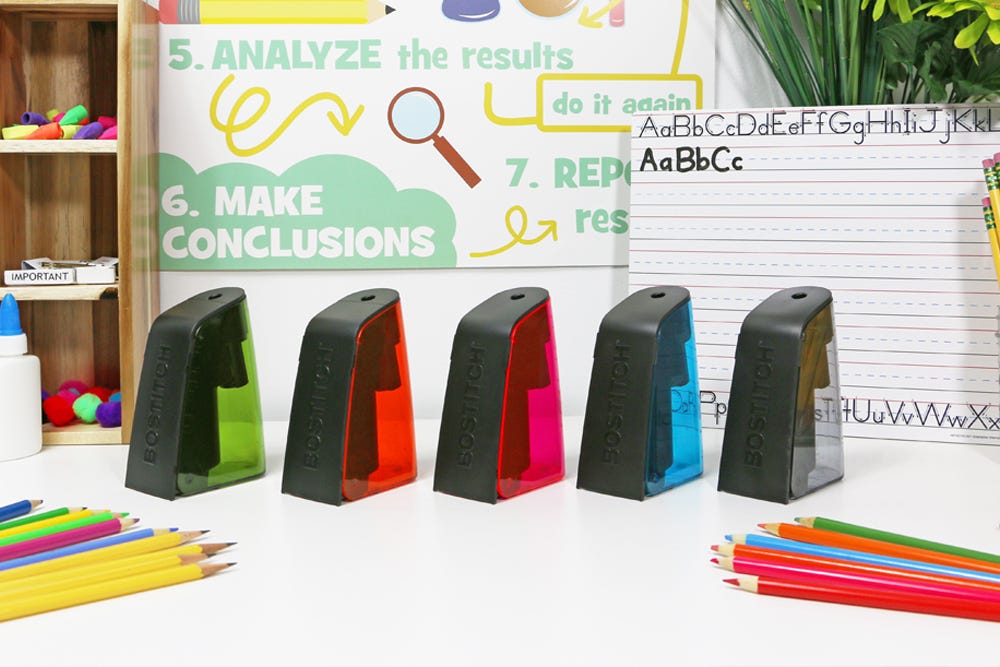 ---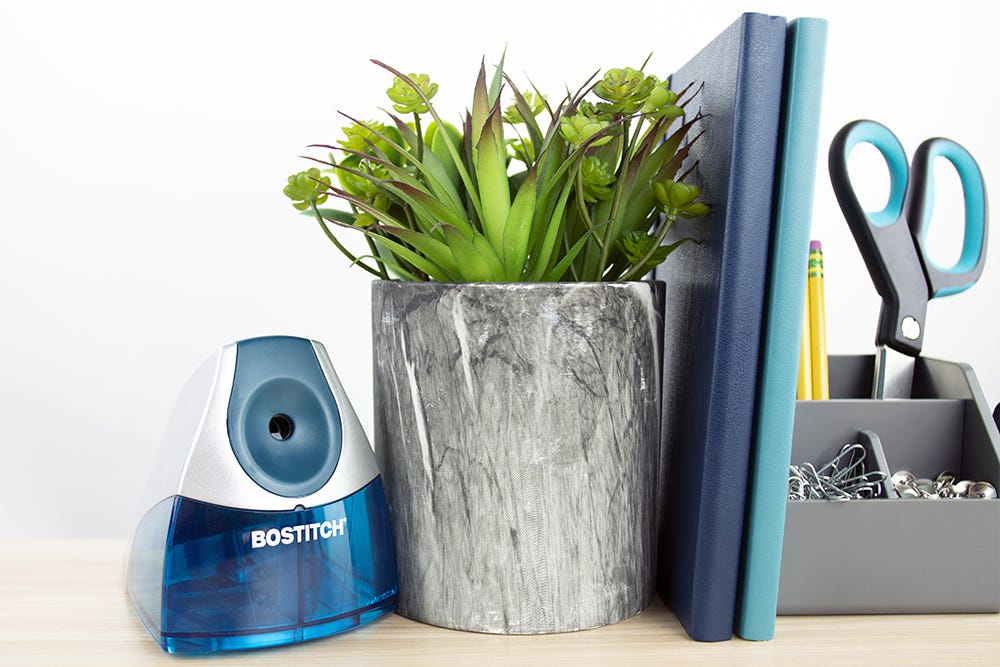 ---
Perfect for artists and those who prefer to work with a pencil, these sharpeners are designed for moderate use. Featuring bright colors and compact sizes, these sit nicely on any desk, work table, and some are even small enough to throw in your backpack or purse.
Featuring a variety of essential features for nearly constant usage, these heavy-duty pencil sharpeners are up for the job. Whether it's a quiet motor, replaceable cutters, versatile placement, or safety switches, these models can withstand frequent sharpening without sacrificing looks or safety.
---
These compact pencil sharpeners were made with a single person in mind: you! Select your type of power (electric, battery-operated, or manual), the perfect color to match your desk décor, and voila! – you have the right one for you within reach the next time your pencil goes dull.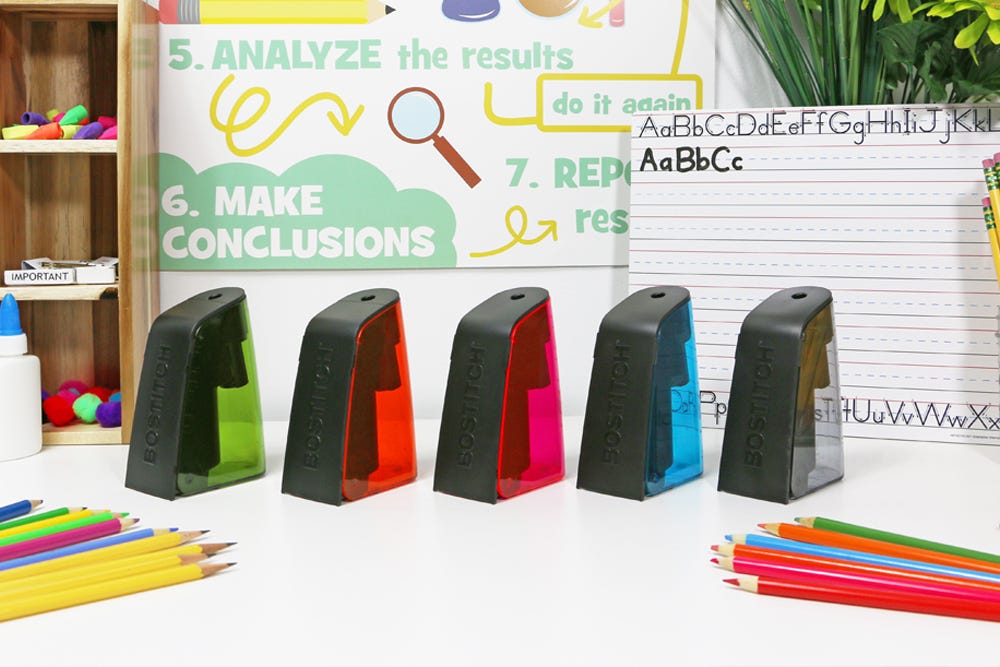 ---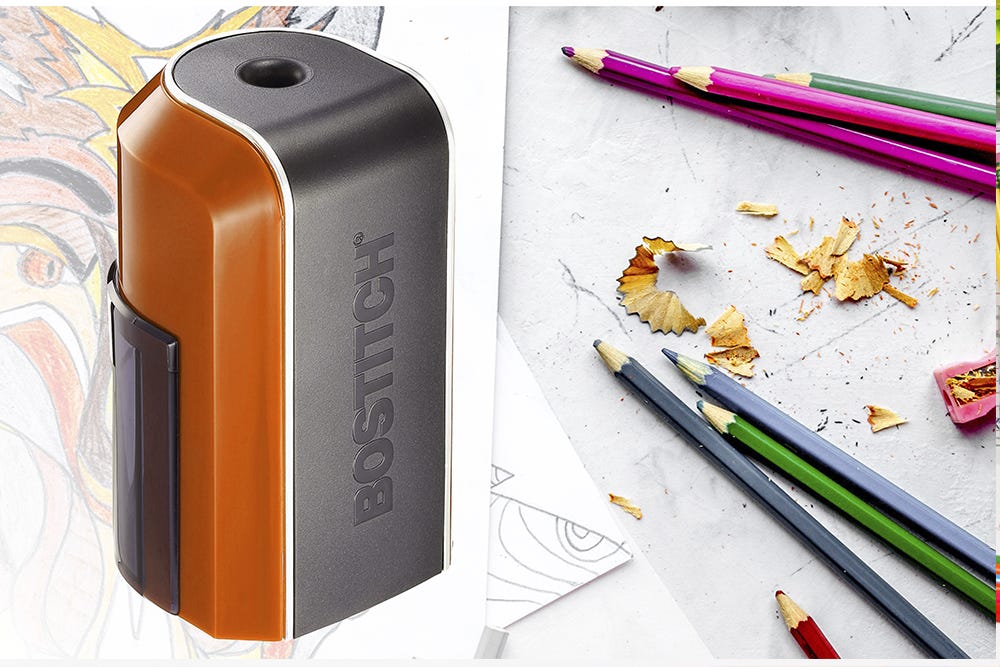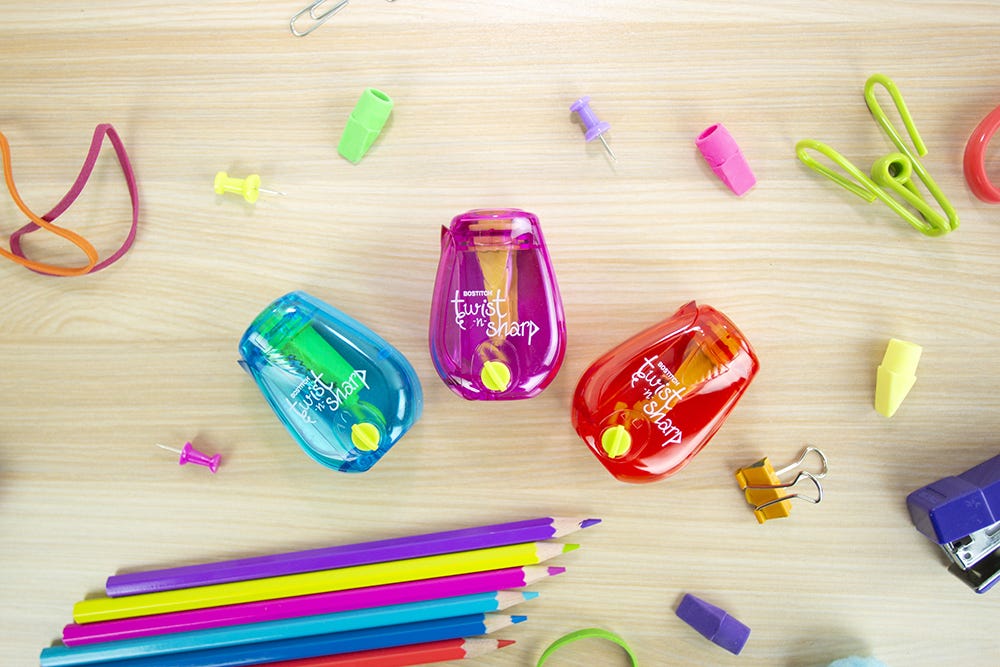 ---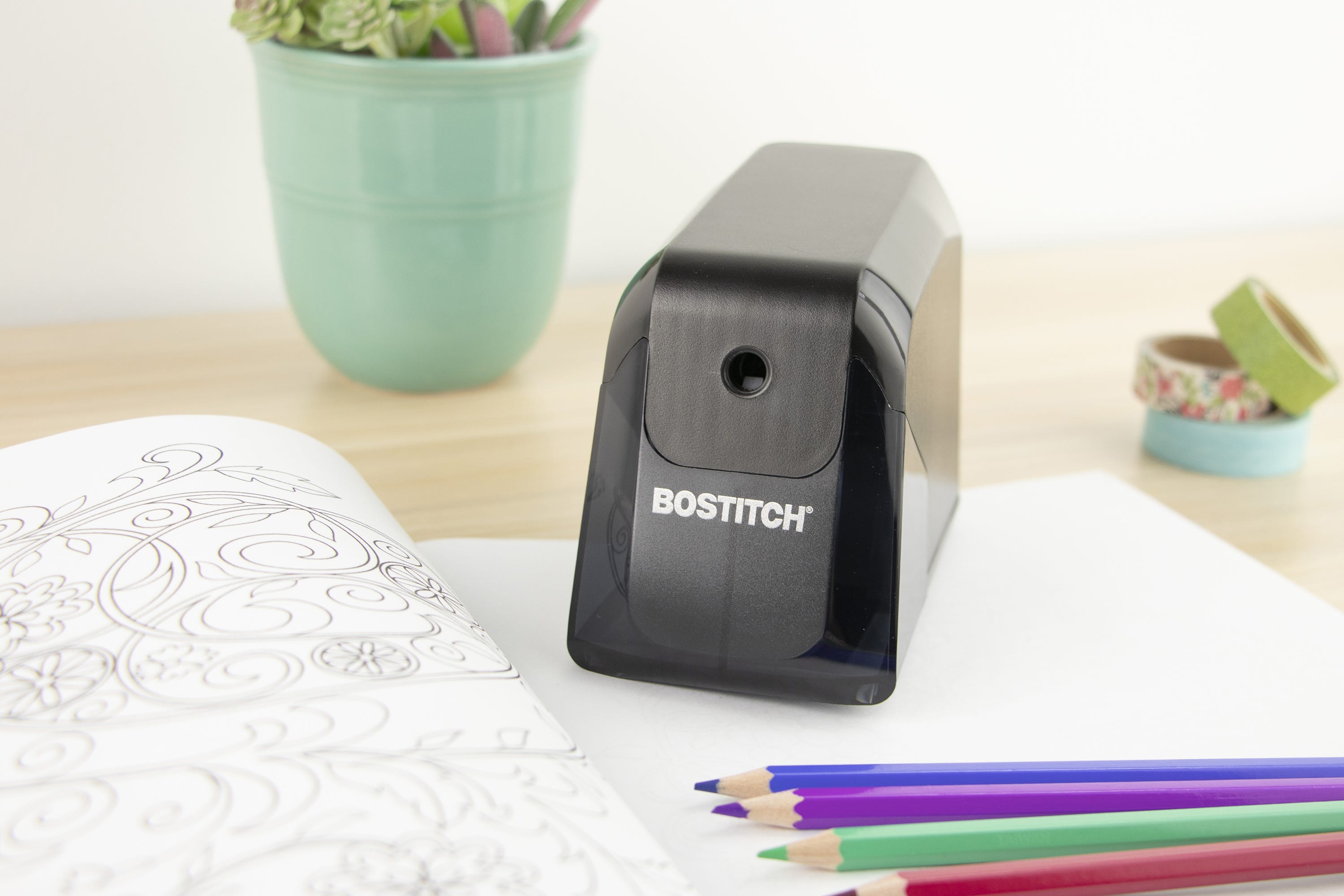 ---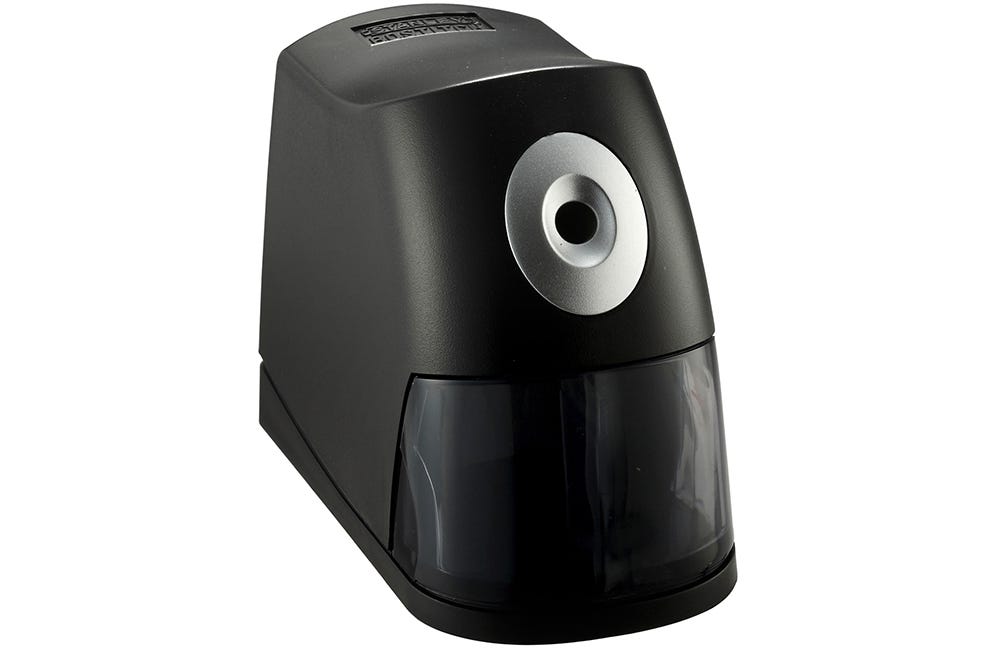 Designed for either communal workplace use or for sharpening at your desk, these office pencil sharpeners are executive in looks and function. These models help keep the company running with distraction-free QuietSharp™ motors, easy-to-clean shavings tray, and powerful cutters.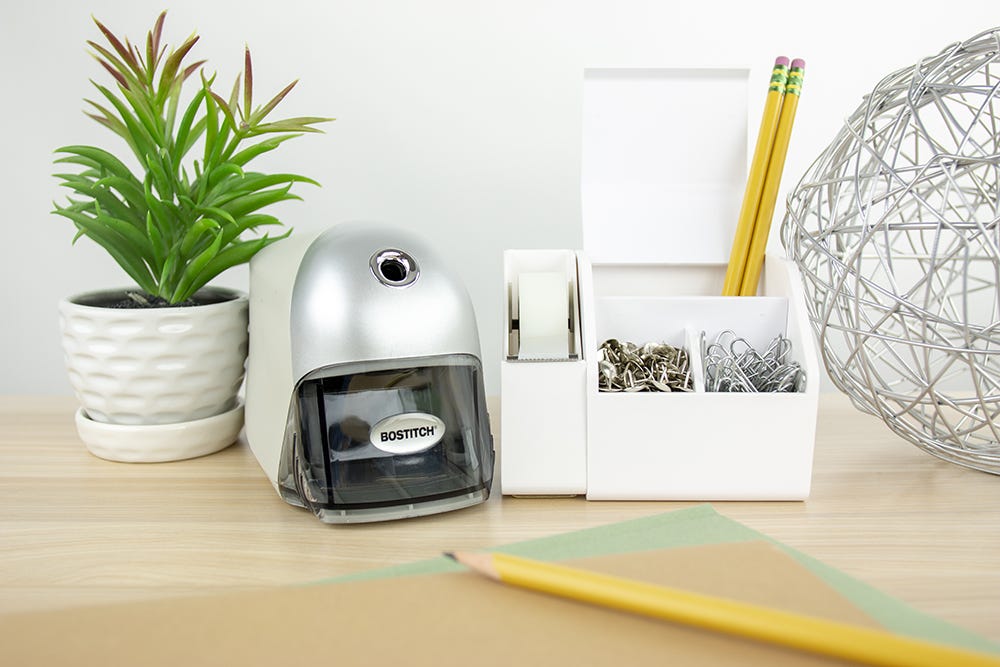 ---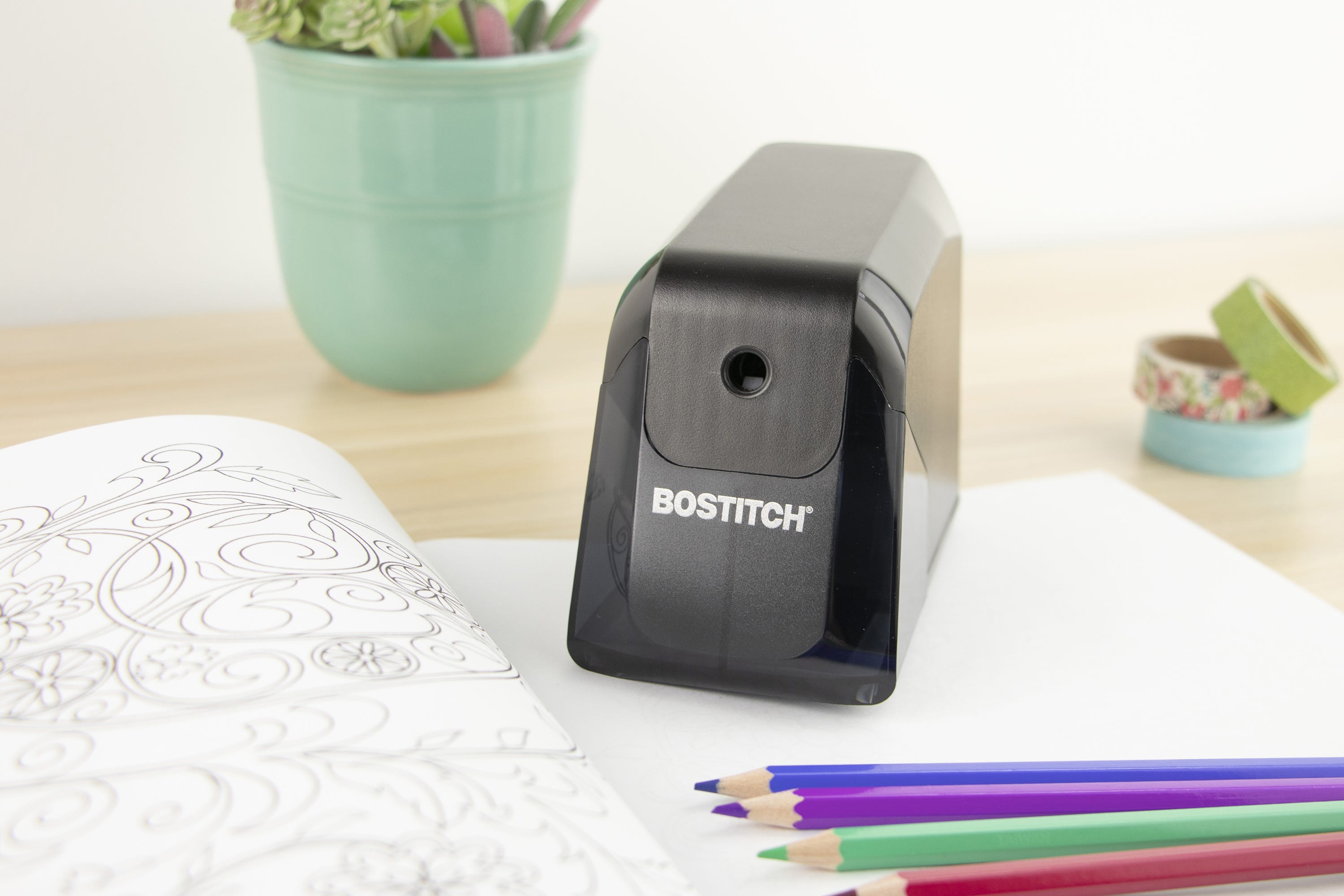 ---
Ask any teacher and they'll confirm what you might remember from your own days in school: the classroom pencil sharpener is almost always in use. Not many can withstand this kind of heavy rotation, but we have a few models that are up for the challenge. Plus many can sharpen colored pencils and jumbo-sized pencils!