Here at Bostitch Office, we appreciate and praise how hard teachers work, and understand the importance of teacher resources that aren't always supplied by schools. From free printables and worksheets to classroom decorations and games, we always try to supply new teachers, future teachers and future educators with the essentials they need without breaking the bank!
Teacher Supply List
We offer a wide variety of classroom supplies for teachers and students that are promised to make it through the school year! Our Nano™ Mini Staplers are perfect for kids to use in the classroom when working on projects in small groups or for stapling assignments. Our classroom electric pencil sharpeners have a quiet, stall-free operation, so students won't be distracted when someone needs to sharpen their pencil in the middle of class, and some are even colored pencil compatible!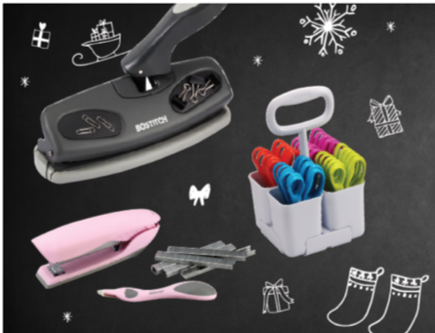 We also offer kid-friendly scissors with blunted tips for safe use in the classroom when working on projects! Looking for the perfect 3-hole punch for your classroom? Look no further, because we have 3-hole punches made for both teachers and students! Our Electric 3-Hole Punch precisely punches up to 12 sheets and features an adjustable paper guide. For a fun and colorful way to help kids organize their papers, check out our Binder 3-Hole Punch that comes in assorted colors! For more tips and ideas on how to set up your classroom, read our blog "7 Classroom Must-Haves Not Found on Your School Supplies List".
First year teachers are going to need a lot more than staplers and sharpeners to prepare for the school year. Classroom must-haves include glue sticks, pens, pencils, loose-leaf paper, monthly calendars, trash cans, bulletin board supplies and storage units. We know teachers spend a lot of time and effort putting together a well-equipped classroom for their students, so feel free to share our blog, "6 Teacher Gift Ideas for the Holiday Season" with your friends and family so they can gift you with classroom must haves this holiday season!
Future Teachers of America Day
Future Teachers of America Day is celebrated annually to honor the students studying to become future educators. This day is sponsored by The Future Teachers of America organization to help these future educators prepare for the classroom and the professional skills, and duties that come with the responsibility. At Bostitch, we're joining the celebration as we know just how important it is to encourage future teachers to continue their path.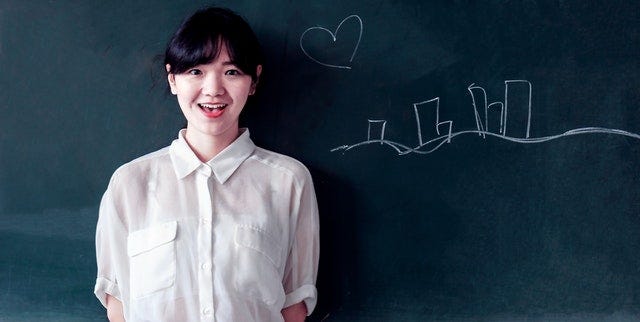 Why You Should Celebrate
Current teachers, and those studying to become one, work hard to get where they are. The average annual salary for a teacher is between $36,000 and $45,000. Becoming a teacher requires a four-year degree, sometimes further education, and then spending their own money to supply their classrooms with materials and other decorative touches. Their day doesn't end with the school bell either, they go home to grade papers, write lesson plans, and even coach teams for the school. Our teachers and future teachers deserve to be recognized for the hard work they put into teaching their students every day!
There is a Decline in Education Majors
Just from 2008 to 2016, the amount of college students enrolling in the education department has decreased by 23 percent. According to Education Week "half of those college graduates who become teachers leave the profession within a few years". That's why it's important to help gear the future teachers of America with the proper tools and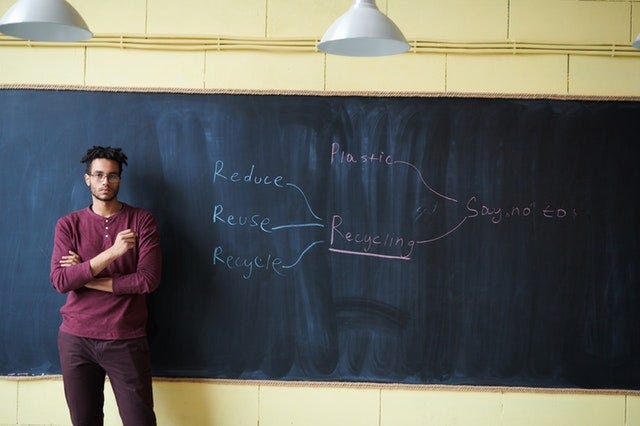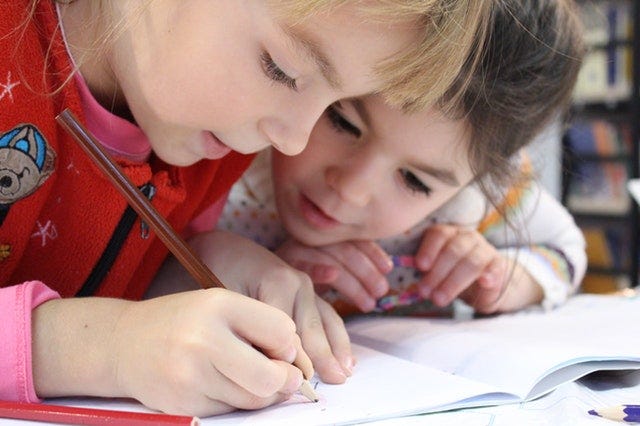 Teachers Spend a Lot of Time with Our Children
The average school year revolves around a 180-day schedule in which kids must be in the classroom for. That's 180 days teachers spend with your children out of a 365-day calendar! Teachers, whether they are still training as student teachers or in the profession already, have to be compassionate, patient, knowledgeable, and role models for our children as they learn many of their early behaviors in the classroom!
How Bostitch Office Helps Teachers
We know how hard it is to keep your classroom fully stocked with supplies for every student, each school year. We want to show our appreciation by giving teachers an exclusive discount on resources and classroom supplies by offering 15% off your purchase with code TEACHER15. You can also enter our Sharp Minds Sweepstakes for your chance to win $2,500 in classroom supplies!
Show some appreciation to those studying to become future teachers, or those who currently teach by telling us about them on Twitter (@Bostitchoffice)!
Pin It!